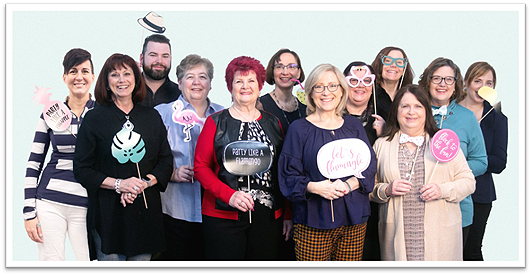 709 Class–CREATIVE SOUL MACHINE EMBROIDERY FOR NEW AND EXPERIENCED EMBROIDERERS
Create two machine embroidery projects. While learning new techniques, your stabilizer and embroidery questions will be answered. Whatever your skill level, learn something new and have fun in this class! A certified OESD educator will guide you through the two hands-on projects in this informative class. Plus, learn valuable embroidery tips and techniques to make your projects more successful and less stressful! With a dash of fun, and a world of knowledge, OESD educators will inspire your creativity. www.oesd.com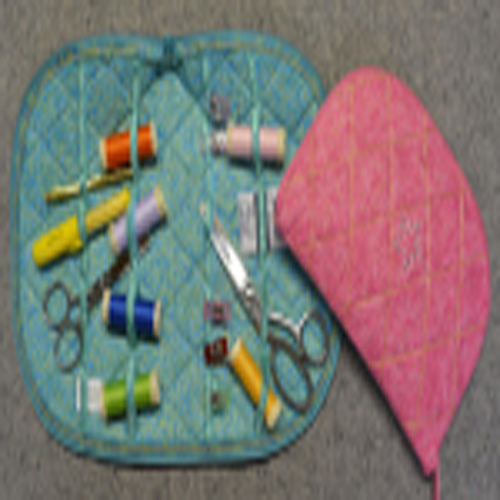 710 Class—Serger Sewing Caddy
Morning Classes 9:30am-12:30pm
Use a serger to create this handy caddy for packing sewing supplies for class. It would also make a great first aid kit for the car, can hold small toys, make-up, or makes a great gift for a sewing buddy too! Techniques to be covered include covered elastic, zipper insertion, and Chain stitch quilting. www.pamdamour.com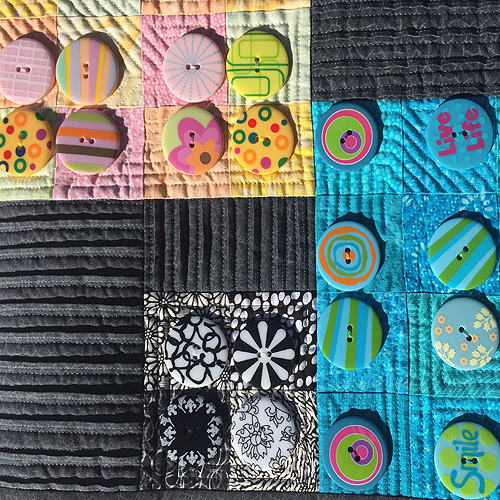 711 Class—Making Tucked Fabric Yardage with No Measuring or Marking!
Morning Classes 9:30am-12:30pm
Tucked fabrics add beautiful detail to borders, sashings, and even large pieces of block designs. Make perfectly spaced tucks with no measuring or marking. Once the tucks are stitched, fabric can be cut in any shape or at any angle to use in your quilts as desired. www.karenfisherartquilts.com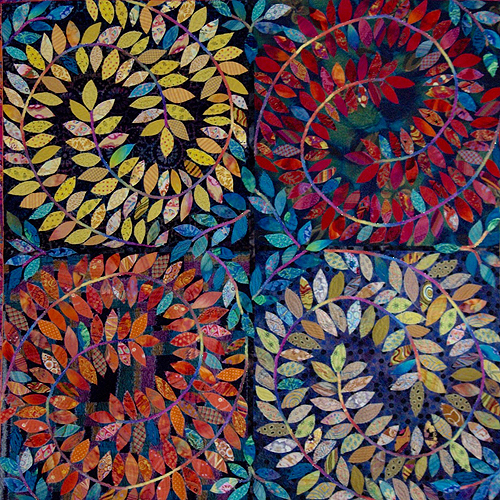 712 Class—Free-Motion Raw-Edge Appliqué
Morning Classes 9:30am-12:30pm
A leafy gala of fabric, color, guided free-cutting, improvisation, and free-motion stitching—a great first experience for those new to free-motion machine quilting! Fun, fun, fun, and most everyone finishes their little quilt (a small version of pictured).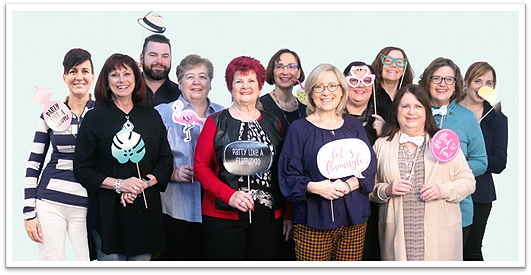 591-CLASS–CREATIVE SOUL MACHINE EMBROIDERY FOR NEW AND EXPERIENCED EMBROIDERERS
Create two machine embroidery projects. While learning new techniques, your stabilizer and embroidery questions will be answered. Whatever your skill level, learn something new and have fun in this class! A certified OESD educator will guide you through the two hands-on projects in this informative class. Plus, learn valuable embroidery tips and techniques to make your projects more successful and less stressful! With a dash of fun, and a world of knowledge, OESD educators will inspire your creativity. www.oesd.com