See artists create work right before your eyes! And ask them questions and get hints and inspiration for your own work!

Each day, four artists will be working simultaneously (two hours at a time) in each of the rooms, demonstrating their craft. Come by and be inspired by what these top-notch artists are doing!

Check back here for a complete schedule soon!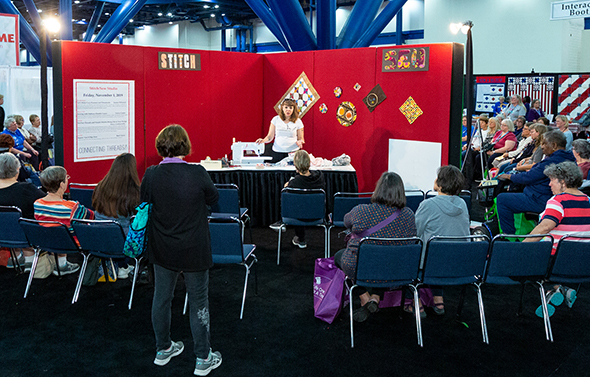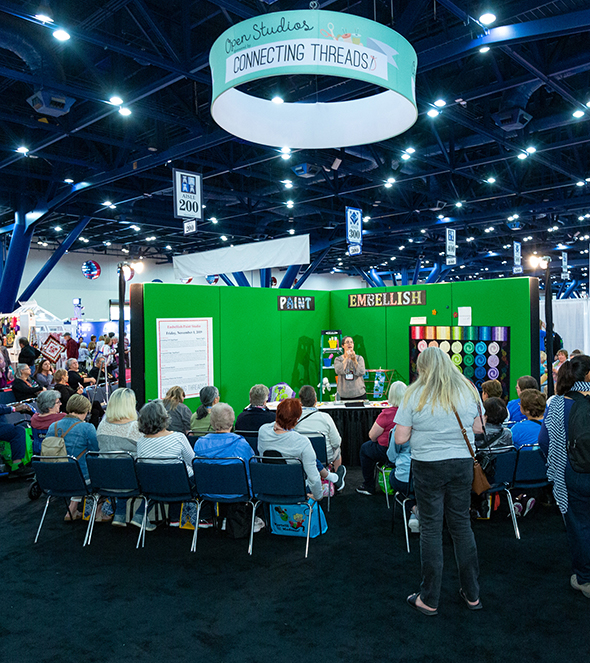 Quilting with Cuddle – Here's What You 
Need to Know
Reverse Wool Appliqué & Embroidery
Photorealistic Tapestry by Machine