Virtual Quilt Festival Faculty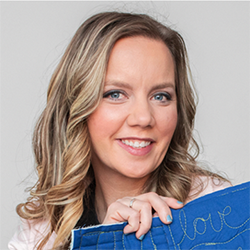 Angela loves all things related to quilting! She started her quilting career at the side of her husband's grandpa. He patiently taught her the art of quilting by helping her make her first quilt, a Nine-Patch quilt that is still on her bed today. She is still a quilter, of course, but now can add Author, Quilting Teacher, and Fabric Designer to her resume. She loves to give lectures and teach quilting classes. But, no matter what accomplishments she lists on her bio, it pales in comparison to the titles she holds in her personal life: Mother to three adorable children, wife to my awesome husband for over 19 years, and confirmed coffee addict. And of course, Grandpa's Girl!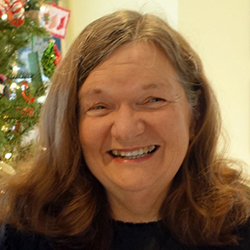 Naperville, Illinois, USA
During 40 years of quilting, Carol has become interested in making small quilted projects as well as quilts. As a retired physician, she enjoys bringing her technical mind to quilting. She likes to find ways to make the construction process easier while producing better results. She has also refined techniques for building, organizing, and using a stash that makes it a joy to have and to use. Carol has been teaching quilting classes for about 10 years. She loves sharing her tips and tricks with others and encouraging students as they try new projects and techniques.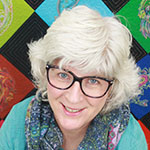 Catherine Redford was born in England where she learned to knit and sew as a young girl. After relocating from London to Naperville, Illinois, she learned to quilt and never looked back. She's an award-winning quilter, an active member of her local guilds, and a popular teacher at the local and national level. Catherine is a frequent magazine contributor and has enjoyed being a guest on Quilting Arts TV. She is enjoying the resurgence of interest in handwork with a new embroidery book published this fall and with two DVDs and a book on Modern Machine Quilting techniques. Catherine delights in finishing her own quilts on a domestic machine!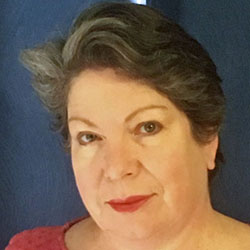 Cecile is an Australian textile artist, teacher and designer who works with dyes, paints, fibers, and fabrics to create art quilts and fabric through felt, mixed media, and surface design techniques. Cecile works with art quilts as well as modern and traditional patchwork. Cecile has taught extensively throughout Australia and New Zealand for over 20 years, at the Festival of Quilts in Birmingham in 2014-20, International Quilt Festival in 2014, 2016, and 2019. Cecile appeared on Quilting Arts TV in Series 1600 and 1700 and had articles published in Quilting Arts magazine in Issues 76 and 77. She has published three patchwork related books.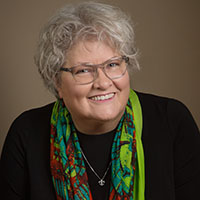 Charlotte has been teaching quilt making since 1978 because someone asked Charlotte to teach her. Her first quilt was sold right after making it. She has sold many since. In 1981, Charlotte opened a quilt shop, Quilt Works, in Virginia Beach, VA. She sold the shop in 1999. She has been teaching nationally/internationally since 1991 and now lives in the Lafayette, LA. It has been said many times, if you hear laughter coming from a room, there is a good chance Charlotte is in there. Charlotte is known for humor, her way with color and fabric, her pre-cut kits, and her book, Surprise Yourself! She believes her hobby is quiltmaking and her job is teaching others to enjoy it as much as she does.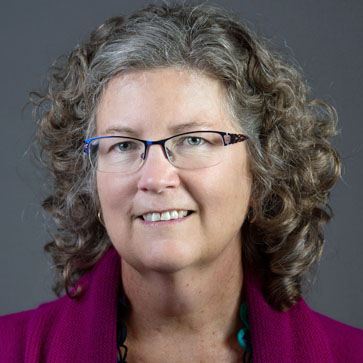 Cindy Grisdela is an award-winning fiber artist with over 30 years of experience creating eye-catching quilts. She specializes in improvisational quilt designs and dense free-motion quilting. She travels extensively showing and selling her work at well-known fine art and fine craft shows all over the country, as well as teaching and lecturing to guilds and groups.
Cindy is the author of Artful Improv: Explore Color Recipes, Building Blocks & Free Motion Quilting, published by C&T Publishing. Her quilt designs have also been published in numerous books and magazines.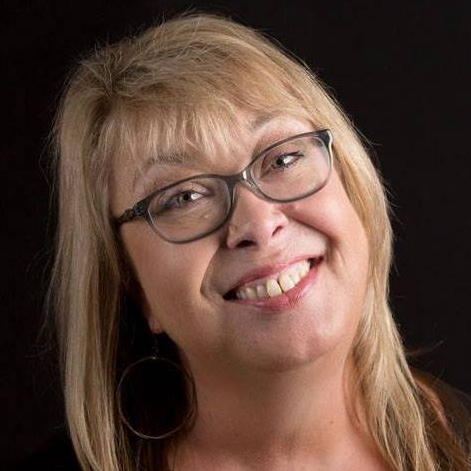 Having worked in textiles and fabric dyeing for over 30 years, Cindy is truly a DYEHARD at heart! She started Hands-On Hand Dyes in 2007, to share her love of textile arts. Believing in the right tools for the job, her helpful kits and classes are full of tools, tips, and tricks, and have helped thousands share in the empowering experience of dyeing their own fabric. Humor, productivity, and organization are key components to her fabric dyeing workshops, making them among the favorites at quilt shows, fabric shops, retreats, and guild events across the nation.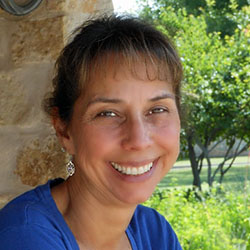 Cindy has been quilting for more than 25 years. She is best known for her international award-winning heirloom machine quilting accomplished on a domestic sewing machine. She is an iQuilt instructor and has several on-line domestic machine quilting classes. She has also authored a book and several magazine articles on machine quilting. Cindy has taught domestic machine quilting classes all over the country as well as in China! She feels great pride when her students tell her that after taking her classes, they have the confidence and ability to now quilt their own quilts!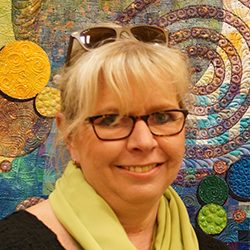 Claudia Pfeil studied textiles in the 1980s then became a textile designer, and later a patchwork & quilting tutor, shop owner, and awards winning longarm quilter. She is a very sought after International teacher due to her being free spirited, great at building confidence, and having a totally entertaining teaching style.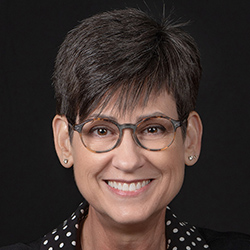 Alexandria, Virginia, USA
Cyndi Zacheis is an award-winning quilt artist whose work has been seen at quilt shows, on Quilting Arts TV, The Quilt Show, in her two Craftsy classes, in books, magazines, and in private collections. Cyndi loves combining her education degree with her love of quilting. She teaches at Artistic Artifacts in Virginia and at quilt shows. Her classes include surface design, machine quilting, design, and an ongoing series of art quilt classes. She co-founded two art quilt challenges, juries quilt exhibits, is a Juried Artist Member of Studio Art Quilt Associates, and is a Bernina Brand Ambassador.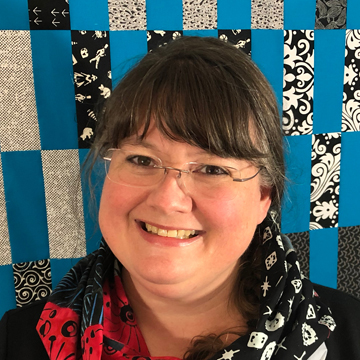 Hopewell Junction, New York, USA
Debby Brown travels much of each year teaching at retail shop events, guilds, and quilt shows nationally and internationally. She filmed a series of DVDs about sit-down machine quilting featuring the HQ Sweet Sixteen®. Debby also teaches online machine quilting classes at MyBluprint.com, Annie's Creative Studio, and elsewhere. Since Debby began quilting in 1986, she has completed several thousand quilts for herself and others. When not busy teaching, she is constantly creating in her studio in upstate New York.
Port Jefferson, New York, USA
Internationally award winning quilt maker, designer and teacher, Esterita Austin is known for her portraiture and stone series as well as her organza mono printing techniques. Her quilt The Well was a prize-winning piece in the American museum of Folk Art's international competition. Her work has been published in numerous periodicals and books. One of her international venues is a yearly workshop in the hills of Tuscany, Italy, which not only features a quilt workshop, but painting and cooking as well. Esterita brings creative energy to her workshops, stimulating the imagination and encouraging originallity.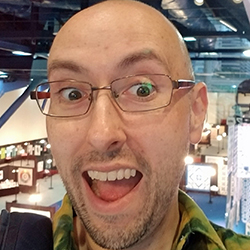 Gilbert Muniz is a pattern-making, draping, surface design, and millinery instructor. He has written for Threads magazine, and teaches at various schools and craft conferences. His passion is developing new techniques for his creative outlets, and teaching others how they can realize their own design creations.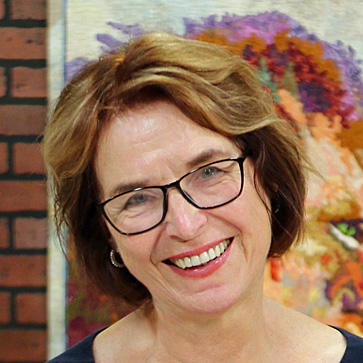 Laguna Niguel, California, USA
Fiber artist, designer, quilter, author, and teacher, Grace J. Errea began quilting in 2000. Her art focuses on the depiction of inspiring scenes in a VALUE based contemporary-realistic manner. Grace designs using VALUE and executes her designs with a "Collage with Templates" manner using an innovative and revolutionary new fusing technique she developed.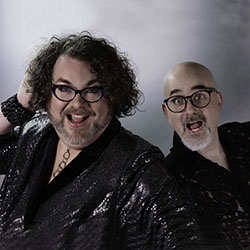 Shannon and Jason Mullett-Bowlsby are the dynamic DIY duo known as the Shibaguyz, the inspired minds behind Shibaguyz Designz studio. Their enthusiasm, quirky sense of humor, and relatable teaching style have made them sought after teachers in both local and national venues like Sew Expo and STITCHES Events. Proud ambassadors for Aurifil, Clover, BERNINA, and the Daylight Company, they are premiering their newest book here at Virtual Quilt Festival published by C&T Publishing. The Shibaguyz live in Seattle, Washington with their three Shiba Inu, who support their sewing and stitching ventures…so long as time is taken for walks and treats.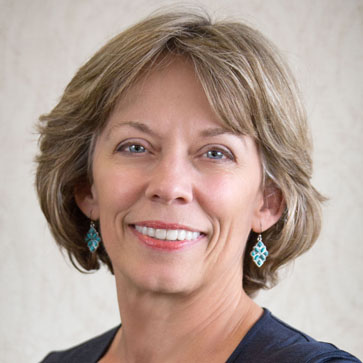 Granite Bay, California, USA
Jenny uses her domestic sewing machine to create quilts, art quilts, and wearable art. She has sewn since age six and began to free-motion quilt in 2000. Her work has juried into the IQA show, Paducah, SAQA exhibits, Pacific International Quilt Festival, the Curitiba Quilt Show (Brazil) and has shown at various art galleries. Jenny authored the C&T book Free Motion Quilting, Ordinary to Extraordinary. She was a Feb 2019 guest of The Quilt Show and also appeared on QATV. Jenny has written articles and had her work featured in numerous magazines. Jenny has been teaching the art of quilting since 2006 and lives in northern California with her husband and their adorable rescue greyhound.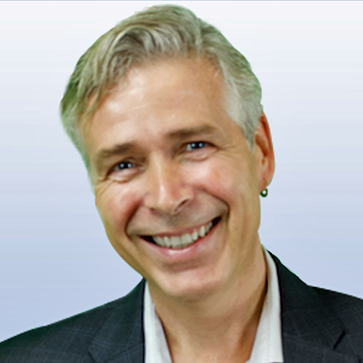 John Deer is the owner of Embroidery Legacy. Winning 30 commercial digitizing awards, John Deer has been the most awarded embroidery digitizer in the world for over two decades now. As a fourth generation embroiderer, John has an extremely unique history in the embroidery digitizing industry as he is one of the last two remaining Schiffli Masters alive and teaching in North America. Having done work for Disney, Coca-Cola, and—ironically enough—John Deere, John is an expert in everything machine embroidery. Today, he focuses on providing embroidery designs, software, and quality education to home embroiderers through his website.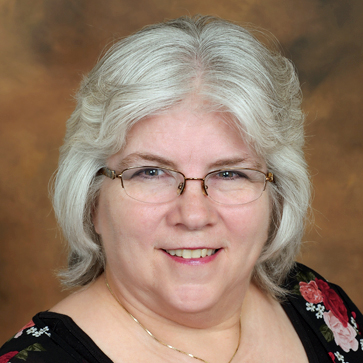 Oak Creek, Wisconsin, USA
Judy is a professional educator for sewing, embroidery, quilting, and crafting. Judy's teaching style takes new technologies and inspires students of all levels to find unique creativity. Judy has more than 30 years of experience. As a former corporate educator, event coordinator, retail store manager, and a small business owner, Judy has a well-rounded understanding of the sewing industry. Judy's passion for all things sewing started in southern California in 1961 when her Grandmother gave Judy her first sewing machine. More than 50 years later, Judy thrives on sharing the sewing bug at locations across the U.S.! Judy brings inspiration, passion, and an absorbable teaching style to her students.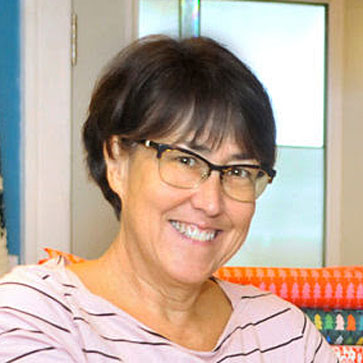 Judy Gauthier is the owner of Bungalow Quilting and Yarn, and a five-time C&T Publishing author. She is also a fabric designer for Studio E Fabrics. She has been sewing her entire life, and has a particular love for modern quilting and modern fabrics. However, she also loves sewing with scraps more than anything. Garment sewing is also her passion.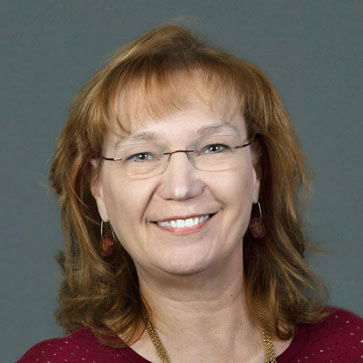 Greenfield, New Hampshire, USA
Kathie Beltz is a quilter, teacher, and judge. She is a Studio 180 Design Certified Instructor.
Kathie is totally addicted to quilting, and enjoys associating with other quilters who are equally addicted. She has been quilting since 1995, teaching since 2004, and judging quilts since 2007. She is a Certified Instructor with Studio 180 Design, Deb Tucker's tool and technique company. In 2017, she launched Kathie Beltz Quilt Designs, her own line of companion patterns for Studio 180 Design tools. As an award-winning quilter, she lectures and teaches workshops at guilds, shops, and quilt shows nationally. She particularly enjoys teaching beginners.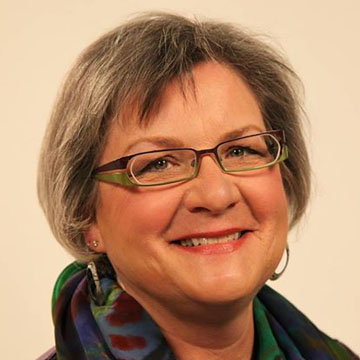 For 30+ years, Katie Pasquini Masopust has produced high quality contemporary art quilts that have been coveted and collected by a broad range of admirers. From her early beginnings as a painter dabbling in traditional quilt making, her work has evolved from structured Mandalas and mind-blowing dimensional pieces to very painterly landscapes executed with the finest fabrics and most creative stitching techniques. Katie's easy, energetic manner has made her a very popular teacher and lecturer. When not in residence at her studio in California, she travels the world presenting her contemporary quilting theories and techniques to classes worldwide.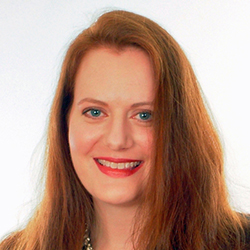 Katrina Walker is known for her expertise in fashion construction techniques, textiles, machine embroidery, and Modern American Pojagi piecework. Her work has been featured Threads, Creative Machine Embroidery, SewStylish, Stitch, SewNews, and SewItAll. She is a popular instructor both at national sewing shows and online, where her classes for Bluprint (Craftsy), Taunton Workshops, BurdaStyle, and Craft Daily are enjoyed by thousands of students worldwide. She is a national educator for Husqvarna Viking and PFAFF sewing machines, a PFAFF Brand Ambassador, and a Sulky Sewcialite. When not sharing the love of sewing, she is raising her own natural colored wool for her Spoiled Sheep yarn.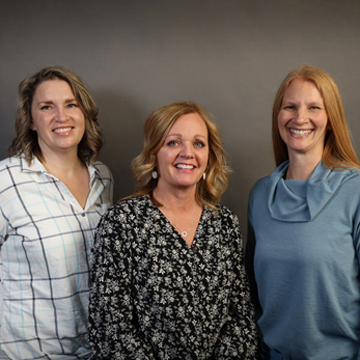 North Salt Lake City, Utah, USA
Kelly is a member of the Handi Quilter Studio Education team. As a quilt shop owner, Kelly Ashton acquired extensive experience teaching appliqué, piecing, and longarm quilting classes. Kelly loves custom quilting, and sharing her experience with quilters around the world. Although she loves quilting those beautiful traditional quilts, Kelly's favorite quilting style is more modern. She loves all tools and options available for quilting, but rulers are her first choice. She loves the precision and professional quilting they provide, and loves the finishing touch free-motion quilting can add. She joined Handi Quilter as a national educator in 2013 and is now the Studio Education Manager.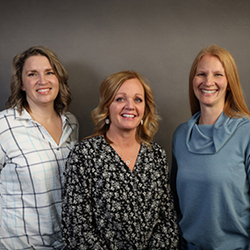 North Salt Lake City, Utah, USA
Kim Sandberg learned to sew at an early age, completing simple 4-H projects. During her senior year of high school, she found a picture of a Log Cabin quilt, got out some graph paper, and drafted her first quilt. Since then, she has progressed from quilting on her domestic machine to quilting on a computerized longarm. She became a professional longarm quilter in 2016, a Handi Quilter National Educator in 2017, and a HQ Studio Educator in 2018. Whether quilting on her home machine or on her Forte with Pro-Stitcher, Kim loves the process of choosing designs to complement and highlight the piecing. Over the years, her quilting style evolved from a very traditional quilter to a more modern.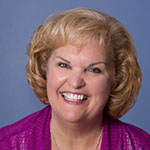 Kimberly Einmo is an author, award-winning quilter, fabric designer, international instructor, quilt judge, CRAFTSY/Bluprint class host, and the National Spokesperson for Janome-America. She has written best-selling books for AQS, created a line of quilting rulers, and writes "Stray Threads" in American Quilter. Kimberly is proud to be a featured artist for the Electric Quilt Company. Her fabric collection, Solid-ish, is a basics best-seller for Timeless Treasures, and she enjoys leading quilting tour groups around the globe. A proud military wife and mother of two college-age sons, Kimberly and her husband, Kent, live in Southern California, where she enjoys creating in her sunny South Bay area studio.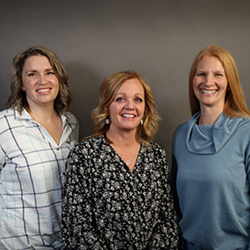 North Salt Lake City, Utah, USA
Kristina Whitney began quilting with her grandmother in the 1990's. Her love of quilting continued to grow as she shared it with others in various states and countries. She began longarm quilting in 2014 and enjoys all types of longarm quilting from rulers, to Pro-Stitcher (computerized), to free-motion. She quilts for hire, for pleasure, and is working to complete 50 of her grandmother's quilt tops! She was selected to be a member of the Handi Quilter Quilt Your Desire Inspiration Squad in 2017 and has been featured in magazines, show programs, and on the Handi Quilter truck. Kristina loves continually learning and improving her skills, and loves sharing her passion with others.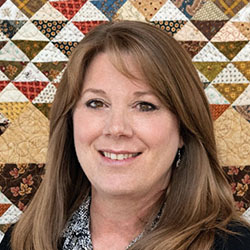 Temecula, California, USA
Quilt historian, author, quiltmaker, and collector, Leah Zieber is from Temecula, California. Her reproduction and antique quilts have been exhibited across the country and published through American Quilt Study Group, Martingale Publishers, and various magazines. Using her collection of antique quilts and related textile items that span nearly 200 years, she shares her knowledge of American quilt history through lectures, sewing workshops, and retreats, both nationally and abroad.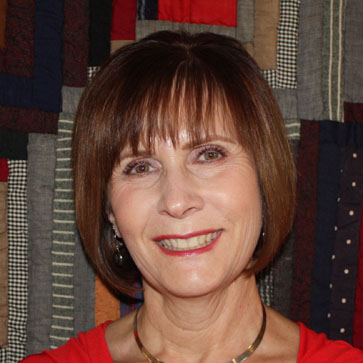 Lisa Erlandson is a compulsive quilt collector whose habit has led to several quilt-related specialties. She is an AQS Certified Quilt Appraiser, lecturer, quilt show judge, teacher, and quilt historian. She is a past president of American Quilt Study Group. She learned to sew as a child, but considered it punishment (and maybe it was). She re-discovered sewing in the 1980s as a drama teacher and made her first quilt in 1991. Lisa earned a Master's degree in Public Communication from the University of North Texas and taught junior high, high school, and college before focusing on the quilt world.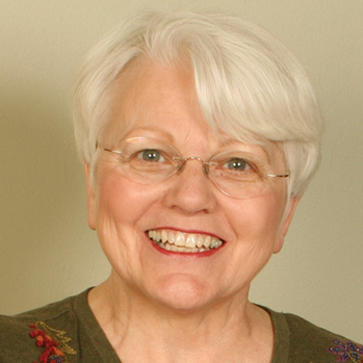 Marti Michell is a popular patchwork teacher, having taught in 49 states and 24 countries. Since 1995, Marti is best known for the From Marti Michell acrylic tools for rotary cutting and her passion for teaching easy, accurate patchwork. Marti is also a prolific author, fabric designer (currently Maywood Studio), quiltmaker, and quilt collector.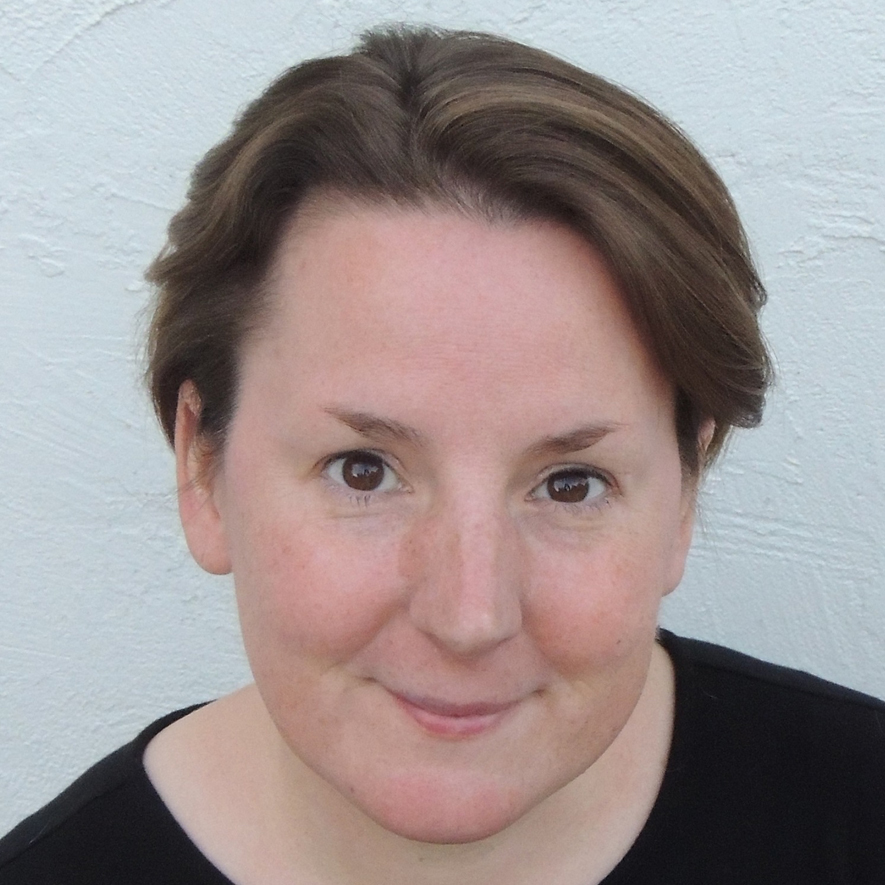 San Jose, California, USA
Mel Beach is a quilt artist, teacher, and lecturer, who breaks away from tradition by adding her own modern, beautifully textured, and vibrant twists. She stretches her creativity through the completion of 80+ quilt challenges which draw upon her inquisitive nature of asking "What If?", working in a series, comedy improv studies, along with her love of nature and photography. Her award-winning quilts have been exhibited internationally and published in both books and magazines. She is a Michael Miller Fabrics Brand Ambassador and featured on both Quilting Arts TV and The Quilt Show.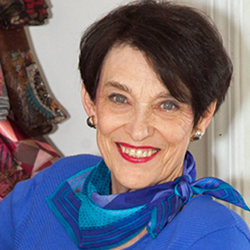 Nancy Nix-Rice is a wardrobe consultant with life-long sewing roots, award-winning fabric retailer, Baby Lock training manager, and a writer for Sew Newsand Vogue Pattern magazine. Recent articles for Threads focus on print selection and sewing ponte knits. Her NEW book LOOKING GOOD Everyday is the textbook for the image consulting programs at F.I.T. in New York and City College in San Francisco. Her video class, "Sew to Flatter: Plan Your Best Wardrobe" is a BluPrint.com top seller. Nancy's workshops help each woman choose the colors, silhouettes, style details, and fabrics that showcase her unique beauty.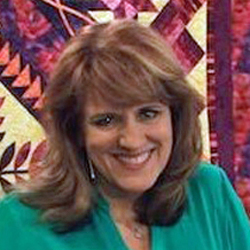 Grand Rapids, Michigan, USA
Nancy started teaching quilting classes 25 years ago. In 2015, Nancy started her very popular YouTube channel—OnPoint-TV, currently with more than 25,000 subscribers. Teaching a large variety of classes from beginner to advanced, traditional to art quilts. Nancy taught in 2019 at the Houston Quilt Festival and received very high reviews from all the students in her classes.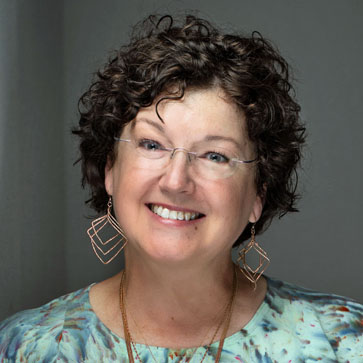 Nina is an educator for WonderFil Threads. She uses her bubbly personality to make learning fun as she teaches all over the US. Sharing her passion for quilting makes Nina very knowledgeable and personable...you'll LOVE her! Nina has a passion for free-motion quilting on the domestic machine, and showing you how to make things easier to do. She has many tricks to share with you as you learn all kinds of really great techniques!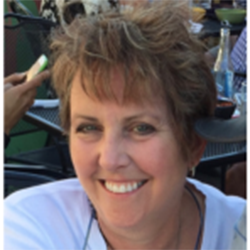 Known as the "Decorating Diva," Pam learned early in life on her grandparents' farm, that making something from "scratch" was not only a way of life, but it was the better way of doing things. Holding on to those values she has had a very successful 40+ year career as a sewing professional. She travels internationally teaching her specialty techniques from her books and patterns. The author of Pillow Talk, Cheaper by the Dozen, Got Quilts?, The Tangled Home, Hold Everything, and Power Serge, Pam lives on Lake Champlain in a log home, where she teaches sewing retreats. Her down to earth nature, never forgetting her roots, combined with her professionalism creates a warm and creative experience.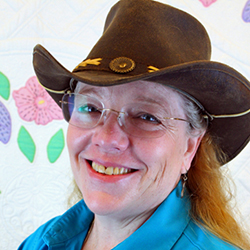 Burlington, Wisconsin, USA
Patricia represents the family owned and operated business, Quilter's Rule. As Quilter's Rule developed the Design Tools line, Patricia has created "techniques" for designing quilting patterns using templates. The innovation of "ruler feet" by various manufacturers, allows templates to be used on home machines just as longarm machines have used them. Patricia now teaches these techniques to all manner of quilters, be it a hand quilter, home machine quilter, or longarmer (both sit down and stand up). She looks forward to sharing her techniques to help you develop your own style and expertise.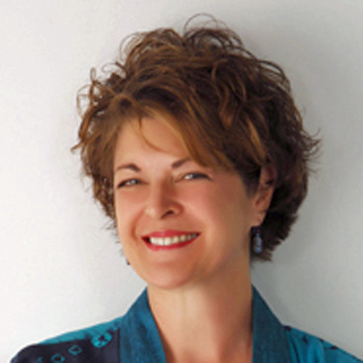 Blacksburg, Virginia, USA
Paula relishes sharing the history, techniques, and art of quilting with students of all ages. Her 40-year passion for all aspects of quilting encourages students to explore their own creativity in a positive and nurturing environment. Paula has developed a well-stocked toolbox of tricks and techniques to solve most design concerns. She teaches nationally and internationally, has had patterns and quilts in a variety of publications and quilts in private and public collections.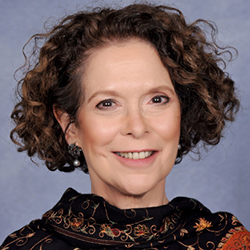 Paula has achieved international recognition for her innovative and complex designs inspired by the bilateral symmetry of kaleidoscopic images. Honored by inclusion in the Twentieth Century's 100 Best American Quilts, her designs were showcased in the American Folk Art Museum's first solo exhibition for a contemporary quilt artist. Paula is the author of Fabricadabra: Simple Quilts, Complex Fabric, Paula Nadelstern's Kaleidoscope Quilts: An Artist's Journey Continues; Kaleidoscope Quilts: The Workbook; Puzzle Quilts: Simple Blocks, Complex Fabric; Kaleidoscopes & Quilts, and Snowflakes & Quilts. She has designed 20+ fabric collections for Benartex, and lives in New York City with husband Eric.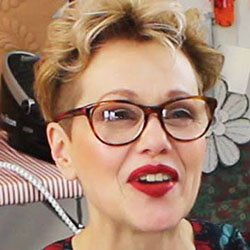 Beverley, East Yorkshire, United Kingdom
Philippa has always sewn and always loved it! She trained as a clothing designer and had a successful career doing this. She began quilting in 1996 while living in Saudi Arabia. Work in a wide range of styles and techniques, and has won many major awards including Best of Show. She is an author and a classroom and online teacher of Quilters' Question Time.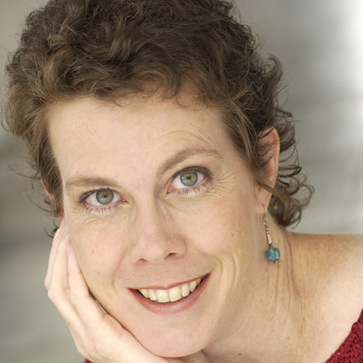 RaNae Merrill is an award-winning quilter, author, and teacher. She is known for the unique spiral quilt technique in her books Simply Amazing Spiral Quilts and Magnificent Spiral Mandala Quilts. RaNae believes that anyone can learn how to free-motion quilt and her newest book, Free-Motion Mastery in a Month applies her skills as a concert pianist to the process of learning free-motion quilting through body mechanics (learning how to move). RaNae Merrill lives in New York City (when she's not on the road teaching quilting).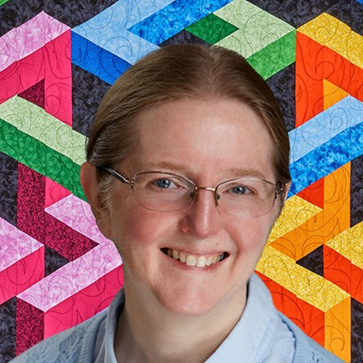 Ruth Ann Berry is the author of Bargello Quilts in Motion, C&T Publishing 2014, Braided Bargello, C&T Publishing 2017, Simplified 3D Quilts, self-published 2018, Stunning 3D Quilts Simplifed, C&T Publishing 2020 and over 50 quilt patterns available at major distributors. She owns and operates a small town quilt store and online business, the "Quilter's Clinic," and travels extensively to exhibit and teach at guilds and festivals.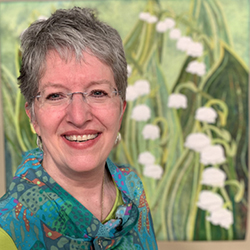 Sarah lived on four continents by the age of six, which was followed by further moves for university, a Master's Degree, and life as a U.S. diplomat. Maine's everyday beauty in all seasons inspires her work. Playing with color, cloth, dye, paint, line, shape, form, light, and shadow is simply pure joy. Sarah's work has been juried into shows including Rising Stars exhibit at Quilt Festival 2017, and is in public and private collections. She authored ThreadWork Unraveled and The Art of Sarah Ann Smith. She has been published regularly . in magazines, online, and in books. She teaches nationwide, has a video workshop Art Quilt Design, from Photo to Threadwork, and appeared on Quilting Arts TV, and The Quilt Show.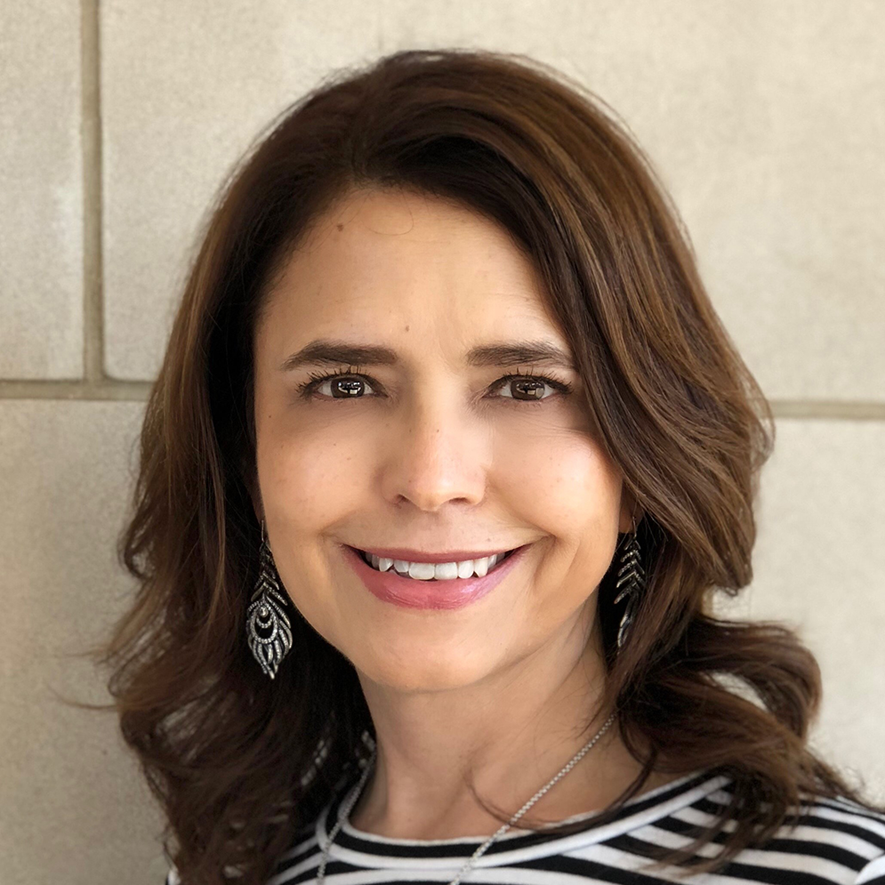 Sarah J Maxwell is a fabric designer for Marcus Fabrics, Aurifil Thread designer, and Grace Quilting Company ambassador. More than 150 of her original designs have been published over the last 20 years. Her original quilts have also been juried into QuiltCon and various AQS shows. Sarah is the author of Morse Code Quilts and Fresh Modern Quilts from Traditional Blocks. Sarah's focus is on helping quilters develop confidence in using color and fabrics in quilts. Her patterns often incorporate acrylic templates to ease cutting of unusual shapes and her classes focus on successful and accurate piecing. Her patterns often showcase both rotary cutting and hand piecing methods.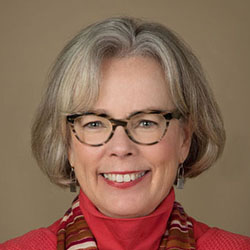 Sue has been quilting for over 40 years, starting by hand and gradually focusing on machine work. Sue has been teaching machine techniques for the past 30 years. She has taught and lectured nationally and internationally for shops, guilds, and major conferences. Sue's awards include 1998 AQS Best of Show for The Beatles Quilt made by Sue and her sister, Pat Holly. Sue and Pat's quilt "Two of Us" won the 2014 AQS Home Machine Workmanship Award. Her most recent book is Fabulous Feathers and Fillers. Sue has also been a judge for many quilt shows. Her priority in the workshops she teaches is to provide a relaxed environment for students to learn machine techniques that are timesaving.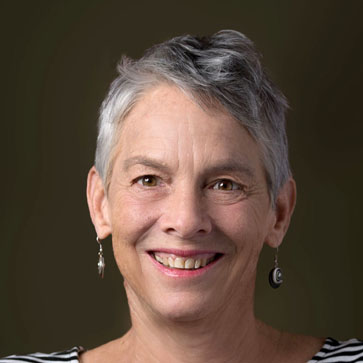 Susie Monday is an artist and teacher who works from her studio in Pipe Creek, about an hour from downtown San Antonio. Her large textile collage art quilts evoke the culture, stories, and landscapes of the Texas Borderlands, and the inner creative life of the artist. Working in mixed media on fabric, Susie dyes, screen prints, and/or digitally designs much of the fabrics she uses.