You must mention Quilt Market or Quilt Festival to receive the rates when making reservations. To book online for those hotels which allow it, go to Quilts.com, click on the show, then look for the "Hotels" link.
Rates do not include parking or state/local taxes and are good to the capacity of Quilt Festival's room block. Only our official host hotels are on the complimentary shuttle bus route for guests to and from the convention center. Any offers from other hotels are not endorsed by International Quilt Festival.
WHAT IF MY HOTEL OF CHOICE IS FULL?
Market & Festival room rates are only good until the capacity of our room block is filled. After that, hotels may charge regular rates. Call the hotels to check for cancellations.
Note: More hotels will be added at a later date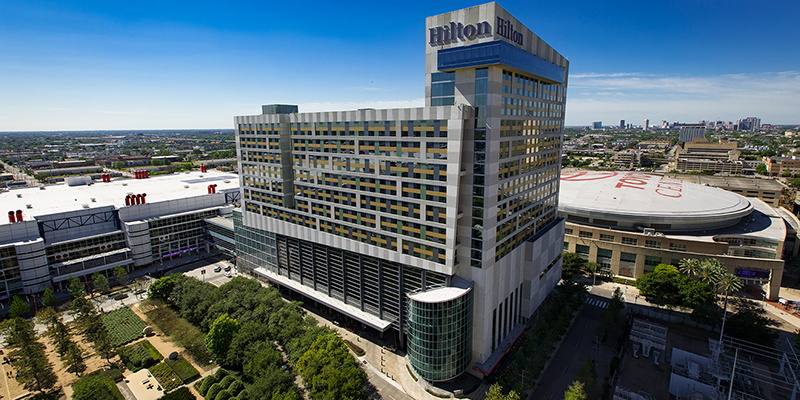 1600 Lamar (connected to the convention center via skywalk – Hall E side)
Houston, TX 77010
Phone: 1-713-739-8000
Fax: 1-713-739-8007
Reservations opens at 10 am CST on Tuesday, November 10, 2020
*Have a valid credit card that does not expire prior to November of 2021 available.
Book by phone:
1-800-445-8667
Single/Double–$251
Triple/Quad–$280
For stays Monday, Oct. 18-Monday, Nov. 1
Cut-off Date: Sept. 25, 2021
*Two-Night deposit required which will be charged at the time of booking. Reservations cancelled within 30 days of arrival will forfeit two-night deposit.
*Cancellation 31 or more days prior to arrival will receive a full refund of two-night deposit to the credit card number supplied at the time of the reservation.