2021 Virtual Quilt Market Faculty
Virtual Quilt Market will run March 23-25, 2021. Please note that it is a credentialed trade show. VIEW REQUIREMENTS >
Christa Watson lives with her family in Las Vegas, Nevada and is the author of numerous machine quilting books and eye-catching patterns. She's been making and sharing quilts for over 25 years, and currently designs modern fabrics for Benartex/Contempo Studio.
Ebony Love is an award-winning author, quilter, and expert in fabric die-cutting techniques. She has published more than eight books independently, and uses social media and content platforms to build an engaged community of quilters and sewists who are eager to participate in her online and offline events. Using her engineering degrees from Columbia and Purdue University, Ebony has spent the last 19 years building expertise in the areas of technology and marketing, applying that expertise to help small businesses (including her own) thrive and grow. She runs LoveBug Studios, which houses her online store and course offerings for hobbyists and creative business owners, and recently launched Retreat from Home, a business that offers live, virtual retreats for the same communities. She works from her studio in Northern Illinois.
Dr. Elizabeth Townsend Gard is a Professor of Law at Tulane University and the author of numerous books related to intellectual property and quilting. She is the host of Just Wanna Quilt and has taught at Quilt Market and QuiltCon.
Heidi Kaisand is the publisher of American Quilt Retailer, a trade publication for retailers, and owner of Hen & Chicks Studio, a full-service quilt shop, in Conrad, Iowa.
The Whimsical Workshop, LLC is a full-service design studio and retailer led by Heidi and Matthew Pridemore. They specialize in bright, fun quilt patterns, fabric, fabric kits, books, and licensing. They also offer lectures and workshops about design, quilting, and crafting. The Whimsical Workshop continues to create new and exciting products that spark people's imagination and make them smile. Although The Whimsical Workshop is based in Arizona, their products are available worldwide through their website.
Kiffanie Stahle, aka Kiff, is the friendly legal eagle behind the artist's J.D. She's also a knitter, newbie quilter, fellow creative business owner, and lawyer living in beautiful Northern California. Kiff firmly believes you can protect your assets without legal confusion, and you can have ease in the legalese of running your creative business.
Email >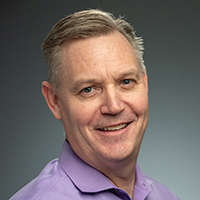 Mark Hyland is a seasoned marketing, sales and corporate executive with 30 years of experience building brands and successful organizations. As the CEO of Premier Needle Arts, he works with management teams of the PNA portfolio of companies on key initiatives to maximize organic growth and strategic direction. Mark serves on the boards of several private companies' within the quilting industry and consumer space, as well as advisory roles with non-profit organizations. He is the author of the book Help! I Married a Quilter.
Paul Erickson presently serves as Director of Sales with Management One Inc. Based out of Minneapolis, Minnesota, he has served retail clients throughout the United States, Canada, Latin America, and the Caribbean. Widely recognized for his talents as a retail educator, Paul has conducted seminars and workshops to retail trade shows and conferences throughout North America, Europe, and Asia. He has been featured in Fortune, Women's Wear Daily, MR magazine, and on the "CBS Evening News." Mr. Erickson received a BS in Marketing from the University of Wisconsin, and has completed a number of graduate level courses in Data Analysis and Statistical Theory and Probability.
Ricardo Gonzales is the editor-in-chief of the Just Wanna series, books that help quilters and crafters understand the legal and business side of their art. He holds a J.D. from Tulane University, and specializes in patent, trademark, and business development.
Rich Kizer and Georganne Bender are consumer anthropologists, keynote speakers, authors, and consultants who have helped thousands of businesses since 1990. They are columnists for American Quilt Retailer, contributors to MSNBC's "Your Business," made Meetings & Conventions Magazine's list of Meeting Planners Favorite Keynote Speakers, and have been named two of Retailing's Most Influential People. They are listed among the Top 40 Omnichannel Retail Influencers, Top 100 Retail Influencers, and the Top Retail Industry Experts to Follow on Social Media. Their award-winning Retail Adventures blog is consistently listed among important retail and small business blogs. The pair serve as BrainTrust panelists for RetailWire and are partners for the popular Independent Retailer Conference. Rich and Georganne are experts on generational diversity, consumer trends, marketing and promotion, and everything retail.
Ron Gard is a licensed attorney, a professor, and an entrepreneur. He teaches at Tulane University in the Communication department and Law School, with a focus on entrepreneurship, social media, negotiations, and businesses. He is the spouse of an avid quilter. He has been advising start-up businesses for over a decade.
Teresa Coenen has designed quilts and owned Stitchin' Tree since 2006. Known within the industry for reproducible patterns that tell a story, both Christian and fictional, Teresa has developed a strength in email/social media marketing that has successfully led to online classes and sales.