Moss Rose
(77" x 84") by Josephine L***han,
c. 1865.
From the International Quilt Festival Collection.
Read how barber-turned-quilter Cat Duggan's unique use of Bounty paper towels had helped her make thousands of lap quilts for soldiers, kids, and ill patients.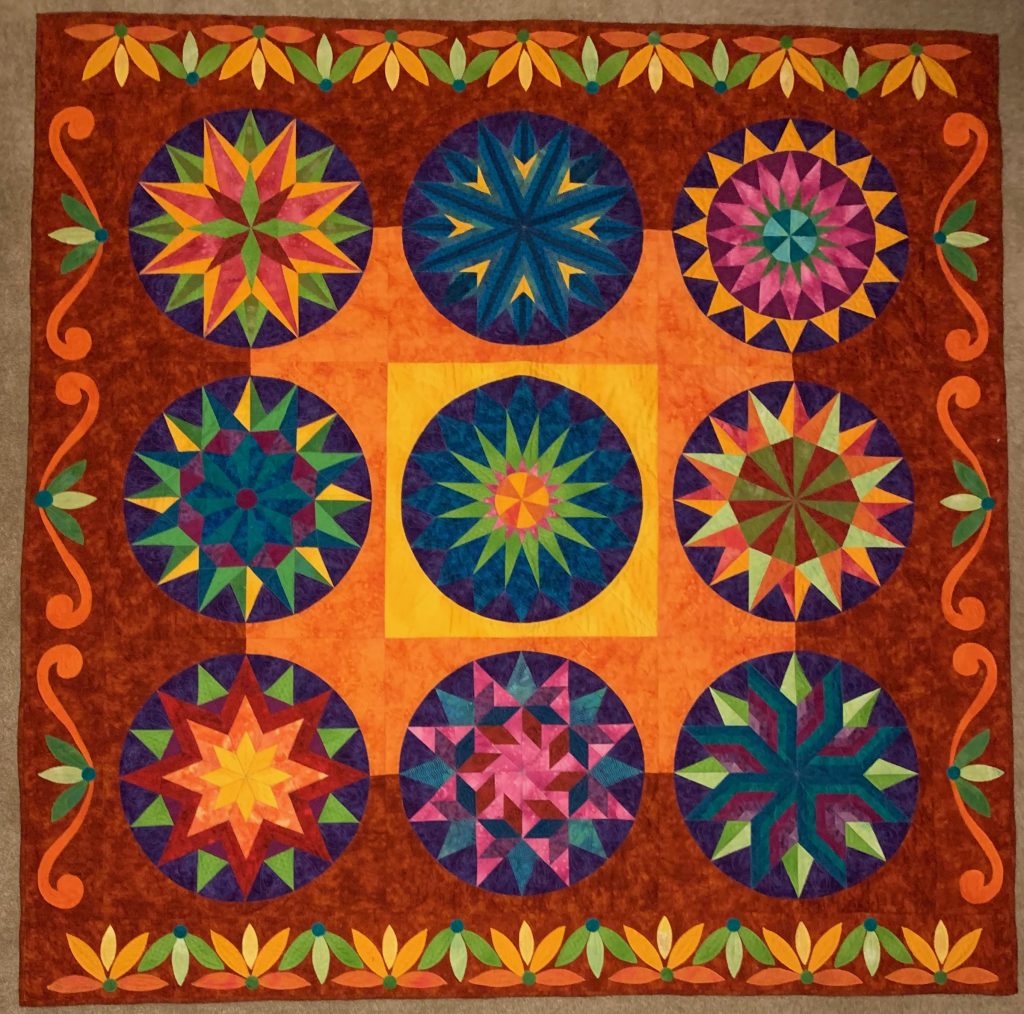 Sizzle—Hot! By Barbara Black. From the collection of Marcia Barker.
My Joyful Journey
Sponsored by Quilters Select, RNK DistributingA look back (and ahead) at the life and work of quiltmaker Barbara Black. She began in 1985 with simple baby quilts from pre-cut fabric, and today creates challenging quilts filled with small pieces and complex design. This journey shows her progression from new quiltmaker to quilt artist.

A fresh, fun, and exciting quarterly ezine is your ticket into the world of quilts and the talented artists whocreate them from all over the world – delivered right to your inbox!