Nine-Patch Criss Cross (71.5" x 83), ca. 1895, artist unknown.
From the International Quilt
Festival collection.

HOUSTON QUILT MARKET
OCTOBER 28-30, 2023

HOUSTON QUILT FESTIVAL
NOVEMBER 2-5, 2023
Think that the islands don't have a quilting history? Think again! Suzy introduces us to Bahamian quilter Maria Chisnall, whose work has been displayed in her native country and all over the world.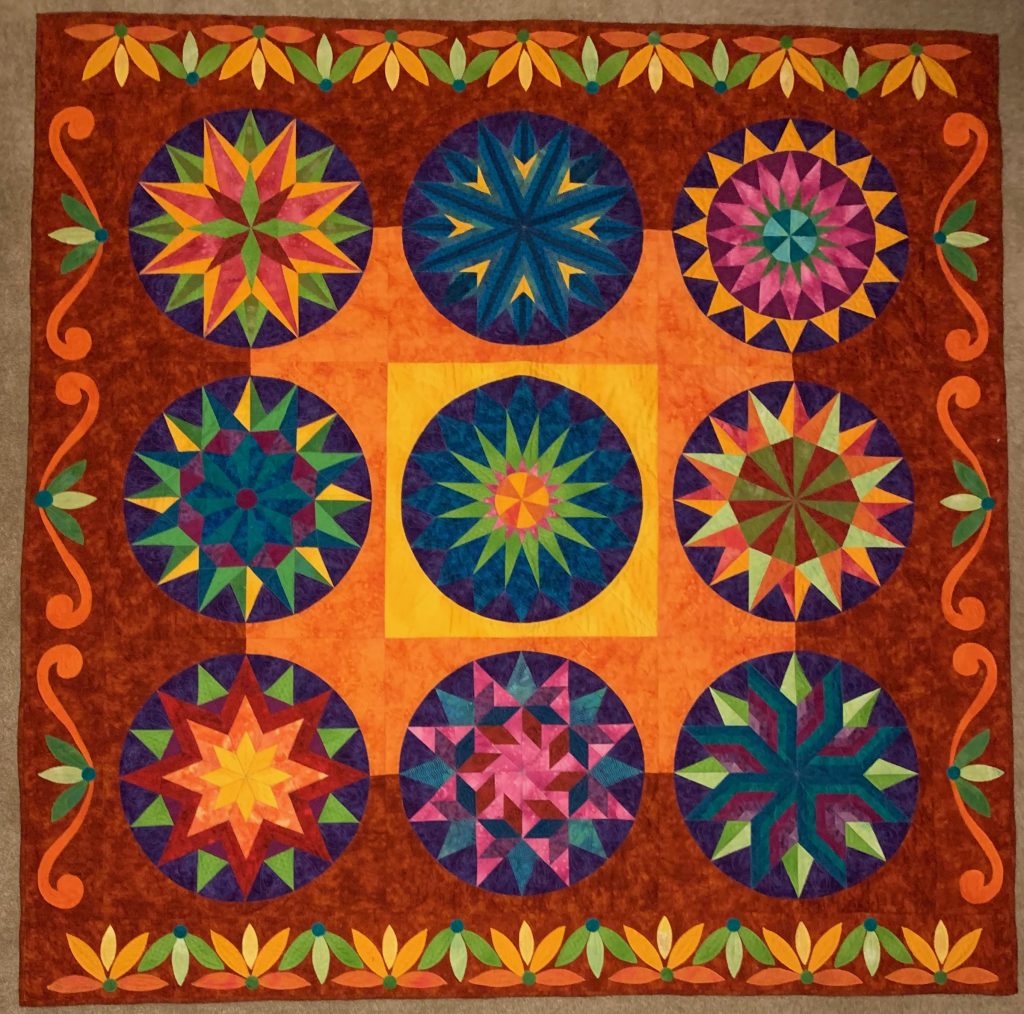 Sizzle—Hot! By Barbara Black. From the collection of Marcia Barker.
My Joyful Journey A look back (and ahead) at the life and work of quiltmaker Barbara Black. She began in 1985 with simple baby quilts from pre-cut fabric, and today creates challenging quilts filled with small pieces and complex design. This journey shows her progression from new quiltmaker to quilt artist.

A fresh, fun, and exciting quarterly ezine is your ticket into the world of quilts and the talented artists whocreate them from all over the world – delivered right to your inbox!