Lover's Knot (85" x 88"), c. 1940, by Myrtle Augusta Loomis Patterson. From the International Quilt Festival Collection.
Leitmotif for a Lifelong Love Affair
Delve into the lifelong love affair between Kathleen and Jack McCrady, and how quilts were there every step of the way.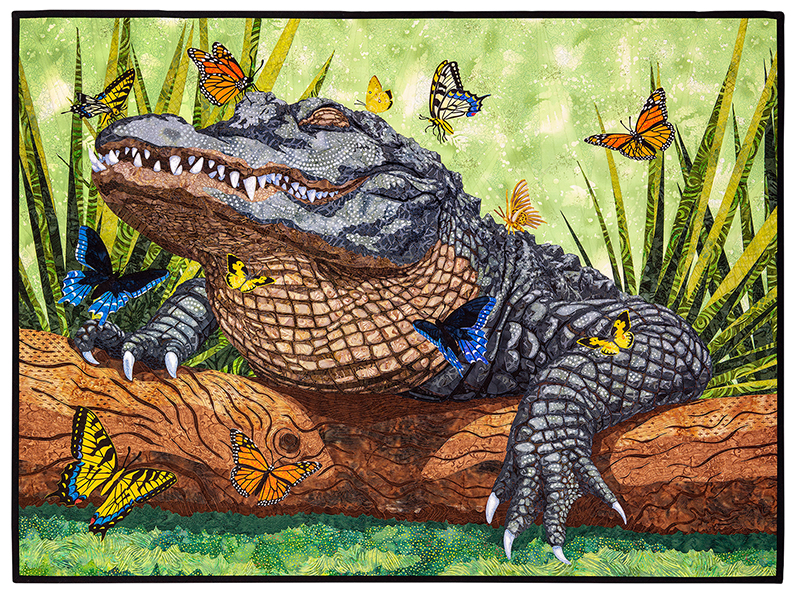 Beauty Queen (36" x 48")
by Kestrel Michaud.
SAQA: FUR, FANGS, FEATHERS & FINSFrom the Studio Art Quilt AssociatesFrom amphibians to apex predators, celebrate wild animals in their natural environments. This exhibition showcases birds, fish, mammals, and reptiles doing what comes naturally. Go WILD!

A fresh, fun, and exciting quarterly ezine is your ticket into the world of quilts and the talented artists whocreate them from all over the world – delivered right to your inbox!