Bear's Paw (73" x 76"), c. 1925, unknown Amish artist, Holmes County, Ohio. From the International Quilt Festival Collection.
The Tobacco Sack Connection
Ever wondered why so many Depression-era quilts were made with used tobacco sacks? Suzy heads into the past to find out why!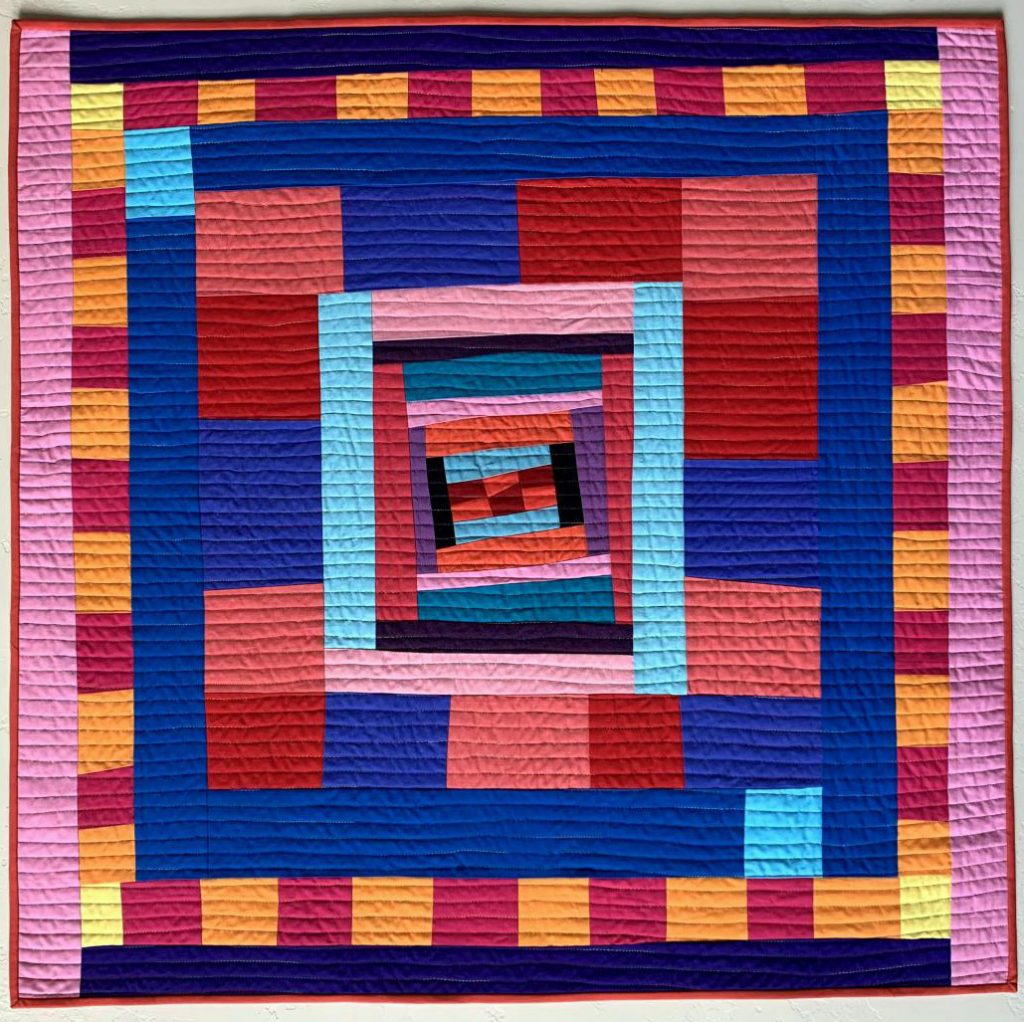 The Staircase, by Olive Burton
The Modern Quilt Guild—Points of View from QuiltCon 2022This exhibit showcases modern quilts that feature a clear focal point surrounded by the rest of the design elements in the quilt, drawing the eye in.

A fresh, fun, and exciting quarterly ezine is your ticket into the world of quilts and the talented artists whocreate them from all over the world – delivered right to your inbox!