Moss Rose
(77" x 84") by Josephine L***han,
c. 1865.
From the International Quilt Festival Collection.
Read how Karen Cottrell survived a rare form of breast cancer, and then used her love for and skill with quilting to help raise funds and help others with the same challenges.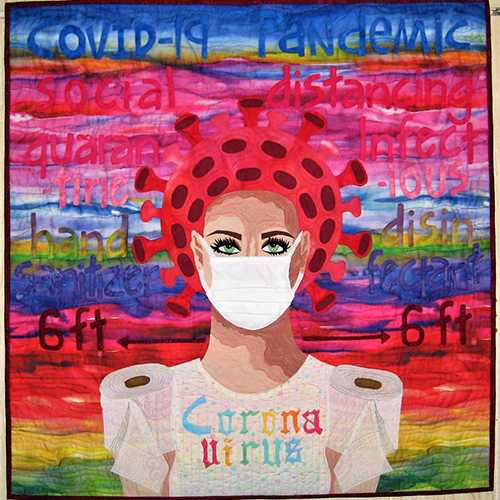 "My Pandemic Quilt"
by Laurie Ceesay Landree
PANDEMIC: LIFE IN LOCKDOWN

During the COVID-19 pandemic, many quilters around the world have used their time in lockdown or quarantine to create pieces that express their fears, loneliness, and loss, as well as what they have learned in the past year. Artists shared their creative journeys in this exhibit.

A fresh, fun, and exciting quarterly ezine is your ticket into the world of quilts and the talented artists whocreate them from all over the world – delivered right to your inbox!