Nine-Patch Criss Cross (71.5" x 83), ca. 1895, artist unknown.
From the International Quilt
Festival collection.
The State Fair - Quilt Connection
Before big quilt shows and competitions, it was State Fairs around the U.S. that did the most to give quilters and quilting a spotlight, platform, and chance to win big prize money. Suzy delves into this fascinating corner of quilt history.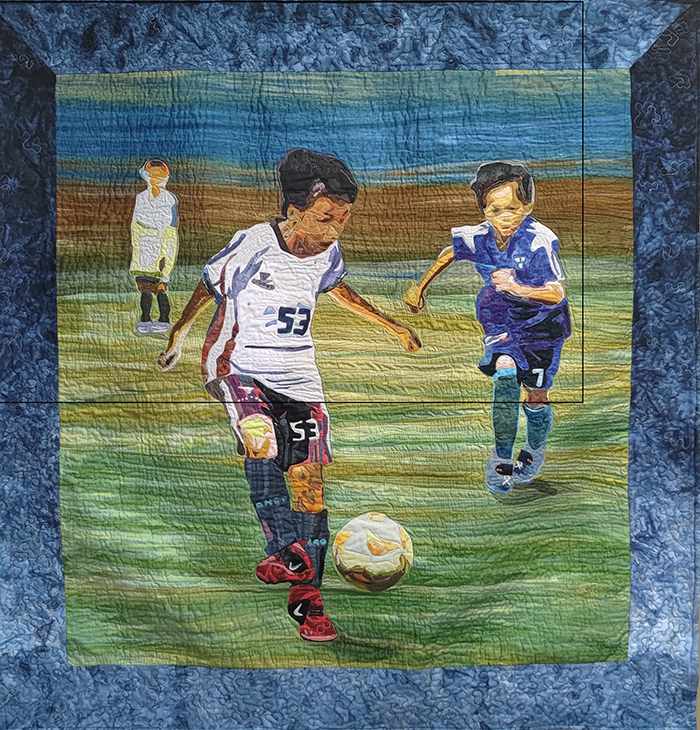 Memory Moment of Grissom, by Amy Lee
Celebration of Life Quilting can be a showing of love and honor by an artist. For this exhibit, artists depicted how they, a family member, or a friend celebrated a loved one's wedding, birth, birthday, or memorial.

A fresh, fun, and exciting quarterly ezine is your ticket into the world of quilts and the talented artists whocreate them from all over the world – delivered right to your inbox!