Enter Your Quilt for Display at Our Shows!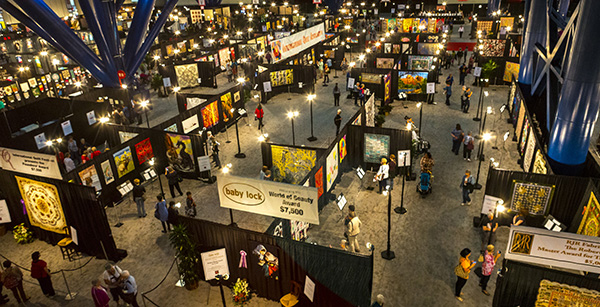 See the links below for our current calls for entry and contest exhibits.
We do not have any quilt calls for entry open at this time, as the deadlines for all 2021 Houston Festival exhibits have passed. We will post information on future shows when it is available. Thank you!
International Quilt Festival/Long Beach 2022
Open calls as of 1/19/22. More to be added later.
Quilts shown are from previous years' exhibit entries.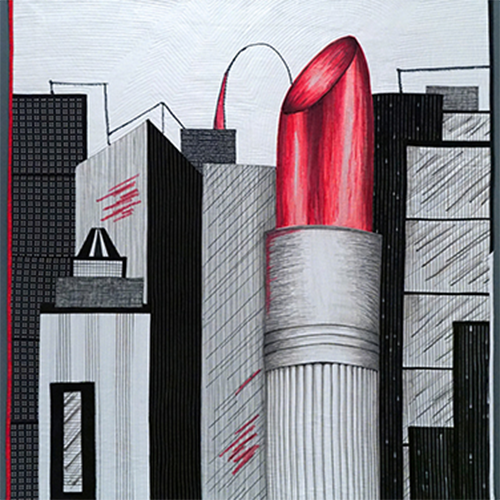 Changing the Landscape (40" x 40") by Susan Fletcher King.
Inspired by geometric designs, streamlined forms, and sometimes offbeat colors, the Art Deco movement was stylish, influential, and omnipresent from 1925 through the 1940s. Art Deco was reflected in paintings, crafts, fine arts, and even architecture. Quilts submitted for this exhibit should be inspired by this much-loved style.
All styles traditional, modern, and art are acceptable.
Limit three (3) entries per person.
The quilt must be at least 72" when the length is added to the width. For example, a quilt that is 39" wide and 40" long (39 + 40 = 79) would be large enough to enter the exhibit
The quilt can be NO LONGER than 86" ON A SIDE.
There is a $20 submission fee.
The works must be completed between 2018 and 2022.
Artists pay for the shipping of the quilt to Houston and back home to the artist.
Preview Entry Form 
Read the Rules
Enter
Special Exhibits welcomes queries from artists and curators about proposing exhibits for future shows throughout the year.
We welcome proposals for 2022 and beyond.
Once the proposal is complete, it will be submitted to a selection committee to be reviewed.
For further information, please email the Special Exhibits Manager, Becky Navarro, at beckyn@quilts.com.