Enter Your Quilt for Display at Our Shows!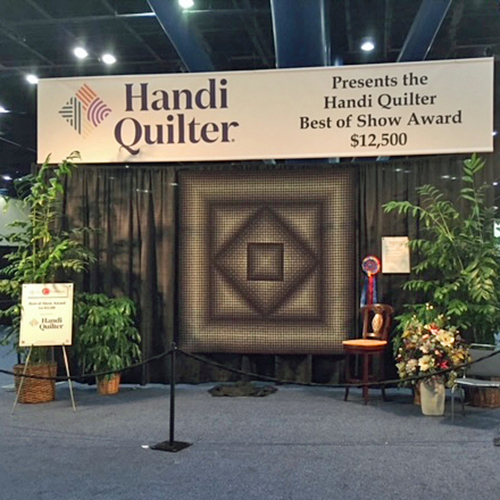 2023 FESTIVAL JUDGED SHOW
More than $52,000 in cash, non-purchase prizes in several categories. Registration is open NOW and the deadline to enter is May 25 at 1 pm CST. 
Click the button to the left for all the info, rules, and entry form!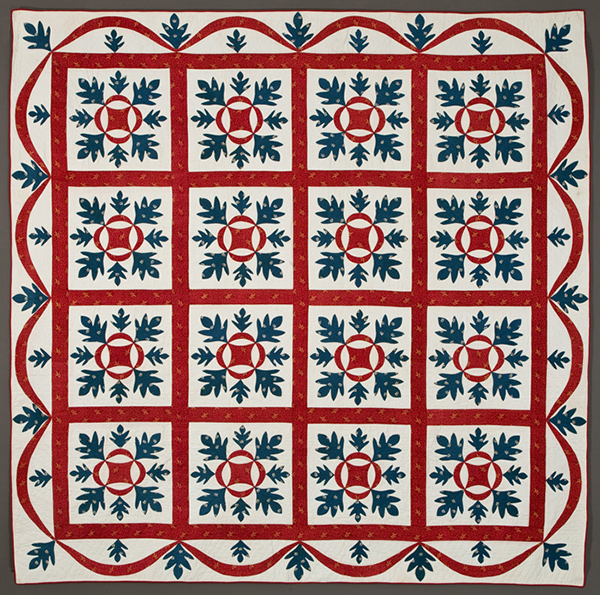 Golden Greatness: 50 Years of International Quilt Festival 
Featured quilt: Oak Leaf and Reel quilt from the International Quilt Festival Collection. Artist unknown.
50 years of great quilts
START WORKING NOW ON A RED, WHITE, AND BLUE QUILT FOR FESTIVAL'S 50th ANNIVERSARY SHOW IN 2024!
The roots of International Quilt Festival began in 1974 when Founder Karey Bresenhan opened an antique store in Houston that soon became a quilt shop (Great Expectations Quilts). The next year, she held a "thank you" show, sale, and event for customers. Since then, over the years and at larger and larger venues, Festival has become the world's greatest quilt show, sale, and Quiltmaking Academy, with tens of thousands of attendees coming from the U.S. and dozens of countries to Houston each fall to celebrate the artistry, creativity, and love of quilting. 
In the past, we've marked important anniversaries with impressive red & white quilts and blue & white quilts, hanging dramatically from the ceiling of the George R. Brown Convention Center. For our 50th anniversary celebration in 2024, we'll have an even more beautiful exhibit featuring…what else?…red, white, & blue quilts! Whether antique or contemporary, or Art, Traditional, or Modern in design, you can submit your quilt to be part of this once-in-a-lifetime exhibit!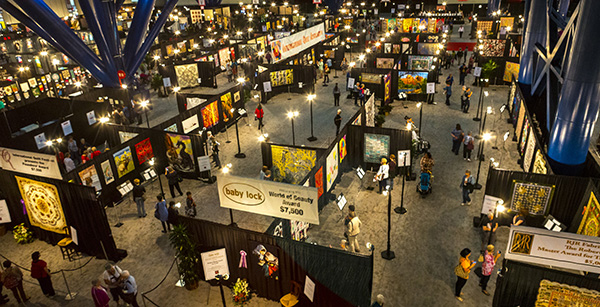 Note: All quilts pictures are from the 2022 exhibits.
Note: All quilts pictures are from the 2022 exhibits.
International Quilt Festival/
LONG BEACH 2023
International Quilt Festival/
Houston 2023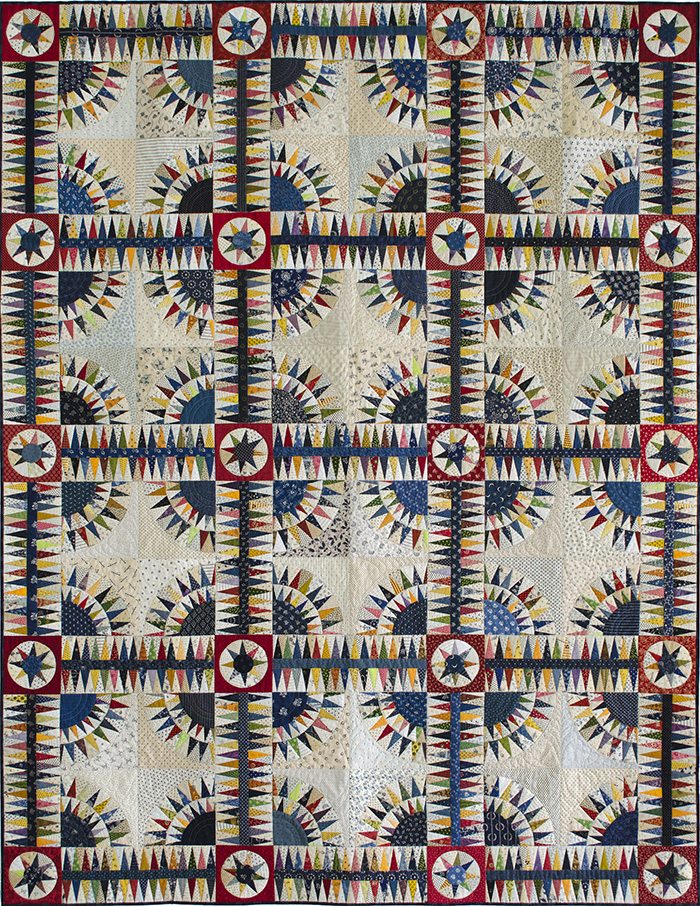 Texas Beauty (72" x 94") by Becky Stephenson and Cynthia Allen. Design inspiration: "Sleeping Beauty" pattern by Sue Garman. From a previous year's exhibit.
AWARD-WINNING TEXAS QUILTS
Current members of Texas quilt guilds are invited to enter their award-winning traditional quilts (created between 2017 – 2023) into this exhibit. Any quilt that won an award is eligible. Let the world see how Texas guild members are creating wonderful and skillful works that honor all quilting styles and techniques of quiltmaking's past and present.

- Limit two (2) entries per person.
- Each work must measure a minimum of 24" on each side.
- The quilt can be NO LONGER than 108" ON A SIDE.
- The quilt must have won an award at a quilt show.
- It may be anything from Honorable Mention to the Best of Show.

The quilt must have been made between 2017 and 2023. Nonrefundable entry fee is $20 (USD) per quilt entered.

Click here for rules >
Entry Form & Info >
Special Exhibits welcomes queries from artists and curators about proposing exhibits for future shows throughout the year.
We welcome proposals for 2022 and beyond.
Once the proposal is complete, it will be submitted to a selection committee to be reviewed.
For further information, please email the Special Exhibits Manager, Becky Navarro, at beckyn@quilts.com.