Quilts, Inc. is the parent company of one public show and two trade shows for the quilting and soft crafts industry shown below. Its Founder and CEO is Karoline (Karey) Bresenhan, a member of the Quilter's Hall of Fame.
SHOWS OPEN TO THE PUBLIC

International Quilt Festival/Houston (1975-Present)
International Quilt Festival/Long Beach (2008-2013, 2022)
The International Quilt Festival is the largest annual quilt show in the U.S. and takes place each fall in Houston, Texas. Festival regularly attracts 55,000 people from over 35 countries all around the world. There's shopping at more than 1,000 booths for quilts, fabric, supplies, and crafts, along with 550 classes and lectures for all experience levels. Festival features more than 1,600 quilts and unique works of textile art on display.
SHOWS FOR THE INDUSTRY (ADMISSION BY CREDENTIALS ONLY)
 
International Quilt Market/Houston (1979-Present)
International Quilt Market/Spring (1981-Present)
(the spring edition is held in different cities across the country)
The International Quilt Market is the only wholesale trade show for the worldwide quilting, textile, and soft crafts industry. It features more than 1,000 vendor booths in fall and 700 in spring offering quilting supplies, fabrics, decorative crafts, books, patterns, tools, sewing machines, and design software. Market features an extensive education program with Business Seminars, Take & Teach classes, and lectures. Plus features like Schoolhouse Series and Demo Alley, which showcase information and demonstrations on products.
Affiliated Shows

EMBELLISHMENT™
A special exhibition/shopping pavilion in Houston Festival featuring beads, buttons, necklaces, ribbons, art glass, polymer clay, jewelry, decorations, and other ornamentations.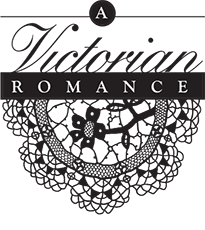 A VICTORIAN ROMANCE™
A special pavilion in Houston Festival that brings back the romance of another era with laces, linens, teacups, antique postcards, jewelry, and more.

THREADS OF SUCCESS™
The standalone conference is for those who are new to the industry or want to break in, held concurrently with the fall Quilt Market. It has seminars, luncheons, special floor access, and a mentorship program.
GREAT EXPECTATIONS CREATIVITY CENTER
In addition to its shows, Quilts, Inc. operates the Great Expectations Creativity Center and the Artist in Residence Program and Studio, both opened in summer 2005, on a large campus in Central Texas. The Center is also home to QuiltCamp®.
THE INTERNATIONAL QUILT FESTIVAL COLLECTION
Quilts, Inc. has a fine collection of antique and contemporary quilts, which has been featured in many articles, as well as in a book, Celebrate Great Quilts!