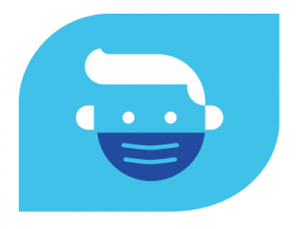 QUILTS, INC. COVID-RELATED SHOW POLICY Updated 8/25/21
As of today, Quilts, Inc. announces that all attendees, exhibitors, faculty, and staff at the International Quilt Festival at the George R. Brown Convention Center in October will be required to wear a face mask or face shield in order to enter and attend the shows. Masks or shields must be worn while on the main show floor area (with the vendors, quilt exhibits, and attractions), in all lecture/classrooms, and the Food Court (except when eating or drinking).
In making this decision, we have carefully weighed and taken into account many factors. They include the guidance and policies of the Centers for Disease Control, city and county health and government authorities, our local business partners, other convention and event organizers, considerable feedback from attendees and exhibitors, and our own internal discussions. We are also cognizant of the current uptick in COVID cases in both the state of Texas and city of Houston.
We believe that this new policy it is warranted to protect the health and well-being of our exhibitors, our teachers, our students, our attendees, our volunteers, and others who help us put on our events, as well as our own staff.
There are still more than two months to go until our shows take place. As information develops and requirements or policies may change, we will post it to the Houston Festival show pages on Quilts.com, and the show's respective Facebook pages.
If the situation warrants it as we draw closer to our shows, we may also add a requirement to show proof of vaccination or a negative COVID test within 72 hours of show entrance.
The past 18 months have been unprecedented for our world, our industry, and our quilting community. But we are truly all in this together, and we strongly feel that this policy will serve as the best protection for everyone.
We are looking forward to putting on our first live events in two years, and welcoming visitors from all over the world to International Quilt Festival.
Karey Bresenhan
President and CEO
Quilts, Inc.