HOUSTON—March 9, 2022—Quilts, Inc., producers of International Quilt Festival and International Quilt Market, announced today that Elizabeth Broussard has been named the new Coordinator of Exhibitor Services.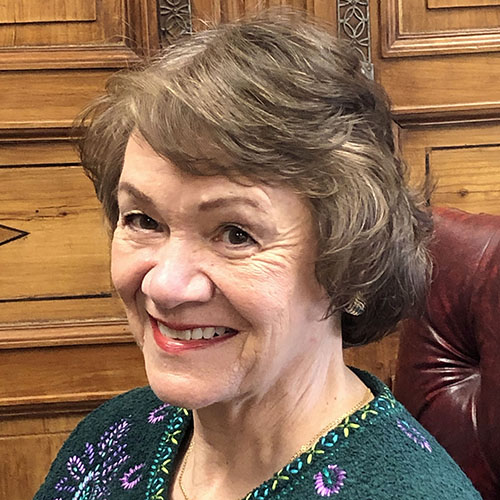 Broussard will be the main point of contact for exhibitors in all editions of Quilt Festival and Quilt Market and process contracts, place booths, handle questions and coordinate exhibitors both on-site at the shows and at the Houston office.
"We are very happy about Elizabeth joining the team full-time. She's got the skill, the knowledge and attention to detail that will only benefit our shows and our exhibitors," says Quilts, Inc. President/CEO Karey Bresenhan.
Broussard is no stranger to the company, as her experience includes several years assisting longtime Director of Exhibitor Services Rose Reyes, who retired last year.
"Having been an International Quilt Festival attendee for decades, it is a privilege to be part of Quilts, Inc., an organization that strives to make each individual walking upon the show floor feel welcomed and important," Broussard says.
"I am eagerly looking forward to meeting and building a supportive relationship with our unique and diverse exhibitors. Helping them be successful is truly a win-win situation that promotes our much-loved quilting industry."
Broussard also has longtime personal experience with the art form as an active quilter, sewist, and fiber artist herself. She has been teaching and lecturing since 1999, has self-published patterns, created mystery quilts, worked as a quilt show juror and judge, and designed quilts for P&B Textiles and Fabri-Quilt. Her related interests include surface design, dyeing, rusting, and upcycling.
Her quilts have been featured in several art galleries and venues in Texas, and in the books Simple Strategies for Block-Swap Quilts and Patchwork-Play Quilts (both by Lynn Roddy Brown), along with Color Play by Joen Wolfrom, as well as Fabric Trends magazine.
Broussard is a native of Cecilia, Louisiana, and obtained a Bachelor of Science degree in Computer Science from the University of Southwestern Louisiana before moving to Houston in 1983. She has held positions as a software engineer and project manager for 25+ years, and even worked at Houston's Great Expectations quilt store, which was founded and owned by Karey Bresenhan.
"I'm ready to get going!" Broussard says, noting that exhibitor contracts for both the upcoming Salt Lake City and Long Beach Quilt Festivals are about to go out. "And I can't wait to meet our exhibitors face-to-face at our shows!"