Open Studios: SUBMISSION INFORMATION

Open Studios™ is a colorful structure on the show floor that houses four individual areas. Each day of the show, four artists work simultaneously (two-hour sessions at a time) in each of the "rooms/studios" (Create, Stitch/Sew, Quilt, and Embellish/Paint) demonstrating their craft.
A complete schedule will be available in the show program and in the area itself. There is no monetary compensation for the time you teach, but it opens you up to other teaching opportunities and gets you on the show floor while the show is open. There is no ticket or admission needed to see Open Studios™ demonstrations.
You are not encouraged to sell from your Open Studios™ session unless you have a helper to handle your sales. If you are planning to have a booth or have your product in a booth, you are encouraged to refer attendees to that booth for further sales and information. You may hand out brochures or business cards if you like. There is a monitor (one of our Education staff) to let you know when to start cleaning and packing your area as your two hours come to a close. She will also help you pack if needed.
In planning your sessions, we ask that you prepare your project in stages, having each stage represented with a sample. Then work through the process quickly, repeating it every 15 or 20 minutes. The audience will be a mix of passersby, followers, tired feet, inquisitive spectators, and captivated customers. Some demonstrations draw large crowds, while some are sparse, but this venue allows up close viewing of your craft. 
There are two walls in each studio to which you can pin samples or use Velcro. There is a table and chair to use as your display, craft, or work area. The lighting is amazing, and we provide electricity as well. There is an iron and ironing surface, scissors, rotary cutter, mat, rulers, and lots of other supplies to use. Two of the studios have sewing machines for your use during your demo. We have paint brushes, stencils, and buckets for water. We are happy to entertain almost any subject, product, process, or project!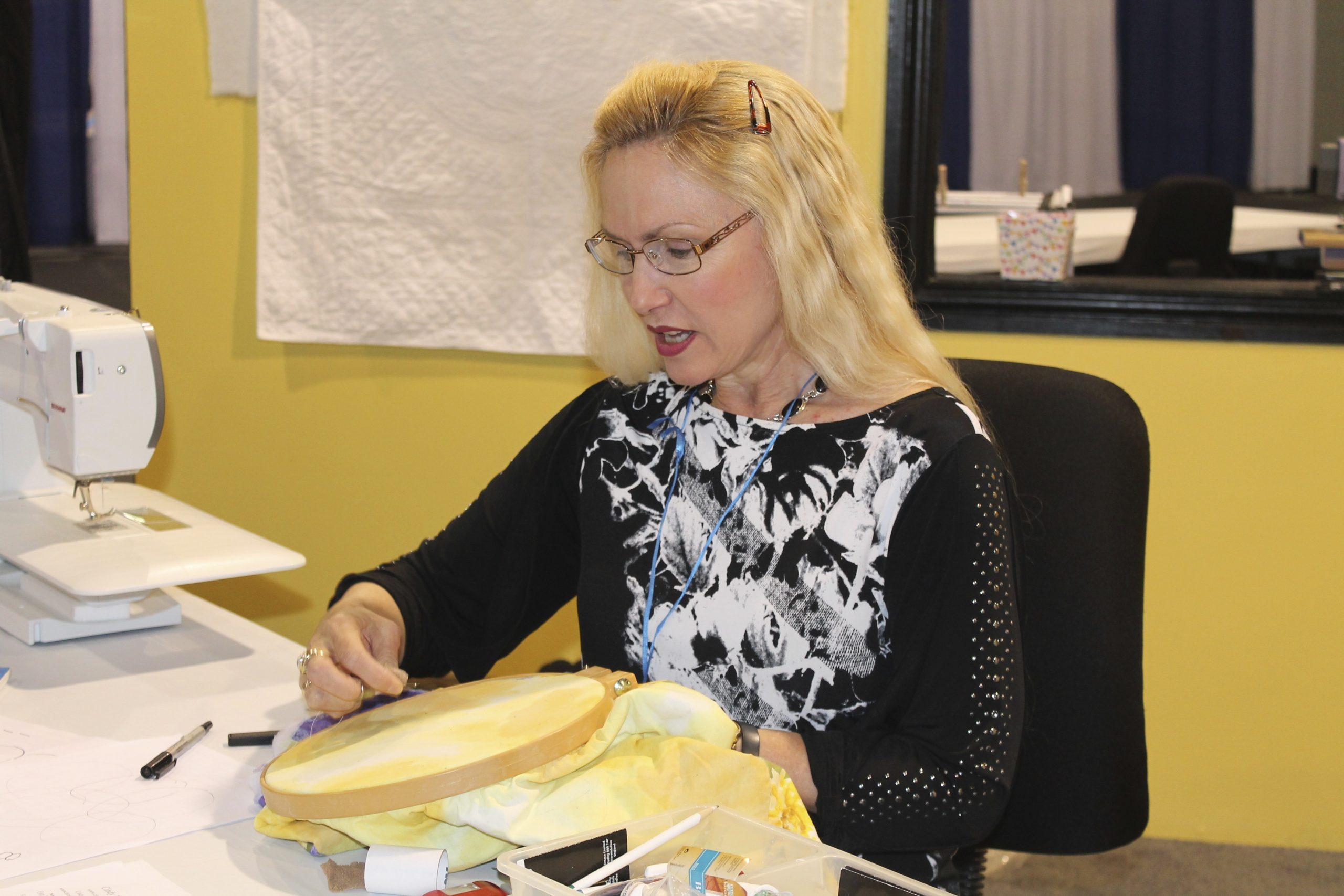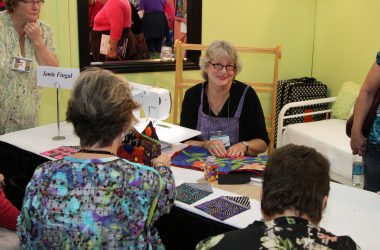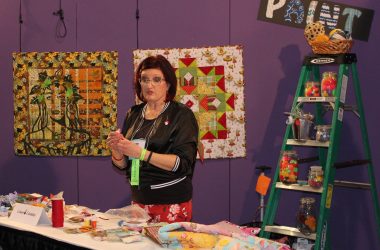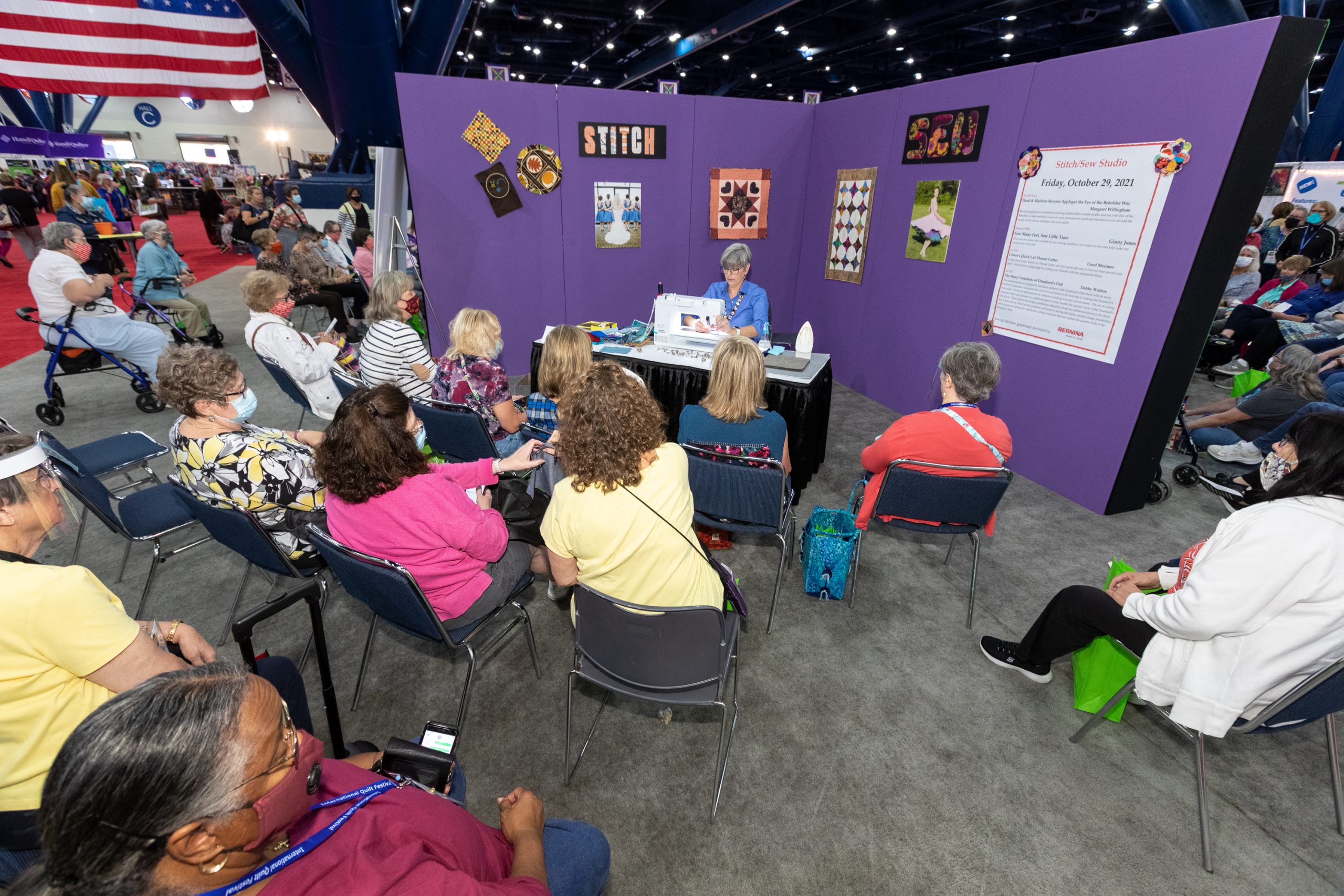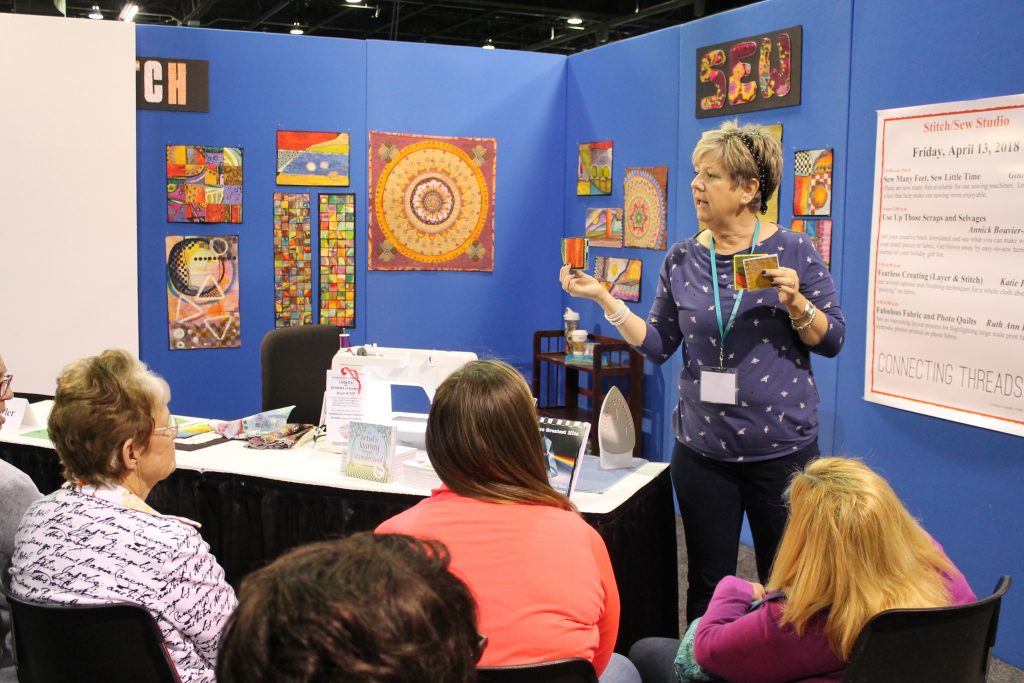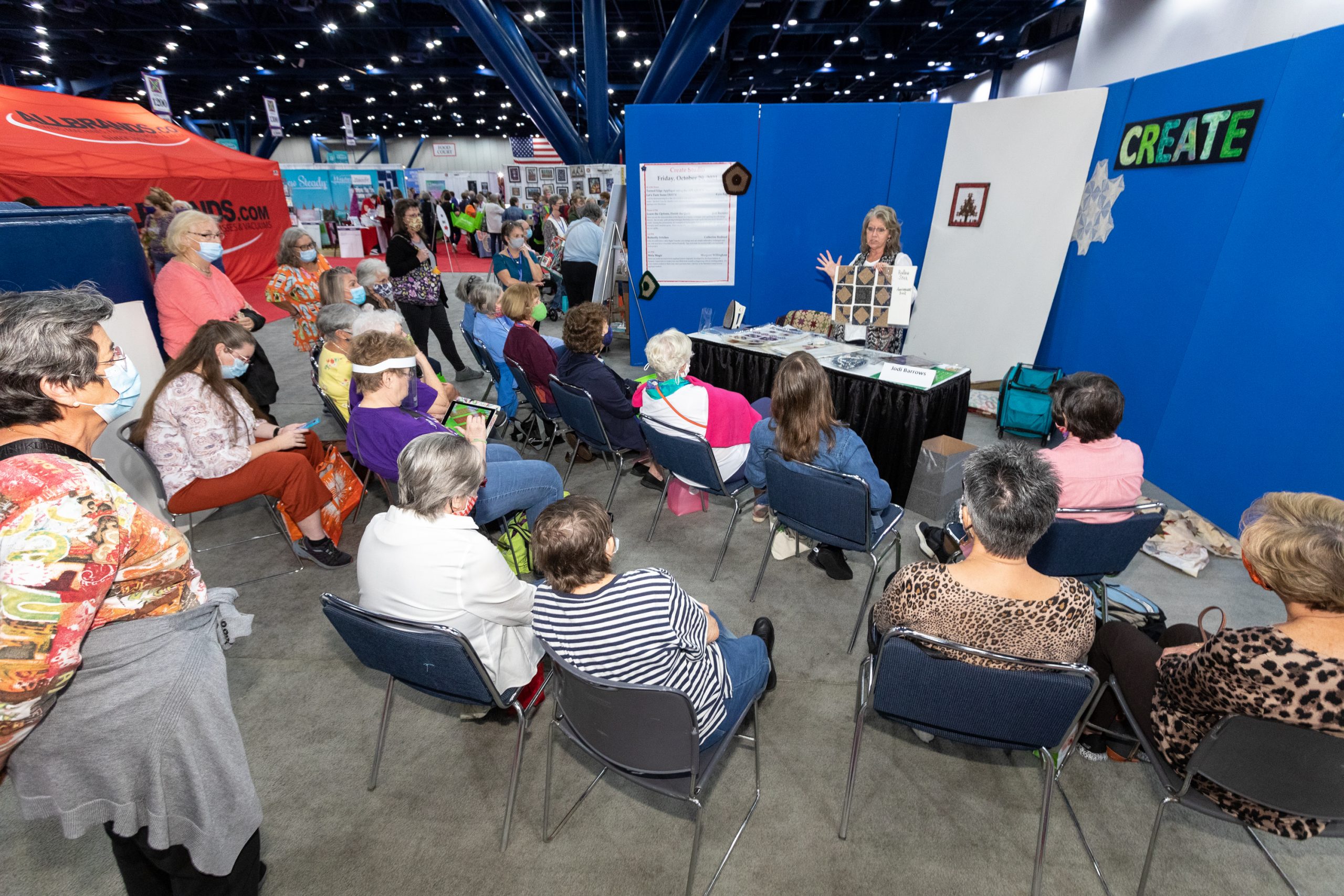 The Many Variations of Drunkard's Path
Scrapping with Unusual Scraps
One Ruler, One Method—Any Triangle Unit in Any Size
How to Quilt Reverse Appliqué to Reveal Its Beauty
Acrylic Dot Mandala Painting on Canvas
Sew Many Feet, Sew Little Time
Create Enchanting Fabric with Washable Tsukineko Inks
Bargello Quilts in Motion
Free-Motion Quilting—Start with a Square
Clover's Quick Cut Thread Cutter
Adding Dimension to Your Reverse Appliqué
Fast and Fabulous—Free-Motion Grid Designs
Look! No Curved Seams Used to Make Those Circles
Baltimore Album Appliqué with Freezer Paper