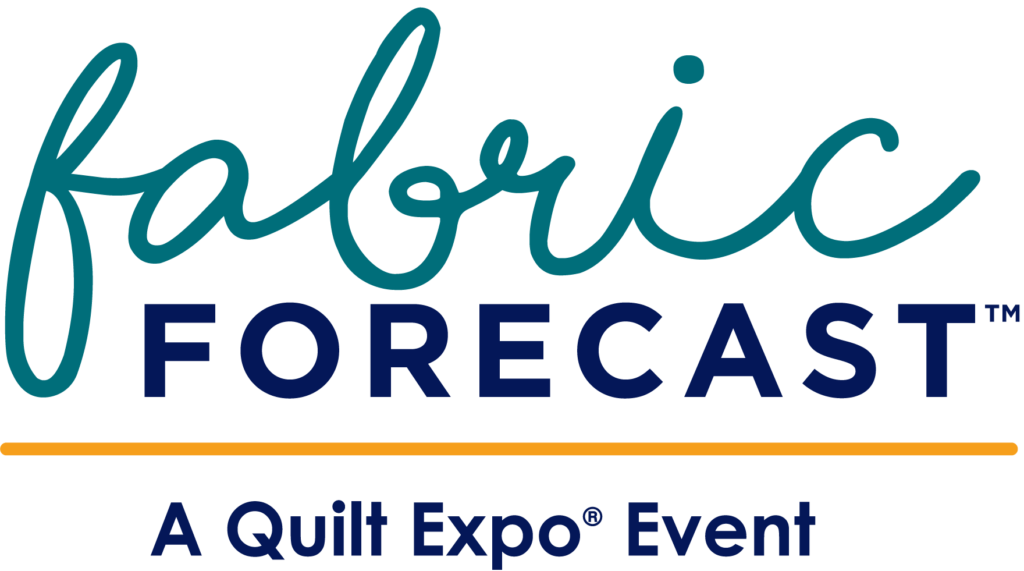 HOUSTON – August 28, 2020 – Quilts, Inc., producers of International Quilt Market and International Quilt Festival, announce the debut of an online event that brings both audiences together: Fabric Forecast™! It will be available beginning October 19 and be accessible until November 9 at www.FabricForecast.com. Virtual tickets for $10 will go on sale beginning next week.
In Fabric Forecast™, fabric manufacturers and designers will preview both their newest and upcoming lines with photos, videos, and other information. Quilt shop owners – both brick-and-mortar and online – can see these products as in a traditional Market, and arrange to place orders with each respective company. Like all of us, shop owners' inboxes are inundated with information, but one-stop shopping at Fabric Forecast™ will be convenient and easy.
Quilters and consumers will be able to get a long-range look at the same fabrics, and then make plans to ask for and purchase it from their regular sources, as in a traditional Quilt Festival. Many may actually get inspiration for their next quilts from seeing the fabrics that could be in their favorite quilt shop.
"Like so many other businesses in our industry, we've had to explore new ways of serving both our wholesale and consumer audiences. Especially since due to COVID-19, we've had to cancel or postpone all four of our planned 2020 shows," says Quilts, Inc. President and CEO Karey Bresenhan. "We hope this new, virtual experience will be a benefit to everyone who loves and uses fabric for their quilts and sewing projects. The pandemic certainly has not stopped the creativity coming from designers and the fabric companies."
However, Fabric Forecast™ is not a substitute for the upcoming planned Virtual Quilt Market and Virtual Quilt Festival, for which dates and details will be announced next month.
"We're excited about this new venture, and we view Fabric Forecast™ as a wonderful aggregator for all that's new and noteworthy in this segment of our industry," Bresenhan adds. "After all, the whole concept of a quilt often begins with the fabric!"