ENROLL FOR CLASSES NOW!
We recommend that you read CLASS INFORMATION and have your choices ready to go before you actually start the enrollment process. Questions on classes? Email Jill Benge at jillb@quilts.com. Questions on the enrollment process? Email enrollment@quilts.com.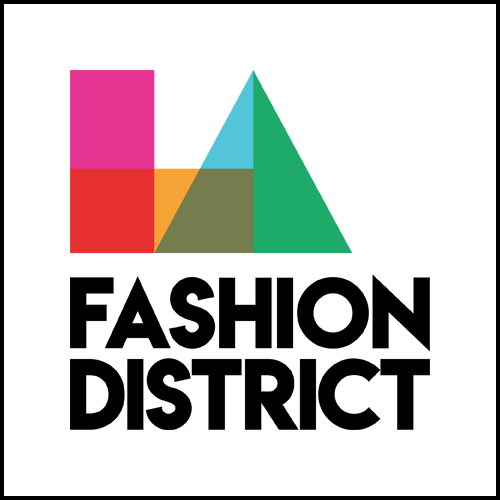 100. LA FASHION DISTRICT TOUR
Joe Vecchiarelli knows the Fashion District from his role as a dresser on TV's Dancing with the Stars. He'll be our guide today as we explore his favorite shops in the Fashion District. Our first stop is the Los Angeles Fashion District www.fashiondistrict.org where you'll have a chance to wander and shop. We'll drop you at Michael Levine's where you will find fabric of all kinds at a discount.  Michael Levine's is located in downtown Los Angeles and carries fabrics at great prices from many well-known manufacturers such as Kaufman, Hoffman, RJR, Kona Bay, Wilmington, South Sea, Riley Blake, Studio E, Elizabeth Studio, and Westminster, just to name a few. From there Joe will take you on a walking tour of the Fashion District to share his favorite places for fabrics and embellishments.  There are shops with beads, ribbons, silks, and just about anything you can think of to incorporate into your next quilt or garment. Travel to the Grand Central Market where we will have lunch (on your own).  The Market is a downtown landmark since 1917 and brings together the cuisines and cultures of Los Angeles. With over 30 eateries to choose from, there is something for everyone. If time allows, walk across the street to see the Bradbury Building.  Built in 1893, it is an architectural landmark in downtown Los Angeles known for its extraordinary sky-lit atrium of walkways, stairs and elevators made with ornate ironwork. After lunch, take a private tour of the Fashion Institute of Design and Merchandising (better known as FIDM). The FIDM Collections currently hold over 15,000 objects of high fashion, covering more than 200 years of history. Then travel to Mood (www.moodfabrics.com). Yes, that Mood! The one you've heard about on Project Runway! This, too, is one of Joe Vecchiarelli's favorite shopping spots. He promises fabric, fabric, and more fabric!