Enroll for Quilt Market Now!
During registration you will be required to upload your business and employee credentials. You can find information about those requirements
HERE
.
Market is a credentialed trade show, and not open to the general public.
Take & Teach mini-classes provide hands-on seminars and demonstrations by representatives of International Quilt Market exhibitors. The focus is on specific techniques and applied use of new products, including learning new skills and marketing ideas. You can take only one mini-class per session. There are no refunds on Take & Teach to keep your cost as low as possible. Any basic, additional, or specific types of supplies needed are listed after each class description.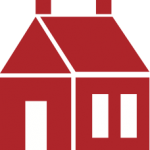 PREMIER SCHOOLHOUSE session
What's in Your Store? Developing Customer Success with ByAnnie
Take a look around your store.  What do you see?  A bunch of products destined to languish in a stash or a pile of UFOs…or a roadmap to customer success and achievement? Successful Businesses are vehicles for education and inspiration. By developing a community of passionate creators and working with partners across their industry, they thrive and grow. Join Annie for a dive into ByAnnie's strategy and mission to promote customer success at all levels – from fabric companies and distributors to local quilt shops and the maker next door. Together we are more than the sum of our parts. Free kit of ByAnnie products to first 500 attendees.