It is with great regret that I must announce that the fall edition of International Quilt Market in Houston, scheduled for October 23-25, must be postponed.
Take & Teach mini-classes provide hands-on seminars and demonstrations by representatives of International Quilt Market exhibitors. The focus is on specific techniques and applied use of new products, including learning new skills and marketing ideas. You can take only one mini-class per session. There are no refunds on Take & Teach to keep your cost as low as possible. Any basic, additional, or specific types of supplies needed are listed after each class description.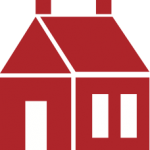 WHAT?
International Quilt Market's popular Schoolhouse Series continues in an exciting, information-filled forum for manufacturers, publishers, and retailers to present new products, techniques, and books to you. Spend an unhurried afternoon the day before Market opens rotating among class offerings.
WHERE?
Schoolhouse schedules are available to everyone two hours before Schoolhouse begins at the Schoolhouse check-in located next to room 340 in the 3rd floor concourse. Check in and wristband are required. Use the app prior to Market or use the printed schedule to outline your session preferences for the day. You will have the option to attend one presentation from a selection of sessions that are presented at the same time, each 15 or 30 minute interval. Sessions are held in individual classrooms.
WHEN?
10:00 AM-6:00 PM Friday, October 22, in Houston.
WHY?
Schoolhouse Series is dedicated to profitability through education. Schoolhouse is your opportunity to gain firsthand knowledge from those who make, design, or write about the products you want to sell. Learn easy-to-present formats for in-shop classes.