There is a required $60 Event Registration Fee for anyone signing up for classes, lectures, and events. This fee includes admission for the entire show including the Private Preview (5-6pm) and Regular Preview (6-9pm) on Wednesday, October 27, a commemorative show pin, and the Q2 show program. Lectures only may be purchased at the door with cash while at the show without paying the event fee.


**PLEASE READ**

ENROLLMENT INFO & INSTRUCTIONS >
ENROLLMENT TIPS INFOGRAPHIC >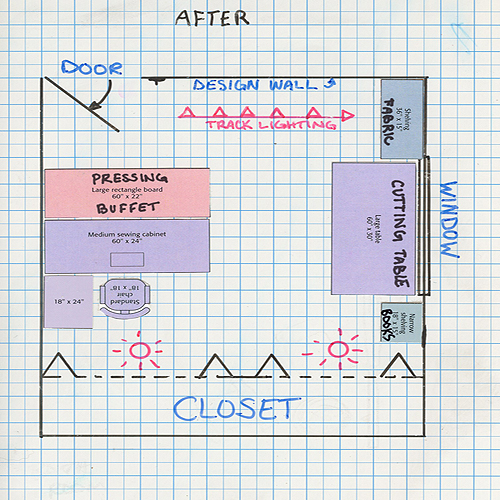 One Hour Quilt Studio Consultations
Consult one-on-one with an ergonomist and quilt studio designer about your specific needs. Walk away with solutions to your ergonomic problems, layout recommendations, furnishing ideas, and organizing solutions tailored to your requirements. Consultations provided in 1-hour increments. Contact Lois Hallock at clearviewdesigns@comcast.net to reserve your appointment. Photographs of quilt studio and room dimensions are helpful but not required. Go to www.clearview-designs.com for more information.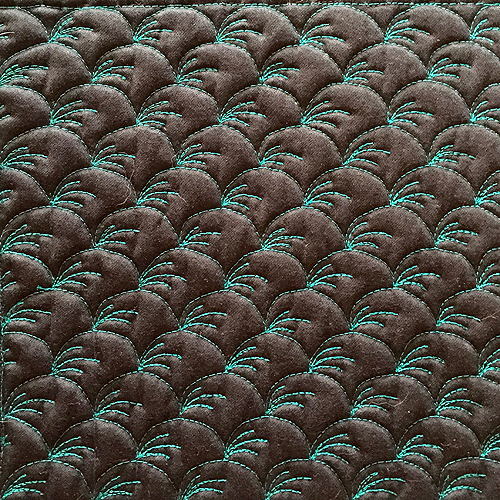 402 Class—Clamshell Extravaganza!
In this free-motion quilting class learn twelve different variations of the classic and beautiful Clamshell design. Not only will Seitz-Krug show you Clamshell varieties and arrangements that you've never dreamed of, she'll also share tips and tricks to make your quilted Clamshell designs beautiful and successful. Be amazed at what you can accomplish with a simple shape! www.quintessentialquilting.com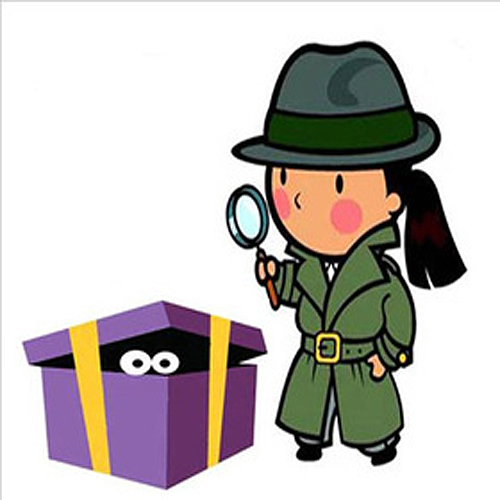 403 Class—Solid Built Mystery One
We all love to make Mystery Quilts—especially when someone else has figured out the math and chosen the pattern and colors! And that's exactly what Yamin has done for Solid Built Mystery One. Using just two solid colors create a striking quilt. The easy-to-follow steps have already been carefully worked out. No need to waste time in class measuring, marking and cutting, pre-cut kits will be waiting when you sit down at your machine! The simplicity of this design makes it a "must" mystery class. At the end of the day, leave with an almost completed project requiring perhaps another block or two and some finishing touches. During class, Yamin will be talking about the latest news from her hometown of Brooklyn, NY, and sharing plenty of humorous anecdotes from her travels as a national quilting teacher (rest assured, all names shall remain anonymous).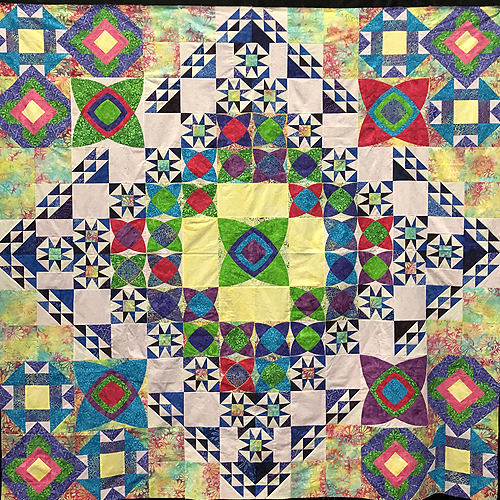 405 Class—Progressive Mystery with Kimberly Einmo
All Day Classes 8:30am-4:30pm
Don't miss the most creative curriculum offered at Festival! Einmo will share her top tips and tricks for precision piecing without foundations while keeping you on track with humor and talent. Enjoy this kitted mystery as is, or combine with complementary projects offered in the other two Progressive Classes (see below). Look forward to Friday's lecture 581 to see the grand reveal of how these three teachers have combined their projects into knock-out quilt tops! Progressive Class—this class may be taken singularly or in conjunction with Karen K. Stone's 322 on Wednesday and/or Charlotte Angotti's 511 on Friday. Enroll for one, two, or all three. Actual project will vary from photo. www.kimberlyeinmo.com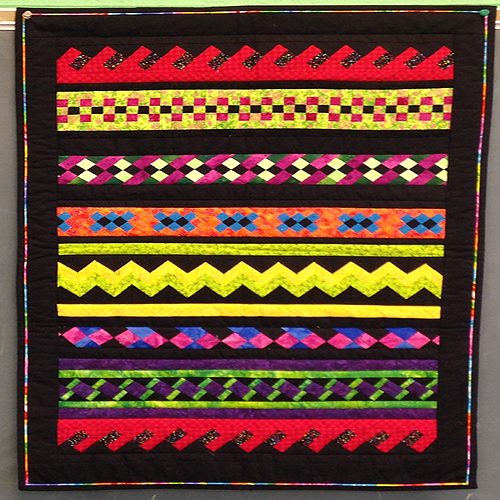 407 Class—Seminole Sampler—Classic Strip Piecing with a Modern (Mini) Twist
All Day Classes 8:30am-4:30pm
Learn this traditional strip-piecing technique while creating a beautiful mini-sampler of Seminole pieced rows. Construct four basic techniques in class, see demos of an additional three techniques, and receive full instructions for all seven techniques. These wonderfully simple techniques continue to be the basis for both modern and traditional precision piecing. www.morningglorydesigns.com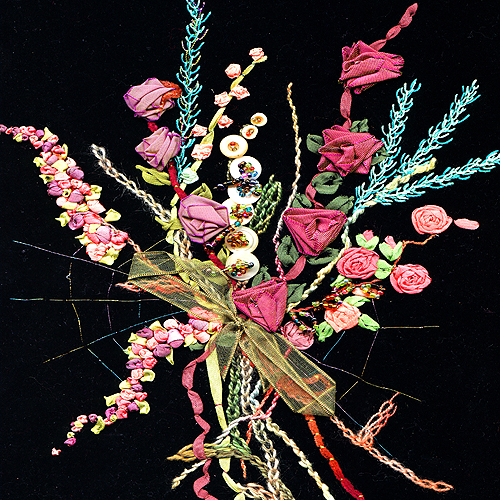 409 Class—All About Floral Embellishments
Create a beautiful floral spray sampler using over fifteen embellishment and embroidery techniques combining silk ribbon embroidery, fabric manipulation, Victorian embroidery, ribbon ruching, beading, and free-form stitching. Think like a painter using background, midground, and foreground sections. The sampler can be framed or used as the center of a Crazy quilt project.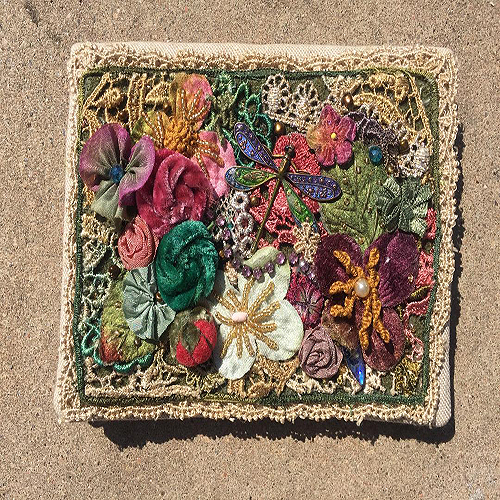 410 Class—Victorian Needlebook
Enjoy a day of handwork creating an heirloom needlebook (pre-sewn 6in x 10in provided). Learn various techniques such as silk Pansy, rolled velvet Rose, folded Rose, velvet Pansy, Cast-On stitch, and some beading. Layer with laces, trims, flowers, etc. and make your own miniature tomato pincushion. Charms not included. May not finish in class.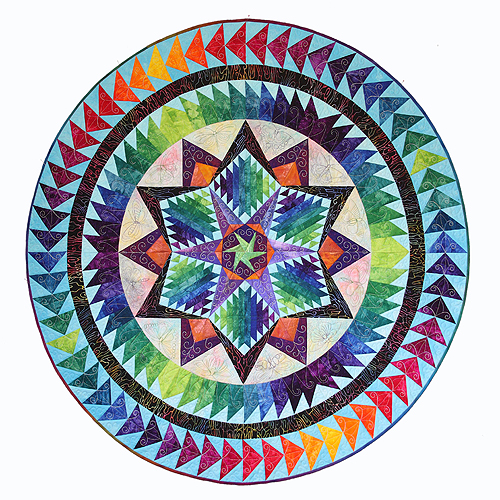 411 Class—What Goes Around Comes Around—Design Your Own Circular Stars
All you need is a ruler and compass to create your own original star design—even if you hate math! A comprehensive how-to workbook and a foundation piecing demonstration provide all you need for six and eight-point designs. No sewing and no UFO to take home! AQM, Oct. 2019, May 2019, June 2018, March 2017, January 2017; National Quilt Museum—"New Quilts from Old Favorites," 2018; Collection of the National Quilt Museum, 2018; www.gailgarber.com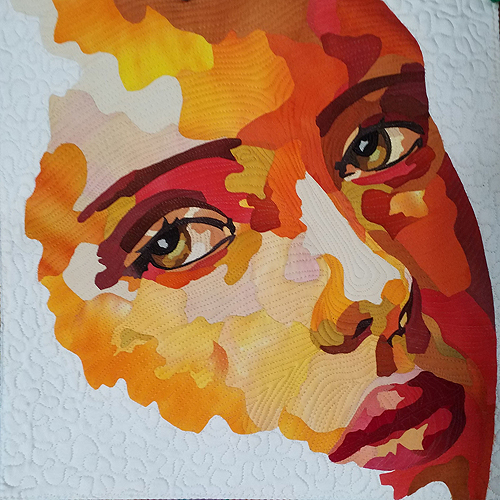 Interpret and transform a photo of a black and white face into a beautiful, colorful, and Contemporary quilt. Learn how to apply color and value to give the feeling of depth and texture. www.marinalandi.com.br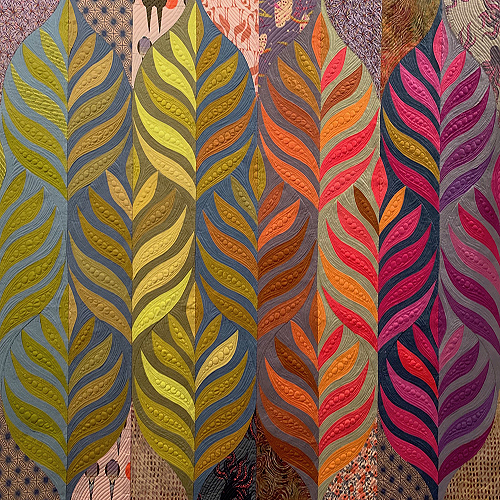 413 Class—Innovative Appliqué—Ogee Lotus
Enjoy this glorious design using Stone's unique method of construction. Complete a glue-basted block, and leave ready to machine stitch at home and complete your interpretation of the quilt.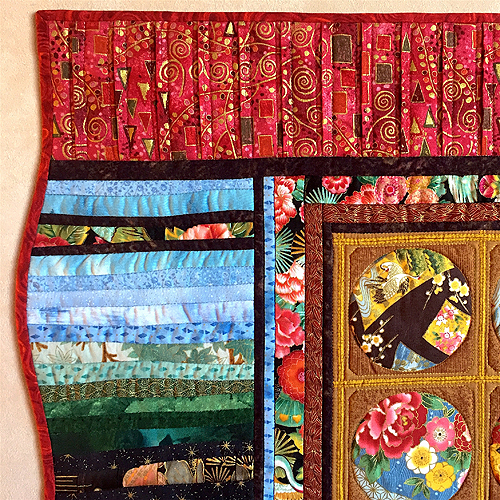 415 Class—Spice Up Your Borders
All Day Classes 9:30am-5:30pm
Learn two methods for making beautiful borders. Create even, perfect tucks with no measuring or marking, a technique that can add detail to any quilt design. And combine multiple coordinated fabrics into a rich wash of color with curvy, skinny piecing—a fun variation on a traditional piano key look. www.karenfisherartquilts.com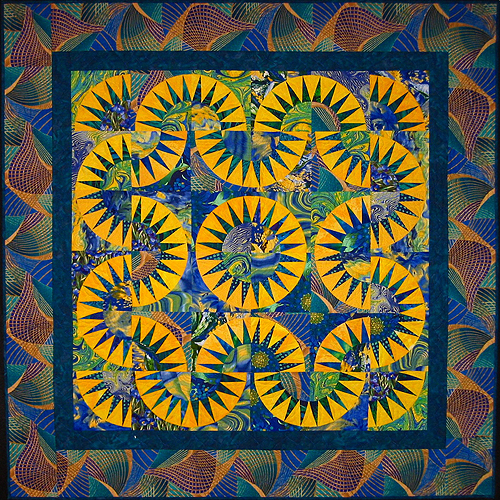 416 Class—New York Beauty in a New York Minute
All Day Classes 9:30am-5:30pm
Piece multiple blocks at a time using Quick-Strip Paper Piecing, an assembly-line strip method of foundation piecing. Hate sewing curved seams? Alternative methods for achieving perfect curved seams will be presented. www.peggymartinquilts.com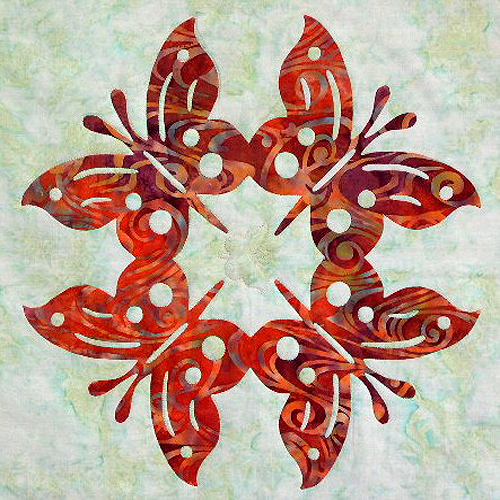 417 Class—Hand Needleturn Appliqué 101
All Day Classes 9:30am-5:30pm
Create a miniature version of a Tahitian quilt. Learn the five elements of needleturn appliqué—no spray starch, pinning, or ironing, and completely portable. Learn the principles of fabric and how it moves so the appliqué learns to work with the fabric to create beautiful points and curves rather than fight it.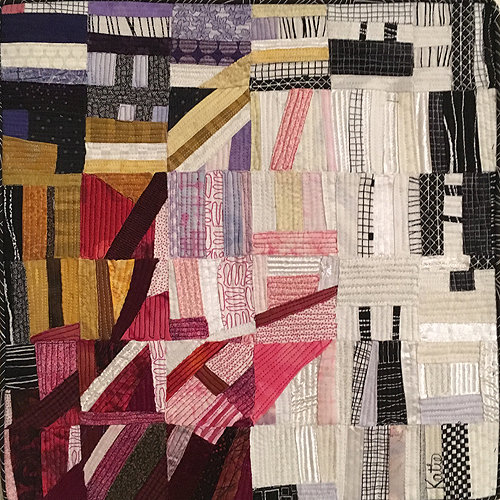 418 Class—Jumpstarting Your Creativity—Grid Work
All Day Classes 9:30am-5:30pm
A wonderful one-day of an optional four-day long course on creativity—take as many as you desire. This day will be about abstracting a photograph using the grid method—similar but very different from Pasquini Masopust's Artful Log Cabin class. A grid will be placed over the inspirational photograph then each square of the grid will be pieced to show the colors and the movement within each grid square. See related classes at 129 on Monday, 227 on Tuesday, and 324 on Wednesday.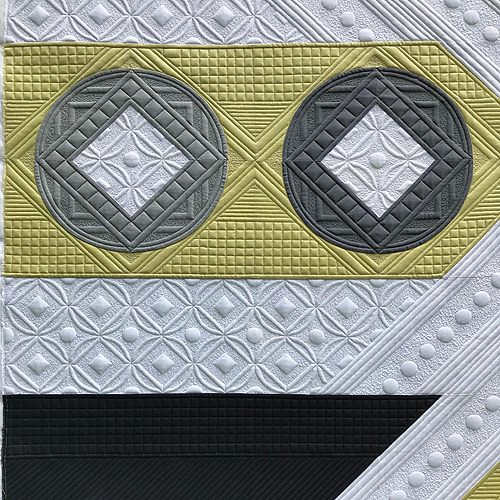 420 Class—Rulerwork Elevated—Longarm Hands-On
Morning Longarm Class 8am-12pm
Take your ruler work to the next level and realize how attainable complicated looking designs can be! Often, they really are not difficult to stitch—it's more about having patience, spending the time, and learning to stitch with precision. Students must be proficient and comfortable stitching with rulers and templates. One person per machine—space is limited.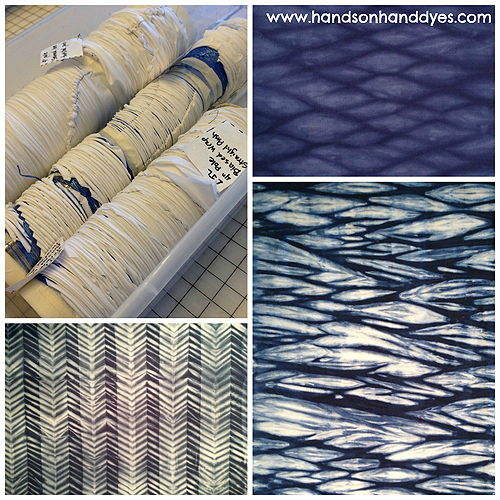 421 Class—Pole Dancing—Arashi Shibori
Learn to twist, wrap, and slide the fabric on the pole to create these wonderful organic patterns. Translating to "storm," Arashi will result in water, waves, trees, and lightning. Explore many different ways to get the fabric onto the pole, then dye the fabric with fiber reactive dye.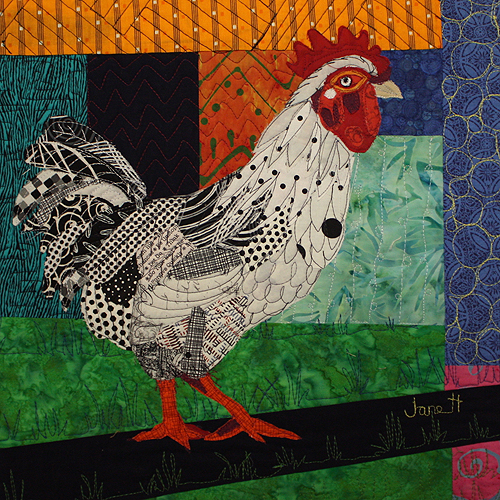 424 Class—Rocking Roosters Fabric Collage
Discover Haworth's raw-edge fabric collage technique as you put together a unique rooster or chicken pattern. Just trace, layer, cut, and glue your fabrics.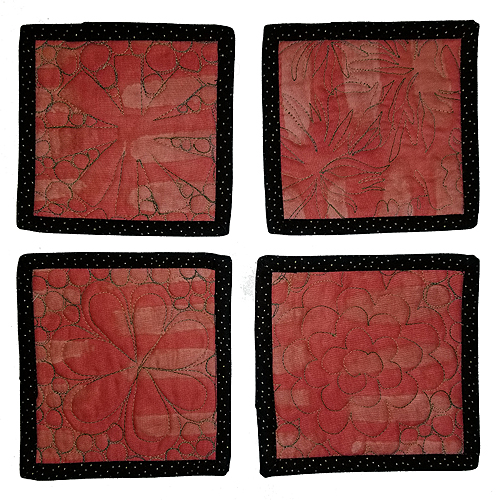 425 Class—Intro 1 to Free-Motion Mastery in a Month (Lines, Curves & Circles)
RaNae Merrill, Free-Motion Mastery in a Month/RaNae Merrill Quilt Design
Jump start your free-motion quilting with this introduction to the Free-Motion Mastery in a Month process. Learn how to set up your sewing machine and find your perfect quilting speed. Then, Merrill's unique teaching system and specialized tools will guide you step-by-step through simple exercises that will get you quilting three basic shapes—lines, curves and circles—that can build a multitude of designs. Go home with a practice plan to continue building your skills and best of all, leave class saying "I can DO this!" www.freemotionmasteryinamonth.com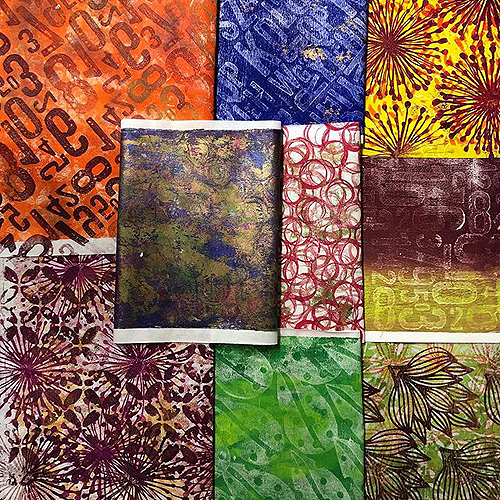 427 Class—Painting Fabric Using Gel Press Techniques
Design and create your own fabric, something that no one else has! Use paints, stencils, and tools for monoprinting designs to use in your Traditional or Art quilts. These fabrics are a fabulous addition to any quilter's stash—ready to be used the day you paint them and totally permanent on fabric. No extra tools needed.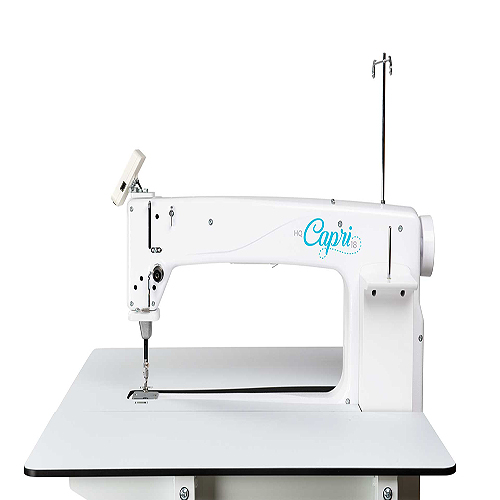 428 Class—What to Look for in a Stationary Sit-Down Longarm—HQ Capri Hands-On
Frustrated with cramming your quilt into the small throat of your domestic machine? Thinking about upsizing to a stationary/sit-down longarm? Taylor has been quilting on these machines for more than a decade and will introduce you to all the exciting, easy features of the HQ Capri by Handi Quilter. www.davidtaylorquilts.com