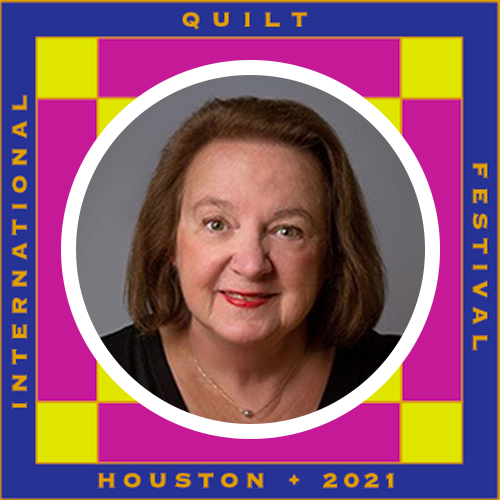 360 Lecture—Quilt Restoration and Repair
Have you been agonizing over the condition of your quilts or are you worried about those inherited family heirloom quilts that need repair? Yamin's new lecture will answer your concerns. She will be providing tips for repair, cleaning, and storing antique quilts, and show several quilts from her own personal treasured collection. Bring pencil and paper and your camera to capture the discussion. There will be time for questions and answers.***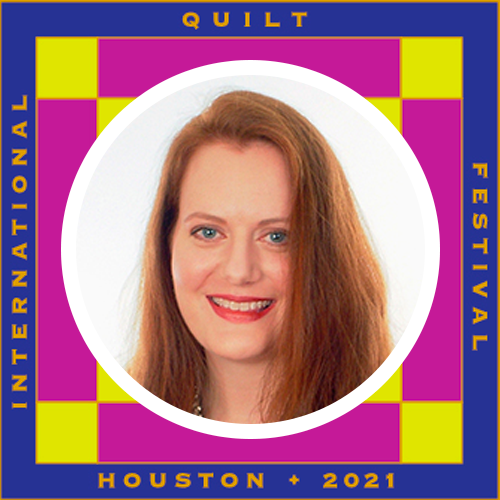 361 Lecture—Serger Stitch Savvy
Morning Lecture 11am-12pm
Make the most of your serger! Did you know a 4-thread serger can create up to eighteen different stitches—plus variations on those stitches? Learn which serger stitches work best for a variety of applications—both practical and decorative for seams, seam finishes, and hems.*** www.katrinawalker.com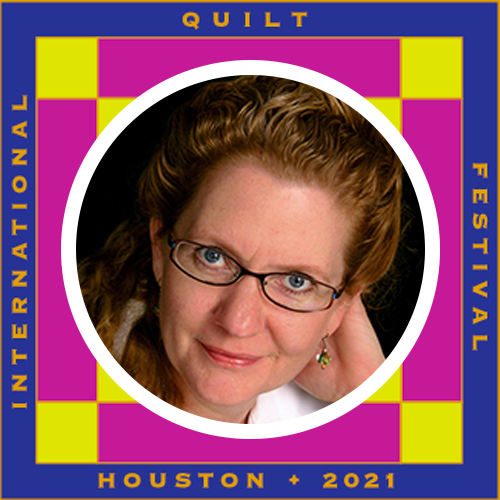 362 Lecture—Picture This! How to Create Pictorial Art Quilts
Afternoon Lecture 1pm-2pm
Don't have a photo of your own to create a photo realistic quilt? Crites shares her absolute best secrets for creating art quilts—how to find and combine images, how to resize them so they all work together, plus "cheater" ways to redraw and refine your design to create your own original pattern.*** www.laurettacrites.com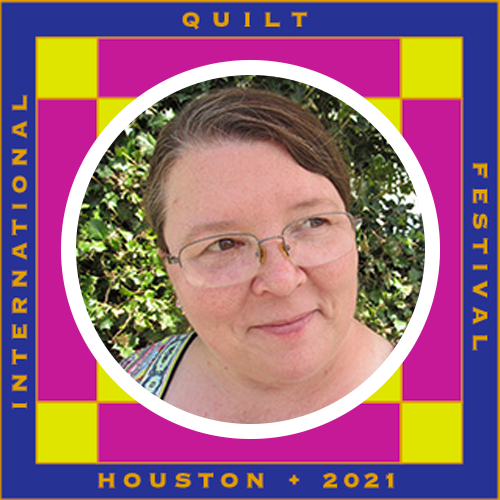 364 Lecture—Needles, Thread, & Tension, Oh My!
Afternoon Lecture 3pm-4pm
When the needle and thread pairing is matched well with the tension, something magical happens when machine quilting. Lucas shares her experiences sitting at her home sewing machine, demonstrating how to change tension, and how some things look like tension troubles when they're really speed troubles.***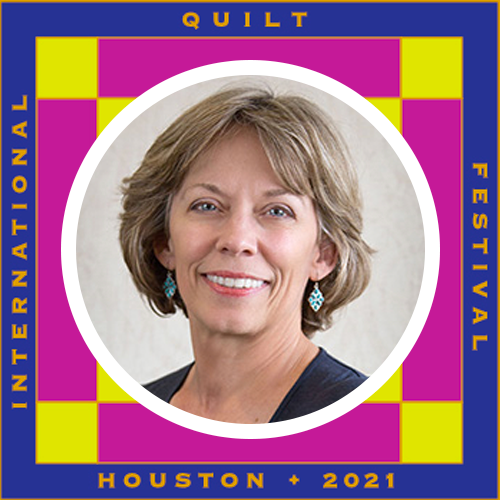 365 Lecture—The Beauty of the Imperfect
Afternoon Lecture 4pm-5pm
The imperfect is beautiful! Lyon will share inspiring and encouraging examples of her work, as well as the work of others, that are beautiful in their imperfection. She will talk about her journey to imperfection and share a trunk show of her award-winning quilts and wearables. Enjoy some imperfection!***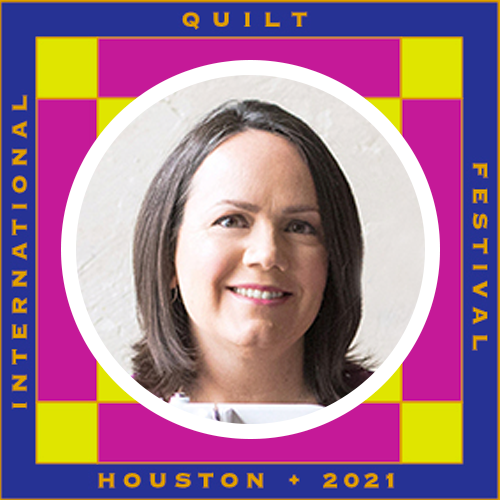 447 Lecture—How Do I Quilt It?
Learn the secrets for domestic machine quilting success! These include adequate basting, choosing threads, how to divide and conquer each task, and how to create rich amazing texture on your quilts. Hear the importance of making a quilting plan and navigating around your quilt with the fewest stops and starts.*** www.christaquilts.com/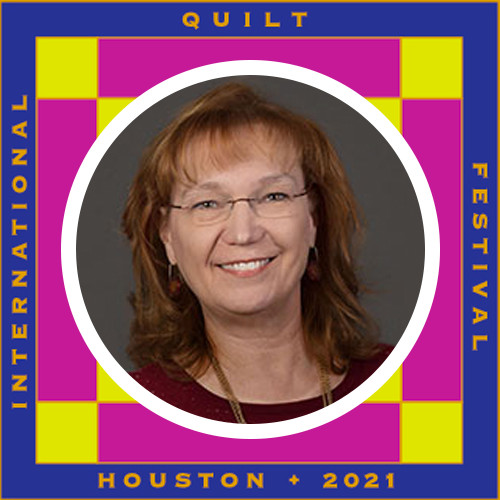 448 Lecture—Secrets from the Judge's Chambers
Morning Lecture 10am-11am
Have you ever attended a quilt show, and been mystified why one quilt won a ribbon, while an equally wonderful quilt did not? What are the qualifications for first, second, and third place? What are the special awards? What is the process of evaluating and judging quilts? These questions, and more, will be answered when Beltz reveals the secrets from the judging room. (Actually, there are no secrets.)*** www.kathiebeltz.com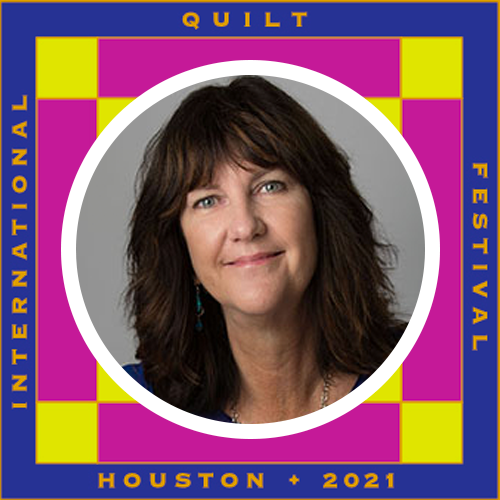 449 Lecture—Sacred Threads
Morning Lecture 11am-12pm
Learn about this special biennial exhibition, founded by Vikki Pignatelli, to give quilt artists and visitors an experience to share sacred stories. Touching on subjects of healing, grief, peace, inspiration, joy, and spirituality, artists share their most poignant life's journeys through their art.*** www.ellisquilts.com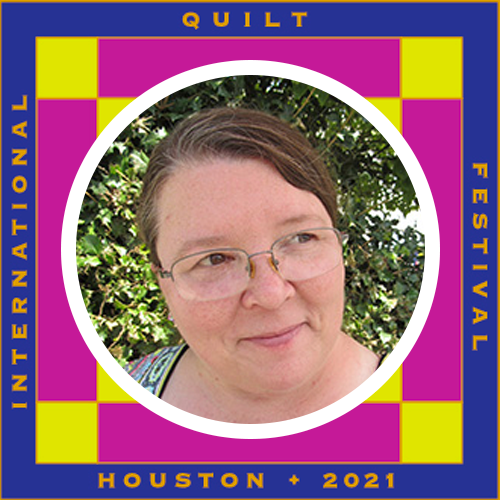 450 Lecture—Color, Thread, & Free-Motion Quilting-Thread
Afternoon Lecture 12pm-1pm
Add a little something to your quilts by simply changing the thread weight or color. Lucas shares the quilt, When Alex & Jinny Met in NY, Beauty Happened and samples to touch. This is inspired by her book published by C&T Publishing.***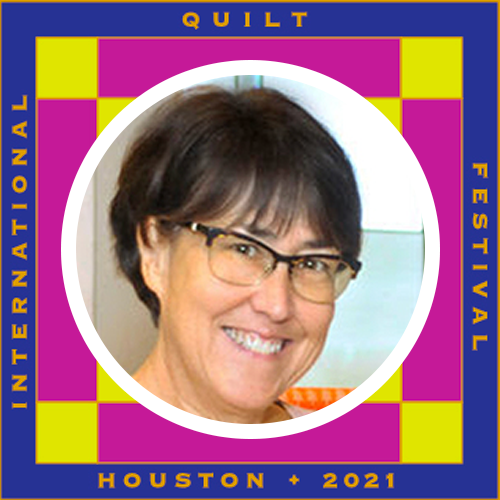 451 Lecture—The Incredible Treasure Box Block
Afternoon Lecture 1pm-2pm
Discover how to make quilts simply and quickly with this stack and cut method. It's particularly good for scrap quilting. Learn how to use the color wheel to do various methods of choosing your fabrics and scraps and all of the many ways to lay out this one amazing block. Make dozens of layouts with just this one block. ***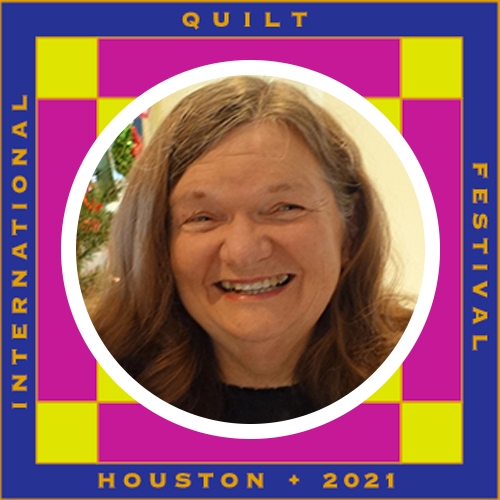 458 Lecture—Hexagons—Six Sides, One Angle, and Oh So Many Possibilities
Afternoon Lecture 3pm-4pm
Hexagons are popular for both Traditional and Contemporary quilts. The unique six-sided geometry makes hexagons particularly versatile! Arrange hexagons in interesting patterns or create them from triangles and diamonds. Learn easy techniques for quiltmaking with hexagons and be inspired by hexagon projects that incorporate diverse techniques, including piecing, quilting, fussy cutting, and embroidery.*** www.carolquilts.com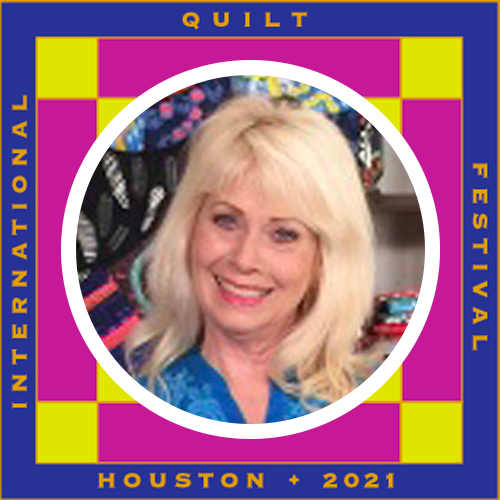 459 Lecture—Cre-a-tiv-i-ty - and Has Someone Stolen Yours?
Afternoon Lecture 4pm-5pm
Being known for her artwork in both oils and fabrics, Impey often hears quilters tell her that they can't make this or that because they're not that creative. She knows that we all are creative and love to make new things. Unfortunately, somewhere in their lives "someone" told them they didn't stack up, and maybe...that art wasn't their thing. Or someone simply made fun of something they tried. Impey will show how to "get it back!" by sharing new ways to be more successful using new tools you haven't even thought of that will make you more successful than hundreds of other well-known art quilters.*** www.sewjean.com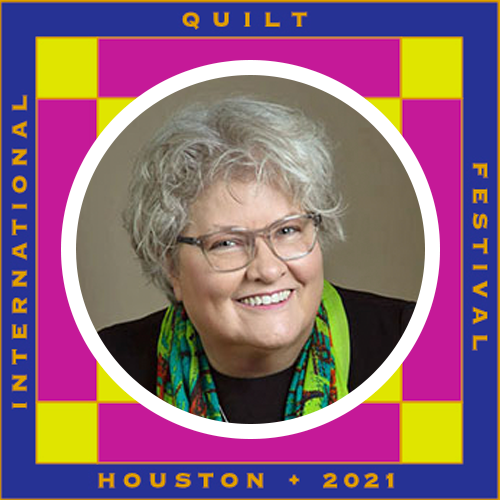 482 Lecture—What Did You Learn Last Year?
A look back at the year away from friends, gatherings and how she found her stash. Join Angotti as we view some quilts, sit with friends, have some laughs...just like the good old days. **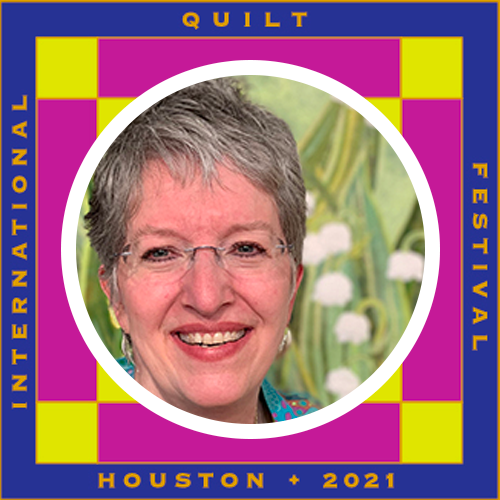 483 Lecture—How Did She Do That?
A digital trunk show supplemented with a few "live" quilts and a conversation with Smith about how she made various quilts, including techniques, materials, moving from idea to cloth, and what she would definitely not do again! The quilts show how Smith works, from initial concept to design, construction, quilting, and finishing. They illustrate her collage technique using pre-fused fabrics to create realistic imagery, both portraits and landscapes, and then bring the quilt to life with intense free-motion stitching. Smith loves questions about what and how, so please ask during the lecture!*** www.sarahannsmith.com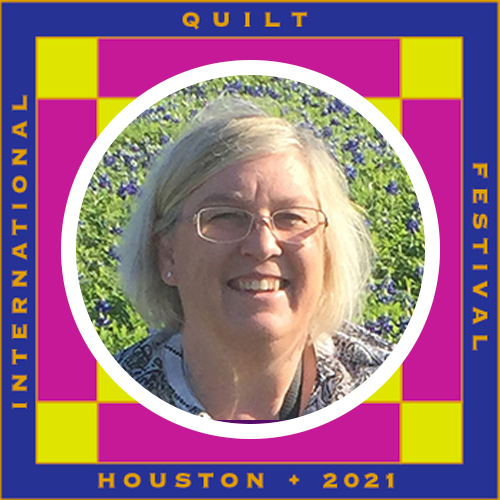 552 Lecture—Cool Featherweight Gadgets and Gizmos
Morning Lecture 10am-11am
Featherweight sewing machines are an engineering marvel and continue to be the go-to machine for quilters and sewists to this day. Innovative tools continue to be invented that when married to these machines, raise the bar on utilizing your featherweight to its fullest. Learn which tools work and how to use these tools efficiently to increase your featherweight sewing enjoyment. Learn how to care for your machine so that it gives back for many years to come.***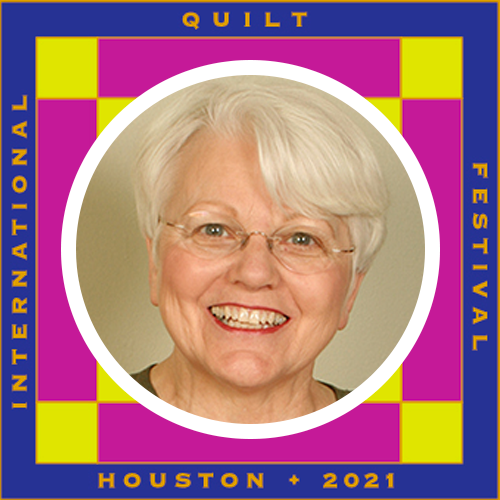 553 Lecture—The Quilt Made Me Buy It!
Morning Lecture 11am-12pm
If you love antique quilts, you will enjoy getting a glimpse of Richard and Marti Michell's collection. Sit back, enjoy the slide show, chuckle at the stories, including some about the quilts "that got away." See a few of the quilts "in the cloth."***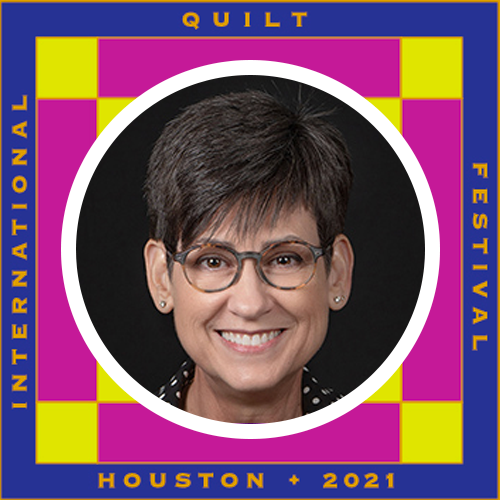 554 Lecture—Quarantine Quilts and Other Silver Linings
Afternoon Lecture 12pm-1pm
Quilters have a long history of responding to life-changing events by making quilts. With time on our hands and emotions to process, many of us made quilts during our Covid isolation. In this presentation, Zacheis will share quilts related to the pandemic along with the artist's stories and their silver linings.*** www.moonlightingquilts.com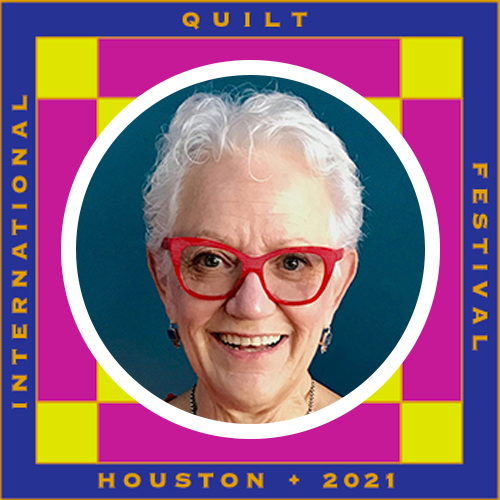 556 Lecture—Inspiration to Creation—Hand Stitch in Texas
Afternoon Lecture 2pm-3pm
The common theme between eleven award-winning artists (Jane Dunnewold, Pam Studstill, Mary Ruth Smith, and others) is hand-stitch, yet each artist utilizes the needle differently as they follow their own unique creative/artistic process. Garner insight into these artists from inspiration to their final creations...their motivations, work habits, and studio practices.***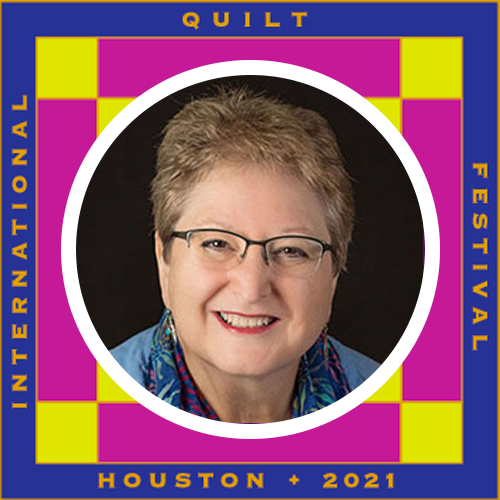 557 Lecture—Runner Up—From Bureau Cloth to Fabulous Artworks—The Humble Table Runner
Afternoon Lecture 3pm-4pm
How did small quilts made just for the table evolve from table cover to art form? Hanson's love of table runners motivated her to design a table runner version of almost every quilt she designs. This trunk show shares a selection of some of her old favorites, and a few new exciting revelations.*** www.morningglorydesigns.com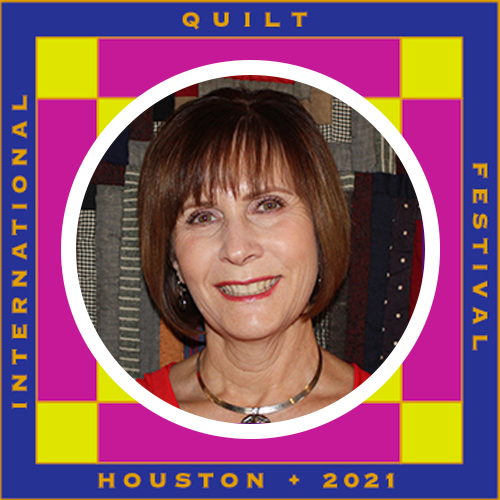 558 Lecture—Frankenquilt?
Afternoon Lecture 4pm-5pm
Are you looking for inspiration or instruction for those antique or orphan quilt blocks? Are you worried about using really old blocks? Relax, break the mold , and learn how to "build" your Frankenquilt!*** www.lequilts.com