There is a required $60 Event Registration Fee for anyone signing up for classes, lectures, and events. This fee includes admission for the entire show including the Private Preview (5-6pm) and Regular Preview (6-9pm) on Wednesday, October 27, a commemorative show pin, and the Q2 show program. Lectures only may be purchased at the door with cash while at the show without paying the event fee.


**PLEASE READ**

ENROLLMENT INFO & INSTRUCTIONS >
ENROLLMENT TIPS INFOGRAPHIC >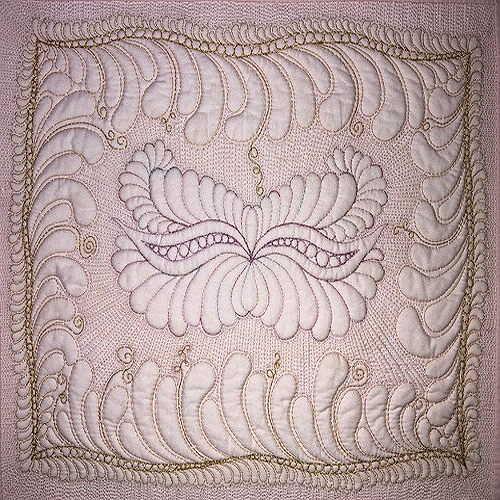 701 Class—Beginning Feathers
Feathers are GORGEOUS!!! They add such elegance to your quilt!  If you're frustrated or have never tried them and want to...this is the class for you! Start at the beginning and learn all the elements for feathers.  Several different types of feathers will be taught and you'll understand how to make them. You'll be making feathers by the end of this class! www.ninaquilts.com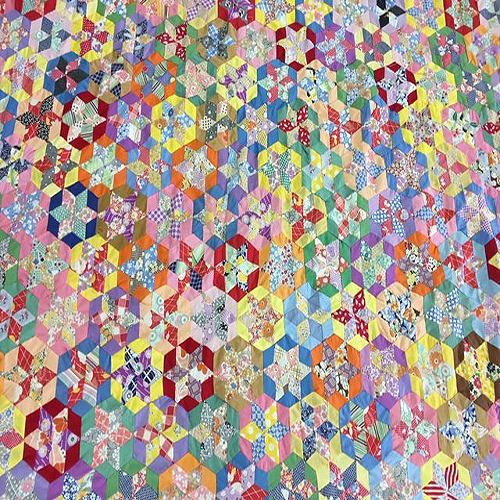 702 Class—Aunt Grace, Where Are You?
Do you love 1920's and 1930's prints and coordinated solids? Then you won't want to miss this class. Based on an antique quilt top, these pre-cut kits bring back the memories of that era. Hand stitch these blocks and learn all of the tips for perfect seams and points. Even if you didn't have an Aunt Grace, or Aunt Martha as Yamin did, enjoy piecing this block.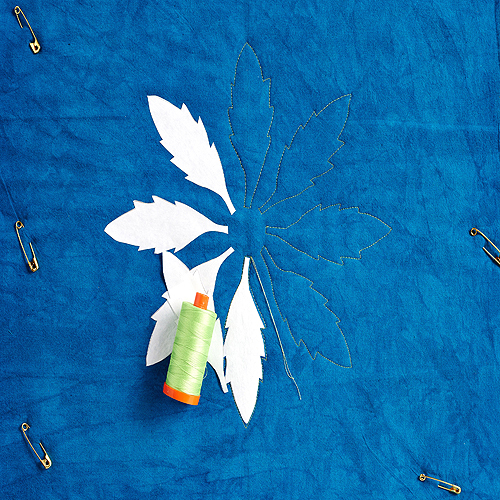 703 Class—Mark the Design and Follow the Line
If you can mark the design, you can quilt it! Learn three simple and effective ways to mark your free-motion designs before you quilt. Start with printed quilting designs and get tips to help you transfer them to your quilt. These techniques are especially useful for those who need to practice control in free-motion work. www.moonlightingquilts.com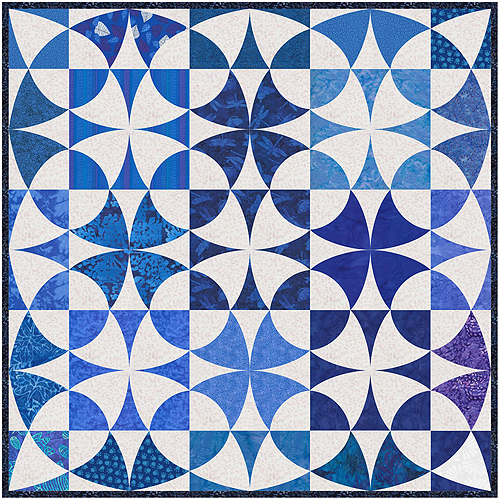 705 Class—Winding Ways Table Mat—Die-Cut Curves Without Pins
Morning Classes 8:30am-11:30am
Learn to piece these fabulous curves using an easy and precise no-pin technique. Pre-cut kits get you right to the sewing so you can complete your project in class. If you thought you could not do curves, this workshop will change your mind while you create a great table mat project! www.morningglorydesigns.com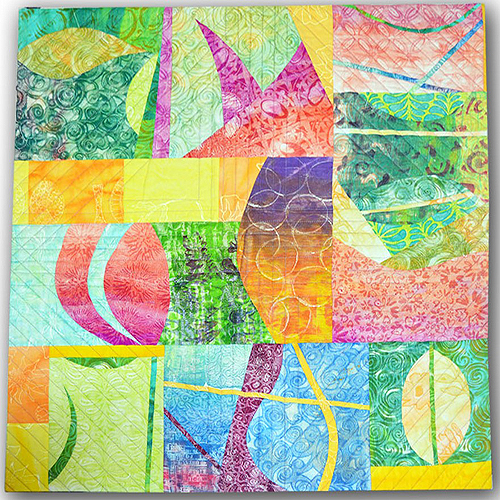 706 Class—Improvisational Piecing
Morning Classes 8:30am-11:30am
Work without a pattern. Work without a scant ¼in seam allowance. Work without straight lines. Create and cut as you go. Take the plunge to piece curves without pins and create blocks like no one else has ever made before—this will all be your artwork!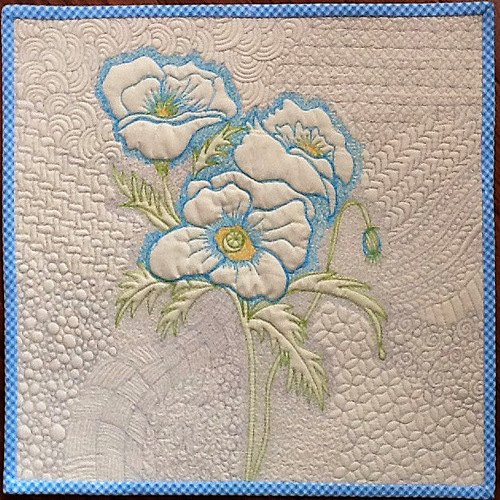 707 Class—Filler Finesse—HQ Capri Hands-On
Explore free-motion quilting and micro fill designs on the HQ Capri stationary longarm machine with this fun and interesting class. Create a small piece featuring a floral motif that is surrounded by lovely micro quilting designs. Learn all the tips and tricks for quilting small and making your designs pop!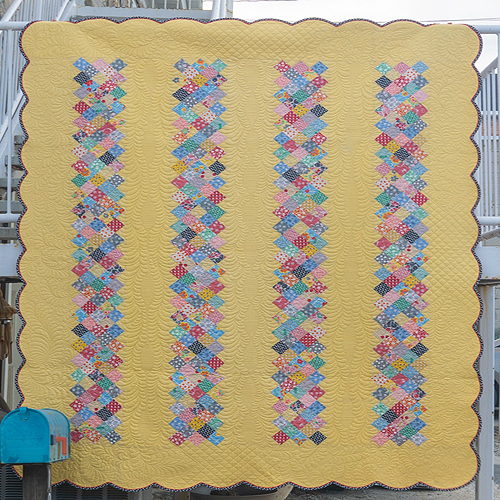 708 Class—Granny's Scrappy Squares
The perfect scrap buster! Make a traditional quilt with non-traditional piecing! Complete this 60in x 70in (before borders) scrappy quilt with no strip piecing! Amazing 2in finished squares. Enjoy perfect corners and stable, flat blocks every time using Tensisters Easy Piecing Grid foundation to make your heirloom.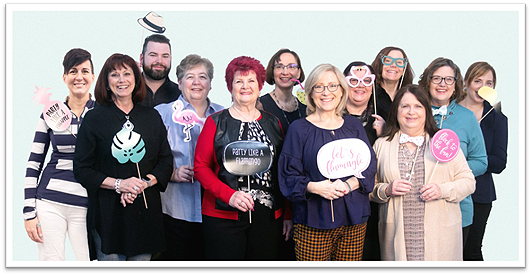 709 Class–CREATIVE SOUL MACHINE EMBROIDERY FOR NEW AND EXPERIENCED EMBROIDERERS
Create two machine embroidery projects. While learning new techniques, your stabilizer and embroidery questions will be answered. Whatever your skill level, learn something new and have fun in this class! A certified OESD educator will guide you through the two hands-on projects in this informative class. Plus, learn valuable embroidery tips and techniques to make your projects more successful and less stressful! With a dash of fun, and a world of knowledge, OESD educators will inspire your creativity. www.oesd.com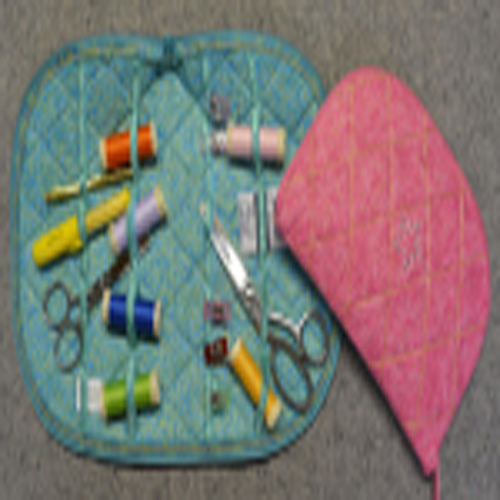 710 Class—Serger Sewing Caddy
Morning Classes 9:30am-12:30pm
Use a serger to create this handy caddy for packing sewing supplies for class. It would also make a great first aid kit for the car, can hold small toys, make-up, or makes a great gift for a sewing buddy too! Techniques to be covered include covered elastic, zipper insertion, and Chain stitch quilting. www.pamdamour.com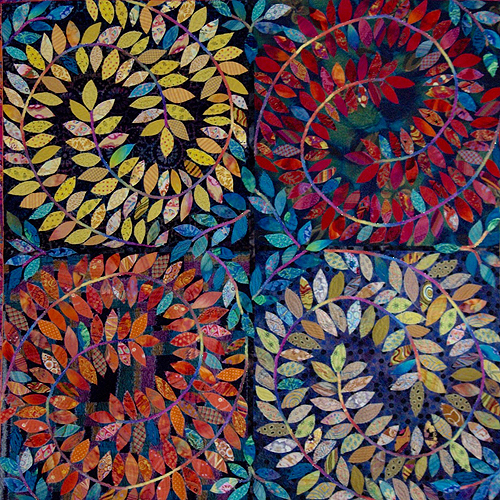 712 Class—Free-Motion Raw-Edge Appliqué
Morning Classes 9:30am-12:30pm
A leafy gala of fabric, color, guided free-cutting, improvisation, and free-motion stitching—a great first experience for those new to free-motion machine quilting! Fun, fun, fun, and most everyone finishes their little quilt (a small version of pictured).