There is a required $60 Event Registration Fee for anyone signing up for classes, lectures, and events. This fee includes admission for the entire show including the Private Preview (5-6pm) and Regular Preview (6-9pm) on Wednesday, October 27, a commemorative show pin, and the Q2 show program. Lectures only may be purchased at the door with cash while at the show without paying the event fee.


**PLEASE READ**

ENROLLMENT INFO & INSTRUCTIONS >
ENROLLMENT TIPS INFOGRAPHIC >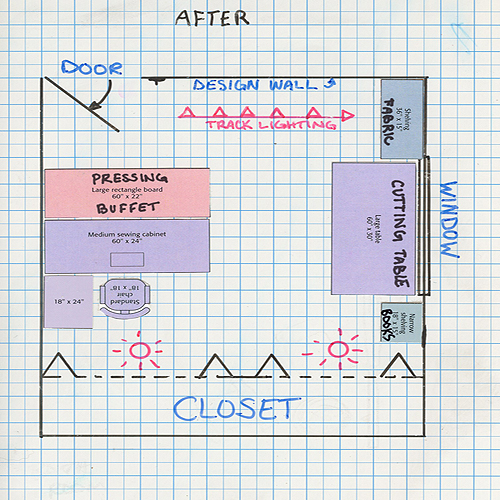 One Hour Quilt Studio Consultations
Consult one-on-one with an ergonomist and quilt studio designer about your specific needs. Walk away with solutions to your ergonomic problems, layout recommendations, furnishing ideas, and organizing solutions tailored to your requirements. Consultations provided in 1-hour increments. Contact Lois Hallock at clearviewdesigns@comcast.net to reserve your appointment. Photographs of quilt studio and room dimensions are helpful but not required. Go to www.clearview-designs.com for more information.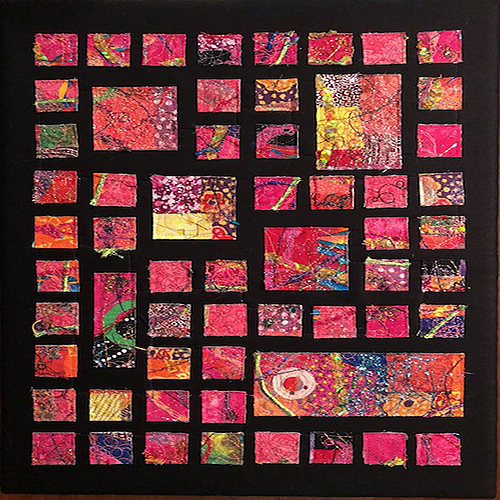 600 Class—Chop it Like it's HOT!
Really make something out of nothing here...a real piece of art, too!  Bring the fabrics and threads you want to use. Have lots of fun adding all kinds of embellishments and such, to create an altered piece of fabric. This is also a great time to practice some free-motion quilting if you want.  After you're happy with this, CHOP IT UP!  This is where the real fun begins...make a GORGEOUS work of art!  Each will be so very different!  Let's have fun!!! www.ninaquilts.com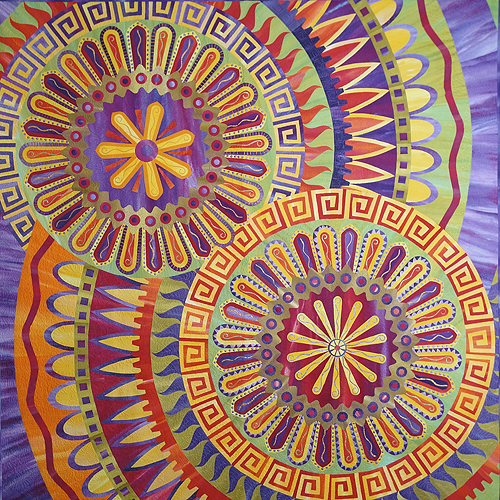 602 Class—Fusa Palooza XXL
Fused appliqué is a great way to make a quilt. It goes quickly and you can edit at any time! Choose one from a bunch of patterns in class and get started on an Art quilt that is at least 60in on each side or make a smaller quilt instead! www.robbieklow.com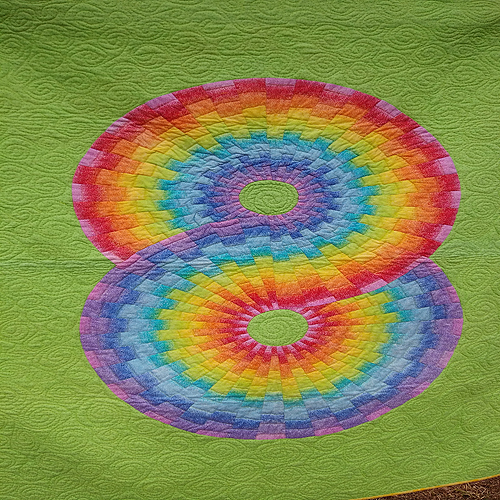 605 Class—Infinity Wedges
Create your own version of Infinity using your wedge ruler and only one striped fabric! Other variations will also be covered in this fun class!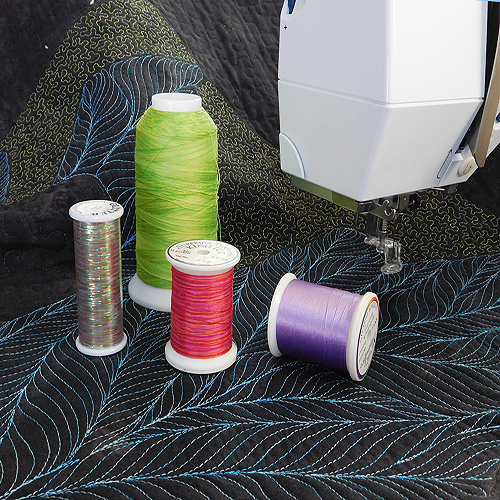 606 Class—Rhythm and Hues—HQ Capri Hands-On
Touch that tension dial! This free-motion quilting class will provide you with the confidence necessary to control the tension issues on your stationary machine. We'll be quilting with cotton, polyester, metallic, and mylar threads on prepared quilt sandwiches. www.davidtaylorquilts.com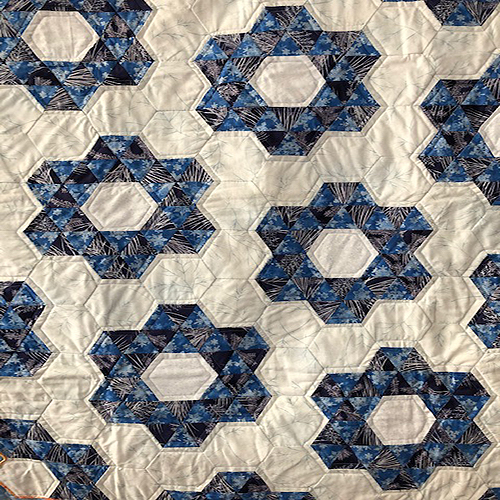 607 Class—Snow Crystals Quilt
Hexagons and snowflakes are perennial favorites! Magically transform one hexagon into six equilateral triangles, which, when sewn back together, creates a single hexagon. The quilt itself is made of concentric pieced hexagons surrounded by plain hexagons and the pre-cut kits provide a trouble-free way to hand stitch those small triangles that fit snugly together forming the hexagon. A great take-along project for traveling.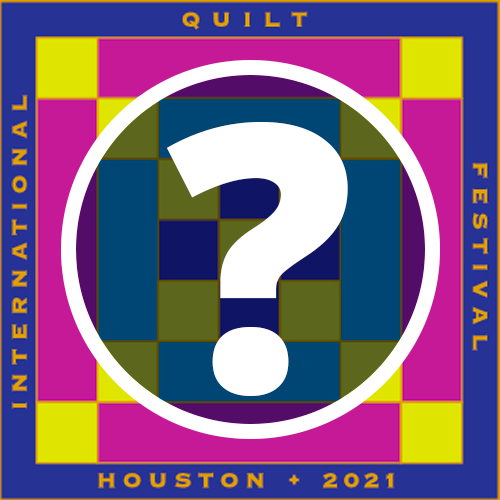 609 Class—Let Me Surprise You! #2
All Day Classes 8:30am-4:30pm
Finally, a class where you know you have all the right fabrics because there is a pre-cut kit waiting for you to make a quilt designed just for Quilt Festival. Such a relaxing, fun-filled day! Although you will be amazed what you can get done here, you will not finish in class—but you can certainly try! Also offered as 209 on Tuesday. Do not enroll for both.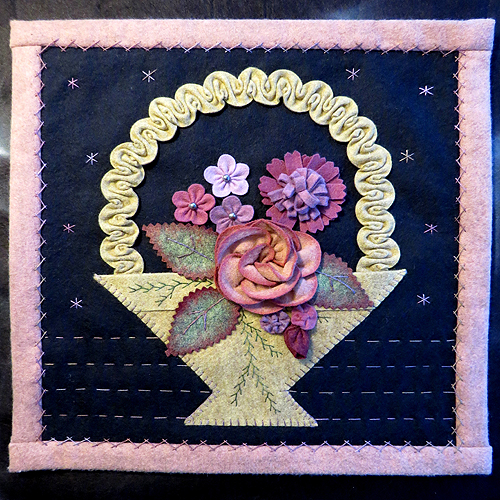 610 Class—Wooly Flower Wallhanging
All Day Classes 8:30am-4:30pm
Create rich romantic textures as you play with stitching up dimensional flowers and simple dyeing techniques on this fun woolfelt wallhanging! The flowers can be used on lots of other projects too. This 15in piece also features several simple embroidery stitches you will use again and again. www.annieskeepsakes.blogspot.com/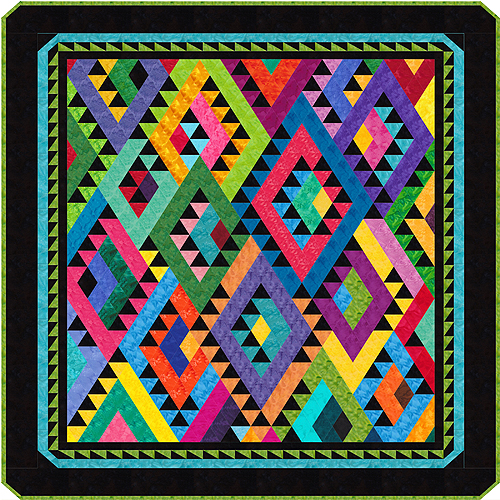 611 Class—Indian Blanket—Sixty Degree Diamonds
All Day Classes 8:30am-4:30pm
Use precision cutting and piecing techniques to turn a Jelly Roll into an amazing 60 degree diamond quilt with no set-in seams. Pre-cuts speed up the process and precisely cut templates make sewing accurate and fast. Be well on your way to assembling the quilt top during class.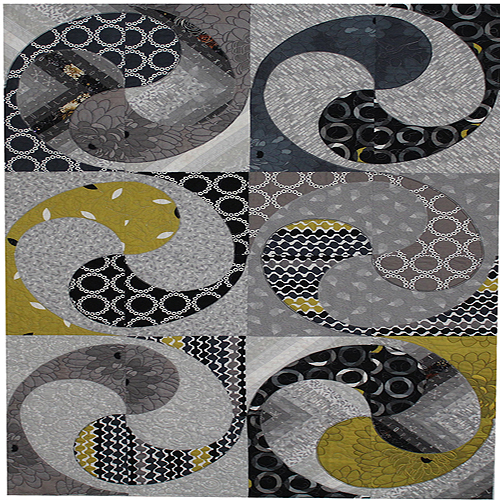 612 Class–Learn to Love Those Curves
All Day Classes 8:30am-4:30pm
Whether you are a beginner or experienced quilter, curves do not need to be scary! Beat the fear with Strips 'n Curves templates for accurate cutting and piecing. In addition, explore making and designing with strip sets (strata). Add curves to your quilting talents! www.stripsandcurves.com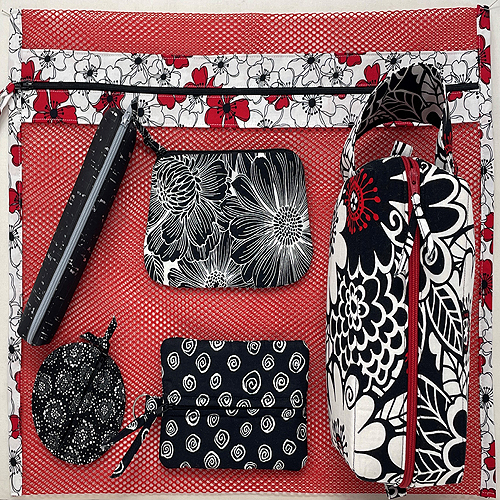 613 Class–Five Great Zipper Bags
All Day Classes 8:30am-4:30pm
Zippers are not scary! Zipper bags are quick, fun, and useful. Learn five different ways to insert zippers as you make five zipper bags—a cork pencil case, a mesh lingerie or packing bag, a round or rectangular key chain coin purse, a boxy pouch stabilized with foam, and a lined cosmetic bag or purse. www.carolquilts.com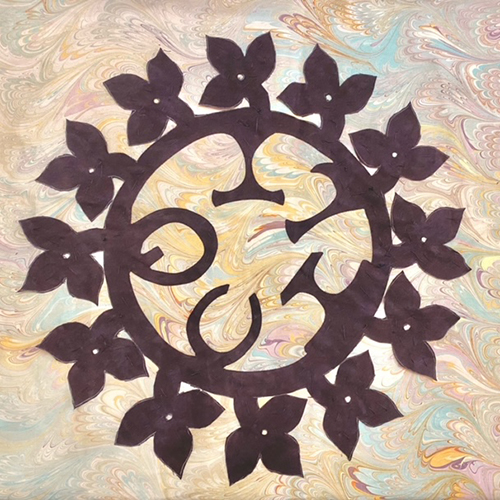 This style has a Scherenschnitte-type look at first glance, but the more you look, the more fun you will have finding hidden words or symbols related to current events or Quilt Festival. The five elements of needleturn appliqué will be reviewed in class.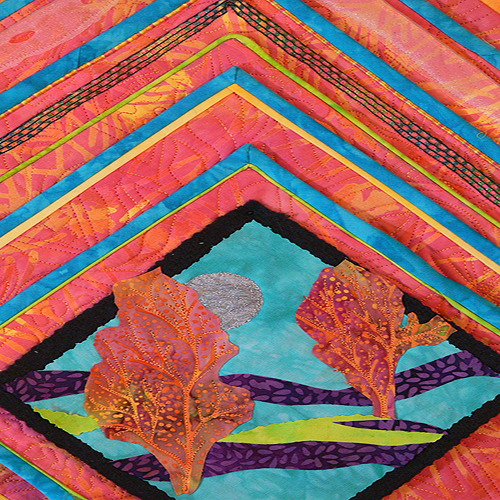 618 Class–Bindings and Pipings and Facings, Oh My!
Achieve edge perfection! Make perfect mitered bindings—straight grain and double-fold bias. Make piping you'll want to use on every project, flawless facings used for Art quilts, Prairie Point edges, and more. Kit includes four pre-quilted 8in x 10in sandwiches with additional sandwiches avail for purchase. Leave class with custom notes in your own "swatch book" and ideas for many more techniques. Please contact with questions www.sarahannsmith.com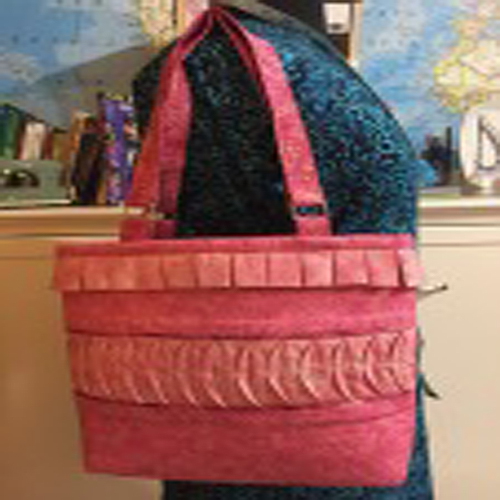 620 Class–The Techniques Serger Tote
All Day Classes 9:30am-5:30pm
This great bag sports a multitude of techniques, including box pleats, knife pleats, micro welt piping, zipper insertions, Chain and Cover stitches. Your kit will have everything you need cut to size, and there will be a choice of fabric colors to please everyone. www.pamdamour.com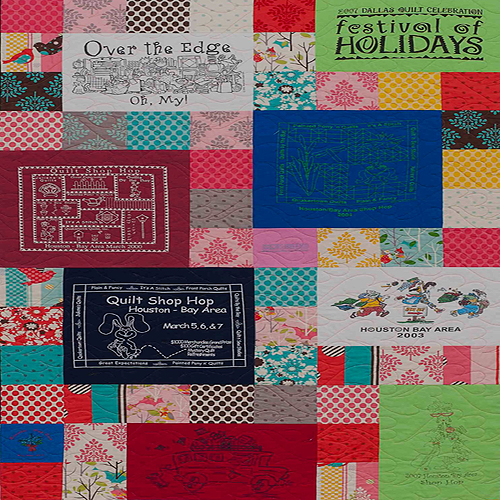 621 Class–T-Shirt Quilt Revolution
All Day Classes 9:30am-5:30pm
Yes, beautiful quilts can be made from T-shirts! The T-shirt Quilt Revolution is the product of re-examining the entire construction process of creating T-shirt quilts. Shirts of all shapes and sizes may be used in this grid method which utilizes a specialty ruler (included) that makes it easier than ever to create a stunning memory quilt. T-Shirt Quilts Made Easy, AQS; www.marthadzines.com; www.iquilt.com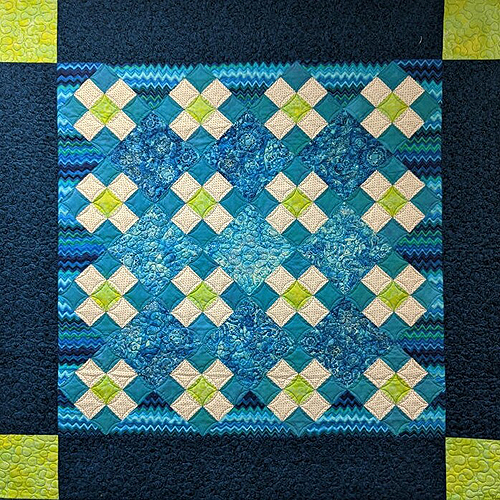 623 Class–Great Quilting Basics
All Day Classes 9:30am-5:30pm
An abundance of basic techniques to help you in all your future quilt making including power cutting, on-point settings, borders, and about fifty other techniques and tips. This is a class for beginners and advanced alike. Who doesn't want to learn to be more efficient and accurate in their quiltmaking?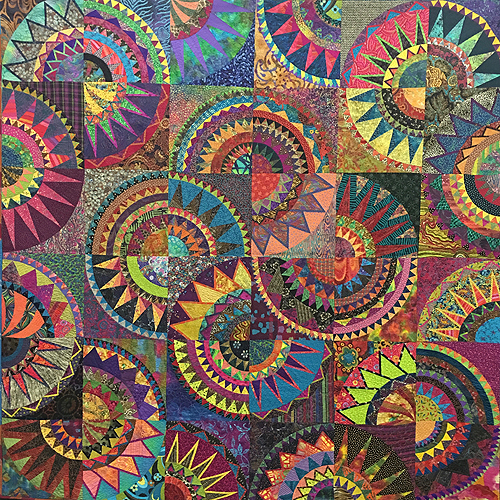 624 Class–Cinco de Mayo—A New York Beauty Variation
All Day Classes 9:30am-5:30pm
Stone's original quilt set the standard for contemporary interpretations of traditional patterns. Enjoy a day of color work, paper foundation technique, curved piecing (and alternatives), plus the variations that make this project unique.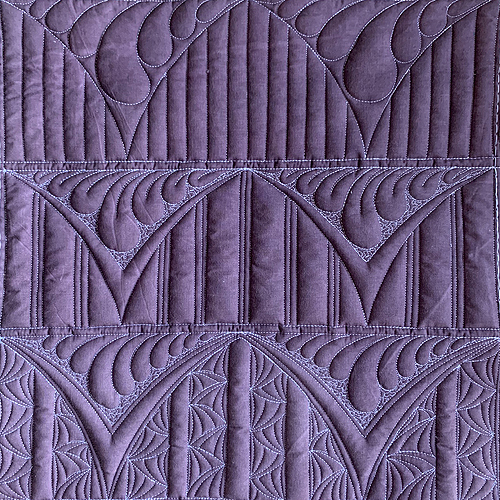 626 Class–Surface Strategies—Longarm Hands-On
Morning Longarm Class 8am-12pm
Creating texture is an art—when and where to add it on a quilt top can be a difficult decision. See variations of designs to showcase how fabric surfaces change by creating layers of texture. Take basic quilting to a new level by adding depth and texture as you try the techniques from class on a custom-printed panel. One person per machine—space is limited.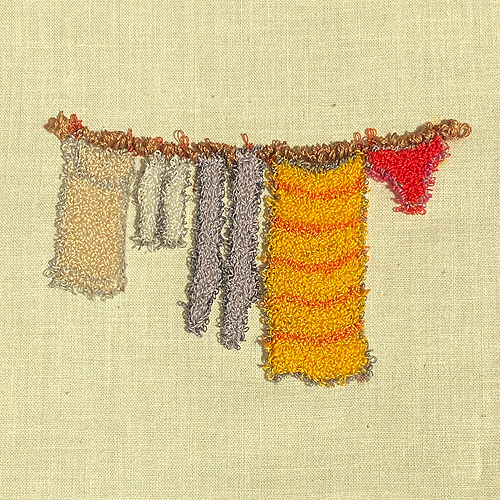 628 Class–Miniature Punch Needle—The Basics and More
This ancient embroidery technique is delightfully easy to learn—there's only one stitch but the results are spectacular! Working from the backside of the block-printed Weaver's cloth, a unique hollow needle deposits a loop of thread on the underside of the fabric and creates the design. www.bethcunningham.com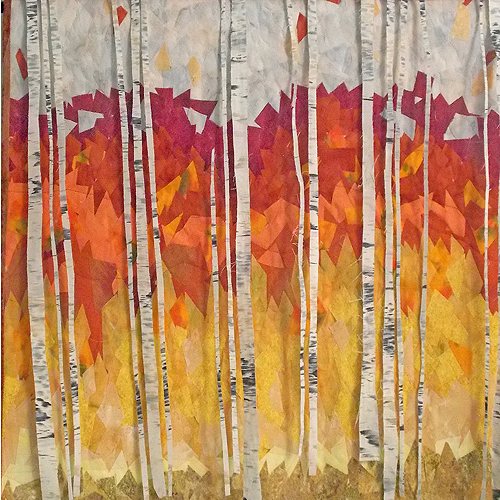 629 Class–Floating Forest
Yes, part of the quilt actually floats away from the top! Learn a new and easy technique to "float" your landscape design across the Art quilt. This technique creates a surprise movement on the quilt! Lynne will demonstrate several techniques to make your landscape designs pop with color and unique interesting elements. Complete your landscape in three hours! www.almostheavenonline.com