There is a required $60 Event Registration Fee for anyone signing up for classes, lectures, and events. This fee includes admission for the entire show including the Private Preview (5-6pm) and Regular Preview (6-9pm) on Wednesday, October 27, a commemorative show pin, and the Q2 show program. Lectures only may be purchased at the door with cash while at the show without paying the event fee.


**PLEASE READ**

ENROLLMENT INFO & INSTRUCTIONS >
ENROLLMENT TIPS INFOGRAPHIC >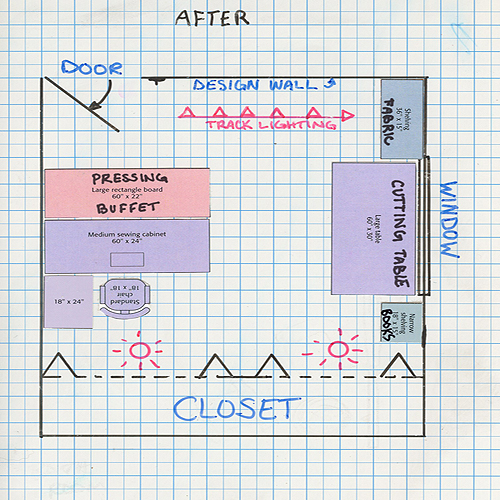 One Hour Quilt Studio Consultations
Consult one-on-one with an ergonomist and quilt studio designer about your specific needs. Walk away with solutions to your ergonomic problems, layout recommendations, furnishing ideas, and organizing solutions tailored to your requirements. Consultations provided in 1-hour increments. Contact Lois Hallock at clearviewdesigns@comcast.net to reserve your appointment. Photographs of quilt studio and room dimensions are helpful but not required. Go to www.clearview-designs.com for more information.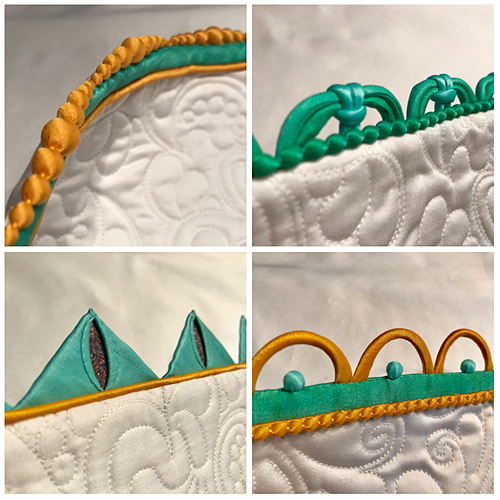 205 Class—Details to Die For
The difference between a contestant and an award-winner can be in the details! Learn masterpiece details like complex cording, gradation beading, split binding with beaded piping, contrast Cathedral Window Prairie Points, and single agent beads. Mix and match your devilish details and apply them by hand and machine for over-the-top perfection! www.whitearborquilting.com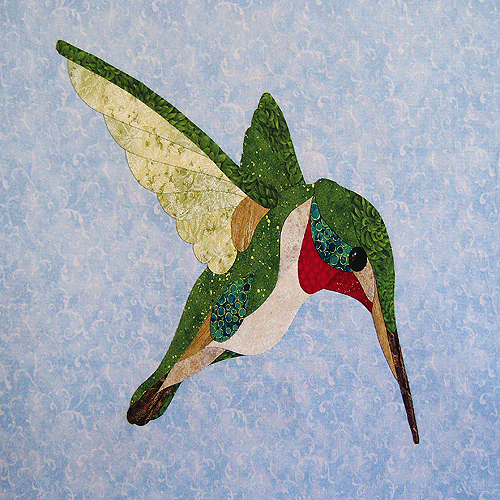 207 Class—Pictorial Hand Appliqué
Using his hummingbird kit as a project, Taylor will teach you the technique he uses to create his award-winning animal portraiture Art quilts. If you are afraid of hand appliqué, this fun and informative workshop is for you. Topics include using freezer paper templates, turning seam allowances, and an invisible stitching method. www.davidtaylorquilts.com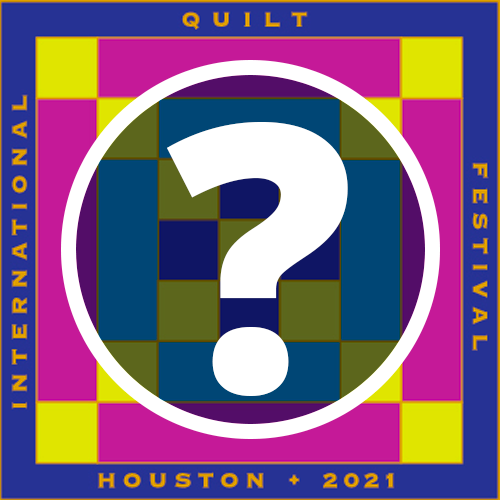 209 Class—Let Me Surprise You! #2
All-Day Classes 8:30am-4:30am
Finally, a class where you know you have all the right fabrics because there is a pre-cut kit waiting for you to make a quilt designed just for Quilt Festival. Such a relaxing, fun-filled day! Although you will be amazed what you can get done here, you will not finish in class—but you can certainly try! Also offered as 609 on Saturday. Do not enroll for both.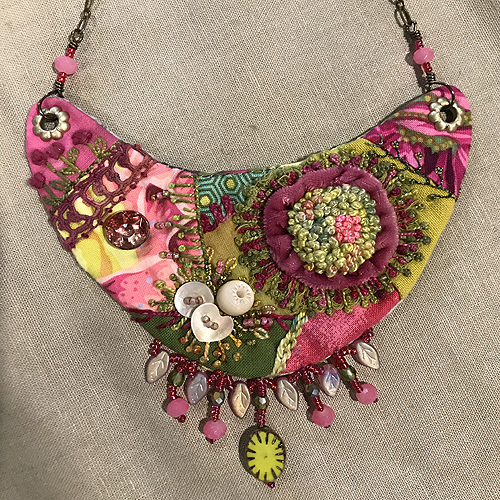 210 Class—Artful Crazy Quilt Necklace
All-Day Classes 8:30am-4:30am
Crazy quilts were the very first Art quilts, so the more you add to them the better. Explore simple piecing and some fabulous hand embroidery stitches. Discover techniques for beading and button collages as well. Use 3-D embellishments to add to your art piece using hand-dyed velvet if you like! This art piece is one you will want to wear! www.susanedmonsondesigns.com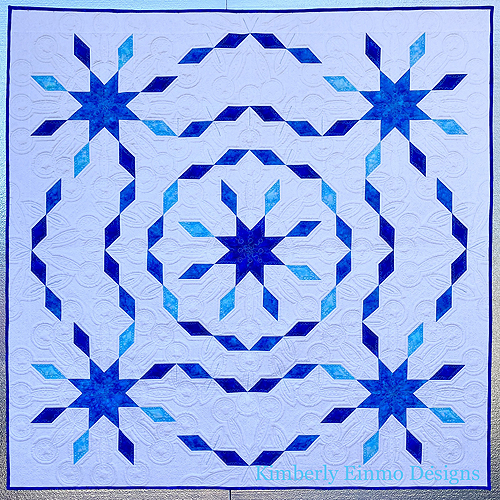 211 Class—Snowflake Stars
All-Day Classes 8:30am-4:30am
One of Einmo's newest designs, this gorgeous Snowflake Stars quilt can be made with strips from just three fabrics plus a background fabric! Learn Einmo's signature method to construct these diamond blocks with no "Y" or set-in seams using her Precision Jelly Roll Ruler or Precision Precuts Ruler. She will teach her magic "one-pin-technique" for achieving absolutely perfect diamond points plus other terrific tips for creating blocks using a perfect scant ¼in seam allowance so you'll never cut off another tip again! This is an eye-opening class filled with many new tips and tricks to improve your precision piecing techniques. Best of all there is no stress or frustration—just a day full of fun and productive stitching!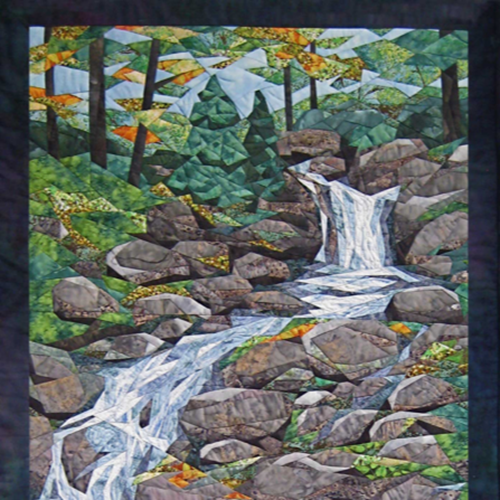 All-Day Classes 8:30am-4:30am
Learn an innovative technique from an award-winning quilter while creating this beautiful scenic waterfall landscape. Not foundation pieced! Only straight line sewing—working on the right side of the fabric—no paper to pick out—and lots of cheating!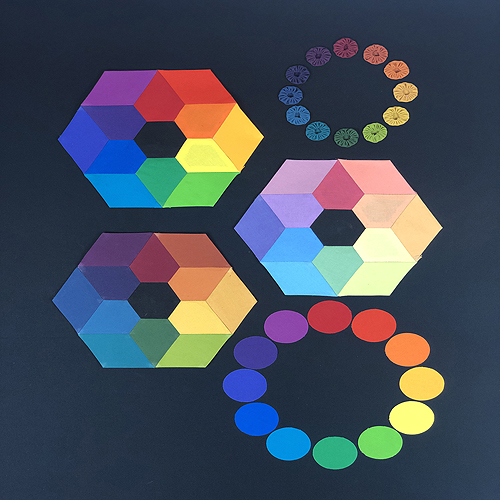 213 Class—Fool Proof Color for Quilters
All-Day Classes 8:30am-4:30am
This class is taught with Melanie Crabbe. Learn color theory in a playful way using Fowler's color wheel and workbook. Gain a practical understanding of color theory as well as various techniques to incorporate this class into your quilts. Make your own color wheel using a method of your choice—English Paper Piecing, fusible appliqué, yo-yos, etc. www.katiefowler.net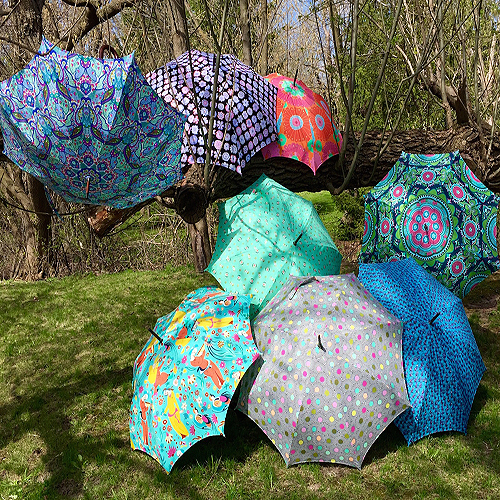 214 Class—Make Your Own Umbrella
All-Day Classes 8:30am-4:30am
Make your own umbrella using regular quilting cotton or batik fabrics, then waterproof it upon completion. This is an amazing project that will delight you and will make a perfect gift. Umbrella frames are provided.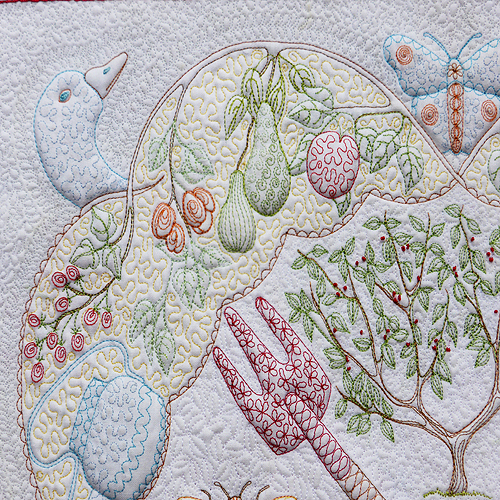 215 Class—Free-Motion Machine Quilting
All-Day Classes 8:30am-4:30am
Exploration of this wonderful technique begins with an in-depth discussion of materials, equipment, and working methods. After demos, sew a range of samples including wavy "squares", spirals which grow into flowers, Clamshells which become brick designs, and feathers which evolve into allover fillers. A wealth of creative ideas to ensure everyone leaves the class inspired, confident, and keen to continue improving their skills.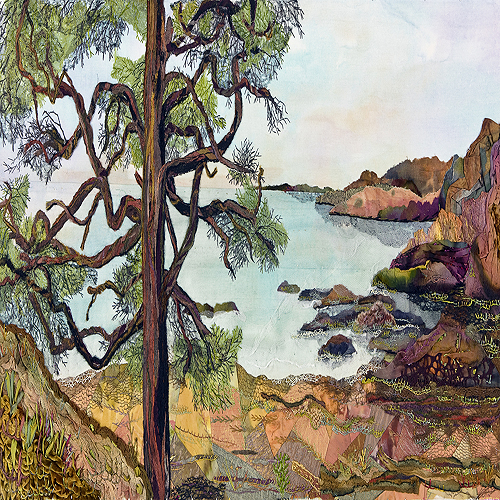 217 Class—Painting with Fabric, Threads, and Yarns
Learn to create beautiful land/seascapes using fabrics, threads, yarns, and ribbons instead of canvas, brushes, and paints. Think like a painter as you are guided through the process from fabric choices to fabric manipulation and free-form stitching. This one-of-a-kind art piece is ready for framing. Freeform Stitching with Judith Baker Montano, C&T.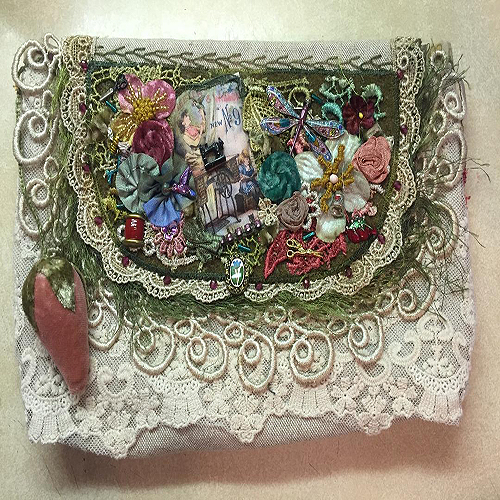 218 Class—Victorian Sewing Bag
Everyone needs a "show off" bag for needlework supplies or as a clutch—this one is finished with a handmade velvet strawberry! Start with various hand sewing techniques such as a silk and velvet Pansy, rolled velvet Rose, folded Rose, Cast-On stitch, and a Feather stitch. Design in layers with hand-dyed laces, beads, flowers, trims, and postcard prints. Plan to finish the 10in x 8in bag at home. Charms not included.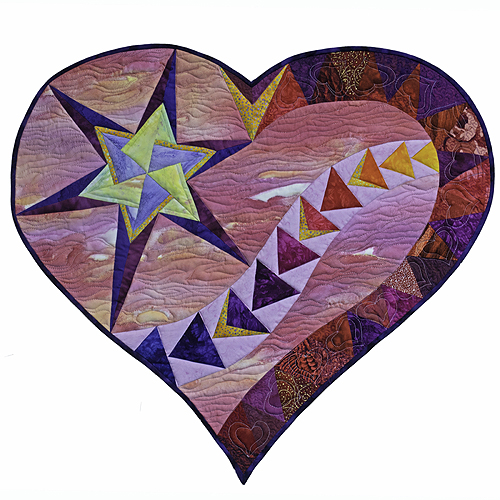 219 Class—Asymmetry in Quilt Design
Explore a twist on tradition using asymmetric design in stars, borders, and backgrounds. Drawing class—no fabric required and no UFO to take home, just new designs for your tool kit. A comprehensive how-to workbook and a foundation piecing demonstration will help you understand these techniques. www.gailgarber.com; AQM: Oct. 2019, May 2019, June 2018, March 2017, January 2017, National Quilt Museum—"New Quilts from Old Favorites 2018"; Collection of the National Quilt Museum 2018.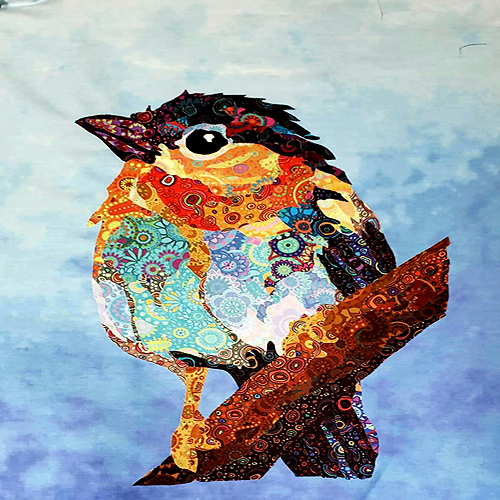 Reproduce an image, using the print features of the fabric to emphasize design details and textures. See how color and value add depth and realism to your work as this precious little bird comes to life. www.marinalandi.com.br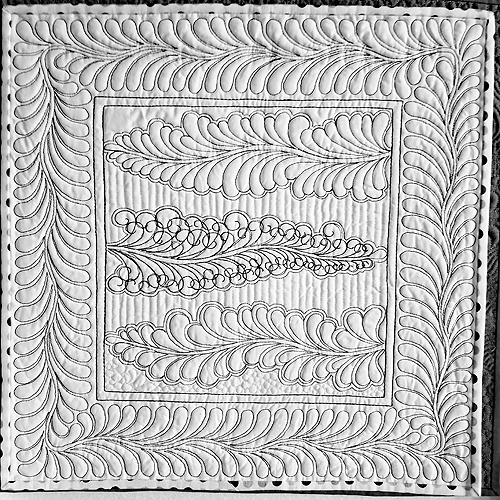 221 Class—Feathers Four Ways for Domestic Machines
What's not to love—four different types of glorious free-form feathers with no marking! Use them in any genre from Traditional to Modern. Discover which fills enhance feathers and which threads are best. You really CAN quilt feathers—let Lyon show you how! Some free-motion experience needed.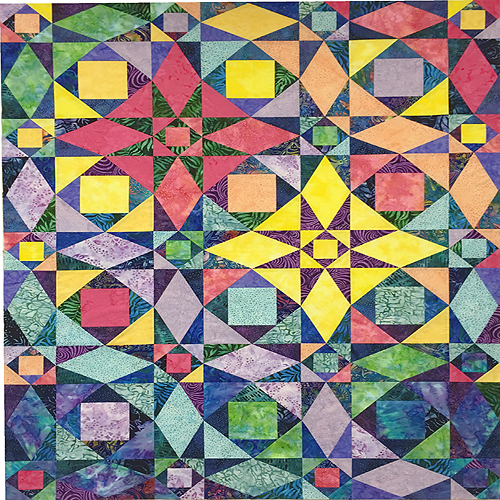 Storm at Sea is an optical illusion and a fun design project. Learn to accurately piece this block, manage all those seams, and unlock its potential design elements. Nichols provides laser cut kits for a sit-and-sew learning experience. www.flynnquilt.com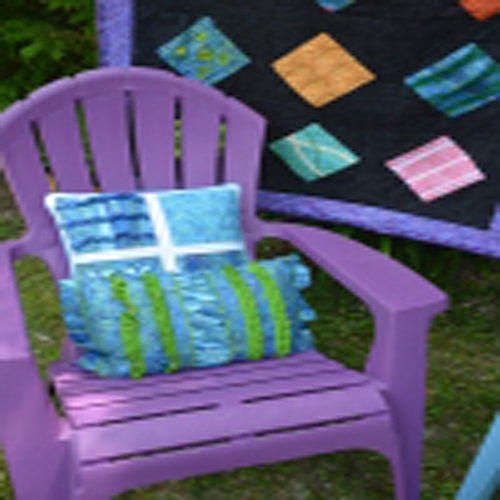 All Day Classes 9:30am-5:30am
Learn how to make piping, serger lace, pleated trim, pleated inserts, pin tucks, ruffles, ruching, and zipper insertions while making four quilt blocks. These sampler quilt blocks can be used to make a pillow, table runner, or wallhanging after class. www.pamdamour.com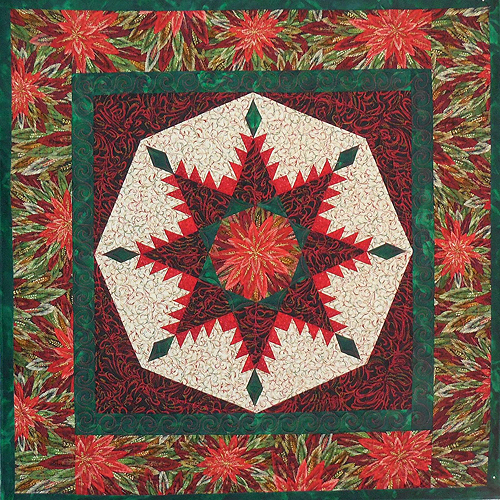 226 Class—The New Feathered Star
All Day Classes 9:30am-5:30am
Speed up and simplify this classic favorite by paper piecing those tiny feathers in an assembly-line fashion with Quick-Strip Paper Piecing! Different arrangement options, including setting the star on the octagonal point, create a completely new look. www.peggymartinquilts.com
227 Class—Jumpstarting Your Creativity—Abstracting a Photograph
All Day Classes 9:30am-5:30am
A fantastic one-day of an optional four-day long course on creativity—take as many as you desire from the series. There are two projects in this class. Using an inspirational photograph, make a 12in quilt by simplifying the forms for the first project then take that abstraction one step further by using the same inspirational photograph and creating it in geometric shapes. Use the colors from the photograph or, to make these even more abstract, you can use totally unexpected colors to really pack a punch. See related classes at 129 on Monday, 324 on Wednesday, and 418 on Thursday.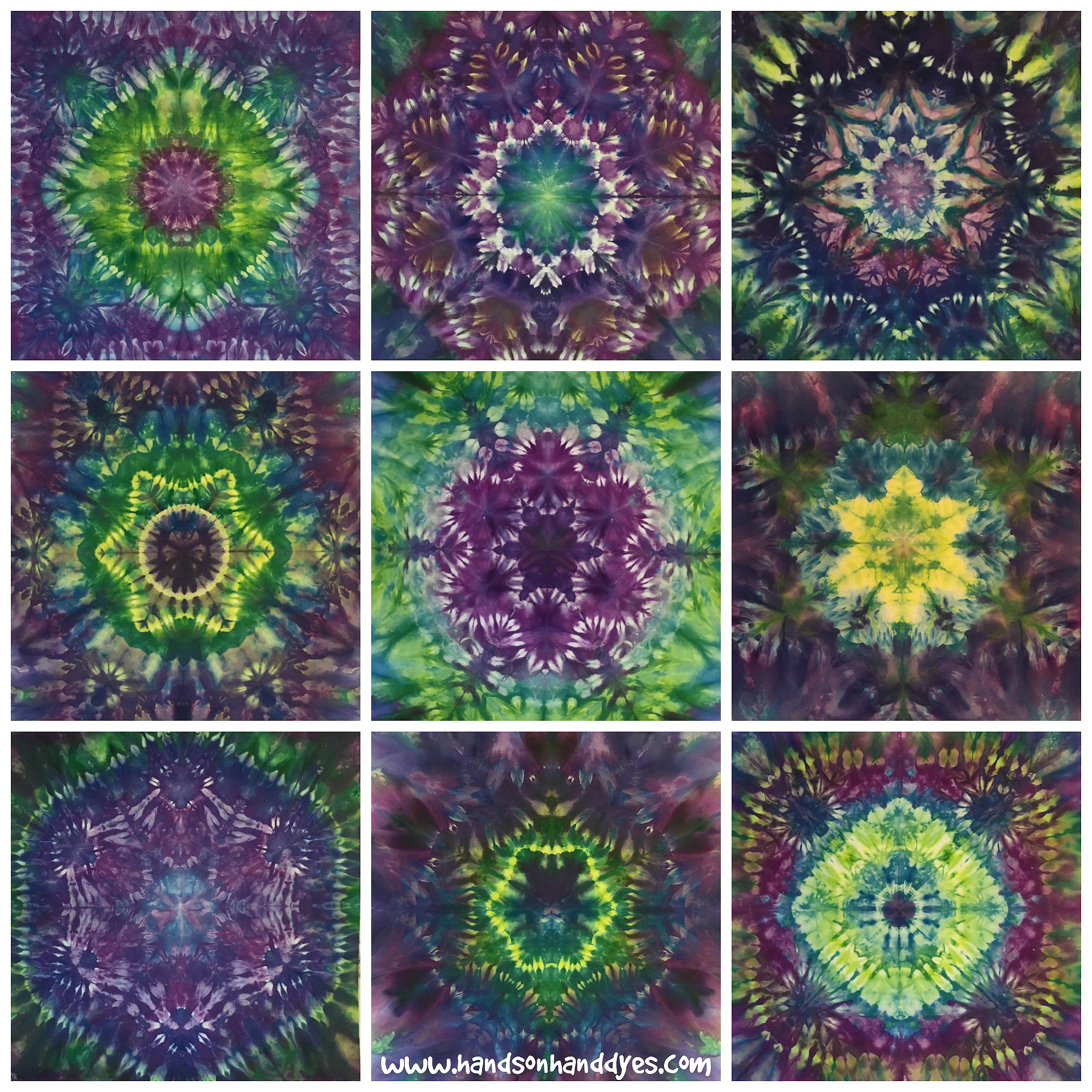 232 Class—Magical Mini Mandalas—An Ice-Dyeing Class
Make your own unique collection of nine 22in square beautiful ice-dyed mandalas. Learn to fold, pleat, and bind your mandala designs, each a little different than the last, building on your design skills with each piece. After selecting your color palette, ice-dye your collection, learning ways to ensure each is related, yet different from the last.