There is a required $60 Event Registration Fee for anyone signing up for classes, lectures, and events. This fee includes admission for the entire show including the Private Preview (5-6pm) and Regular Preview (6-9pm) on Wednesday, October 27, a commemorative show pin, and the Q2 show program. Lectures only may be purchased at the door with cash while at the show without paying the event fee.


**PLEASE READ**

ENROLLMENT INFO & INSTRUCTIONS >
ENROLLMENT TIPS INFOGRAPHIC >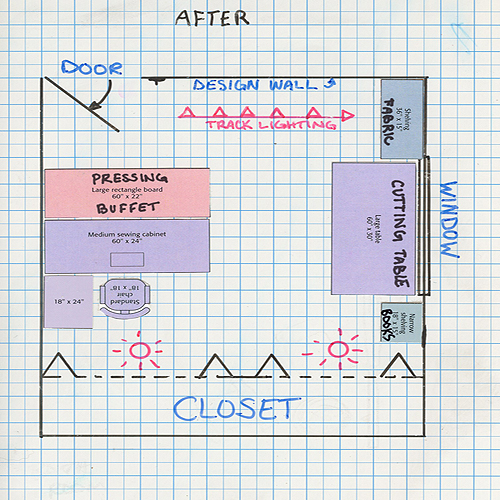 One Hour Quilt Studio Consultations
Consult one-on-one with an ergonomist and quilt studio designer about your specific needs. Walk away with solutions to your ergonomic problems, layout recommendations, furnishing ideas, and organizing solutions tailored to your requirements. Consultations provided in 1-hour increments. Contact Lois Hallock at clearviewdesigns@comcast.net to reserve your appointment. Photographs of quilt studio and room dimensions are helpful but not required. Go to www.clearview-designs.com for more information.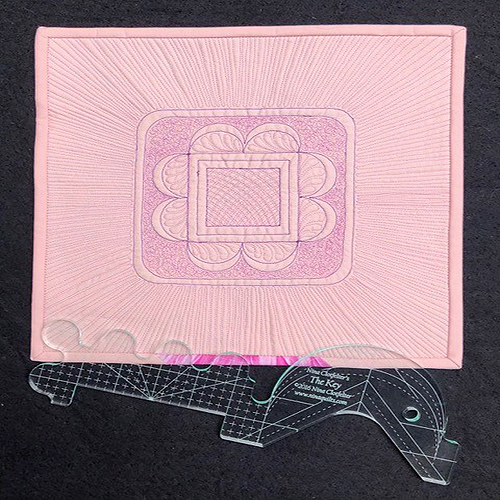 502 Class—Ruler Work from Can't to I Can!!
Let's REALLY learn ruler work on your domestic machine. Start at the beginning, BUT don't stop there! Understand how to work with rulers, then learn advanced techniques of ruler work so you can quilt any complex designs you can think of on your quilts. www.ninaquilts.com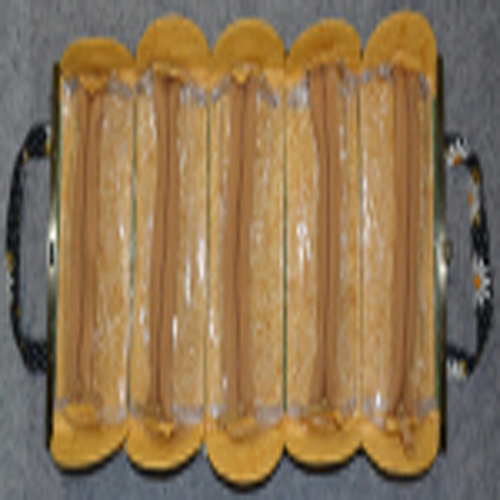 503 Class–The Caprice Organizer Bag
This clever organizer opens to five clear vinyl pouches that hold anything you desire. It can be a great sewing kit, travel organizer—great for crafters and knitters too! It folds neatly into a smart looking bag. The handles are designed to hang on a door or hook, and Velcro® allows the pouches to be removed and/or changed. www.pamdamour.com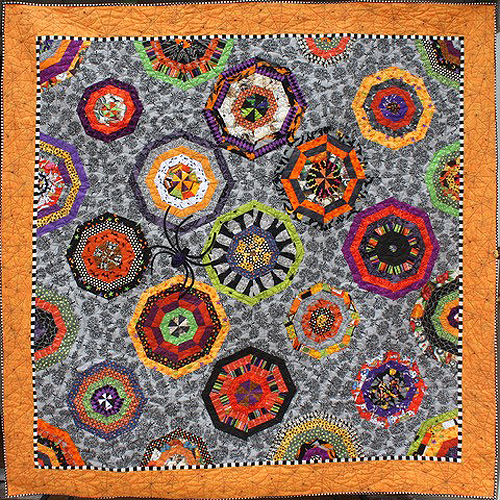 504 Class–It's so Easy to Make this Spider Web String Quilt
String quilting has been around for hundreds of years and there are many ways to go about it. Fall in love with this quick and accurate method that uses your stash fabric scraps. Traditional, Modern, or liberated quilt, these new techniques will improve your speed and accuracy for all of your quilt projects. Make four blocks into a designer pillow in class, or take home to make a whole quilt. www.sewjean.com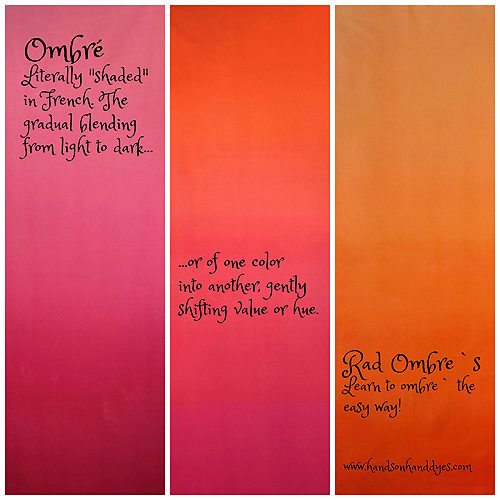 505 Class–Rad Ombrés—Ombré Fabric the Easy Way!
Ombré—"shaded" in French—is the gradual blending of one color hue to another, usually moving tints and shades from light to dark. Learn this methodical way to create subtle value shifts or the range of colors created when blending two colors together. Using 1/2yd pieces of fabric, create as many beautiful ombré panels as time allows. Take home a reusable tool kit!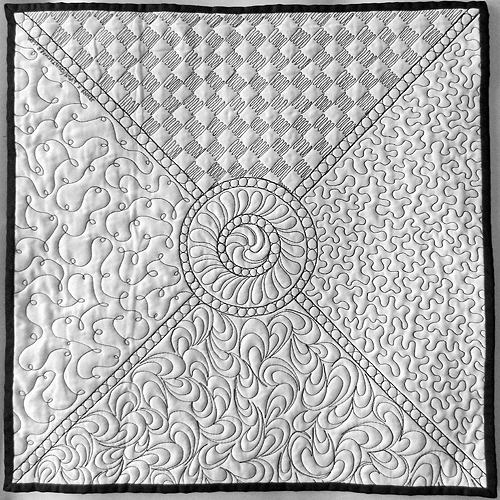 506 Class–Yes, You CAN Free-Motion Quilt!
Free-motion quilt without fear in this fun, supportive, and encouraging atmosphere! Draw designs on paper, then move to quilt squares. Discover how the right choice in fabrics and notions can significantly improve your quilting. Learn five versatile motifs, then begin quilting your own quilts. Anyone can learn to free-motion quilt!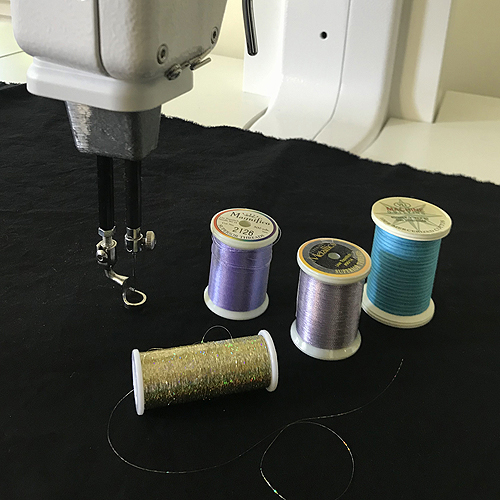 508 Class–Timing and Tension—Take Control of Your Free-Motion Quilting—HQ Capri Hands-On
We'll start with the basics of how a quilting machine operates and progress to tension control and rhythm. Learn how to properly adjust tension with hands-on lessons regarding needle sizes and thread weights. Find out how easy it is on the Handi Quilter Capri. Fun and informative. www.davidtaylorquilts.com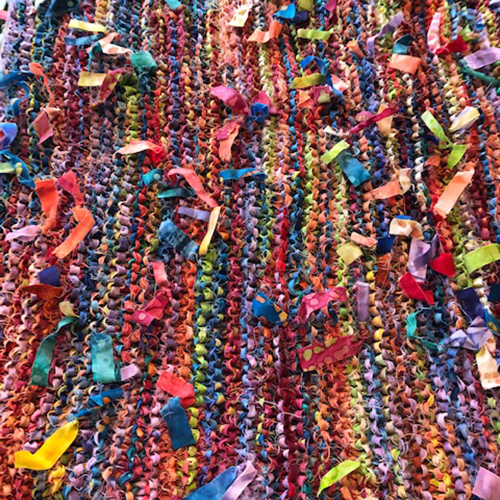 509 Class–Knitted Scrap Rug
We've all been there—your quilt is finished and there's fabric left over, but not enough to make more sashing, borders, or blocks. Rather than toss them in the scrap pile never to be used again, join Yamin for this very clever way to put bits and pieces to good use—create rugs and small table mats. Great texture, great fun!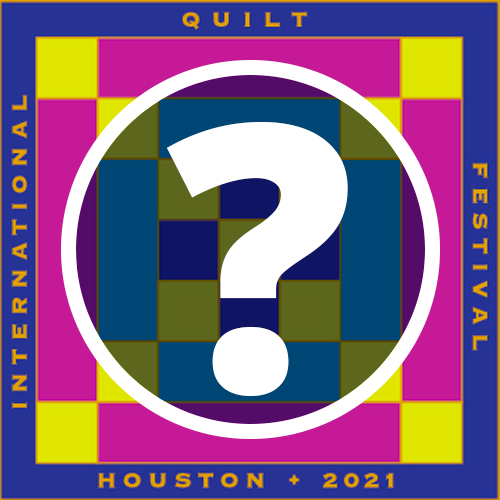 511 Class–Progressively Surprised!—Progressive Class
All Day Classes 8:30am-4:30pm
Don't miss the most creative curriculum offered at Festival! Angotti contributes her talent and humor to this laser cut kitted mystery class. Enjoy this project as is or combine with complementary projects offered in the other two Progressive Classes. Join us at Friday's lecture 581 to see the grand reveal of how these three teachers have combined their projects into knock-out quilt tops! Progressive Class—this class may be taken singularly or in conjunction with Karen K. Stone's 322 on Wednesday and/or Kimberly Einmo's 405 on Thursday. Enroll for one, two, or all three. Actual project will vary from photo.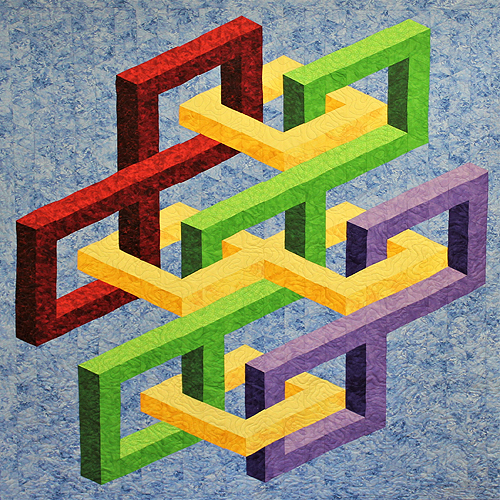 512 Class–Simplified 3-D—The Loop Loop Quilt
All Day Classes 8:30am-4:30pm
Create the illusion of depth with vertical rows of equilateral triangles and no Y-seams. Use color and value instead of complicated piecing to achieve a 3-D look. www.quiltersclinic.com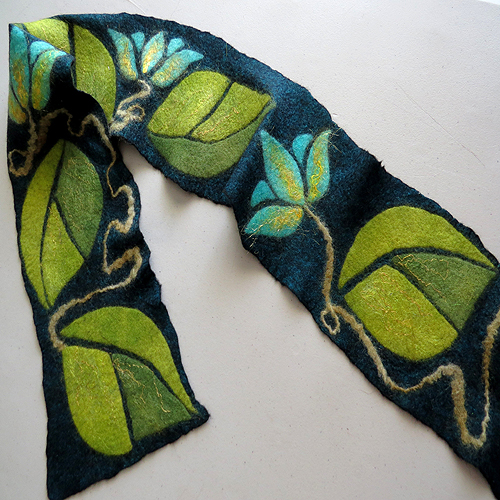 513 Class–Felted "Peaceful Garden" Scarf
All Day Classes 8:30am-4:30pm
Explore the joys of both needlefelting and wet-felting as you create a beautiful 50in scarf using pre-felts to get those nice crisp lines. Use the instructor's "Peaceful Garden" pattern or your own unique design. A variety of scarf bases and pre-felts in all colors will be avail to choose from. www.annieskeepsakes.blogspot.com/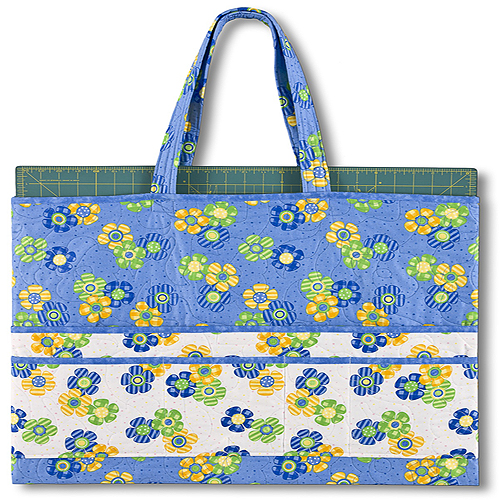 514 Class–Cutting Mat Tote Bag
All Day Classes 8:30am-4:30pm
This tote bag is designed to carry your 18in x 24in rotary cutting mat and 6.5in x 24.5in rotary ruler with room for extra class supplies. Using quilted fabric, this bag goes together so quickly you should be able to finish in class, throw it over your shoulder, and carry your supplies back home! www.Laurettacrites.com/houston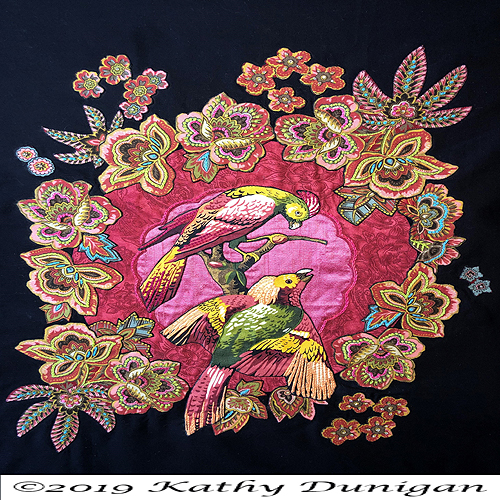 515 Class–Bella and Beaux (Birds)—Broderie Perse-Liqué™
All Day Classes 8:30am-4:30pm
Perfect pink or black Dupioni silk makes a fabulous backdrop for tropical birds and flowers with more silk ribbons and flosses to play with in class. This fun, creative process uses prepared edge techniques but you can use any appliqué method. Design this 22in beauty by hand but choose to do the actual appliqué stitch by hand or machine at home. www.kathyduniganappliqueacademy.com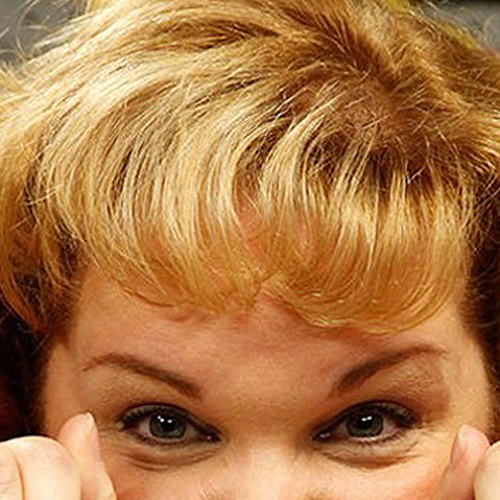 516 Class–Sew Stunning Mystery Quilt
All Day Classes 8:30am-4:30pm
Mystery quilt extraordinaire! Step out of your "quilt comfort zone" and try something new, simple, and stress-free. If your fabrics have good contrast, look great when lined up together, and match the values given in the fabric requirements table, then they'll look beautiful when sewn together. Not sure? Simply email kimberly@kimberlyeinmo.com and send her a photo of your fabrics. She'll make sure you're on the right track! www.kimberlyeinmo.com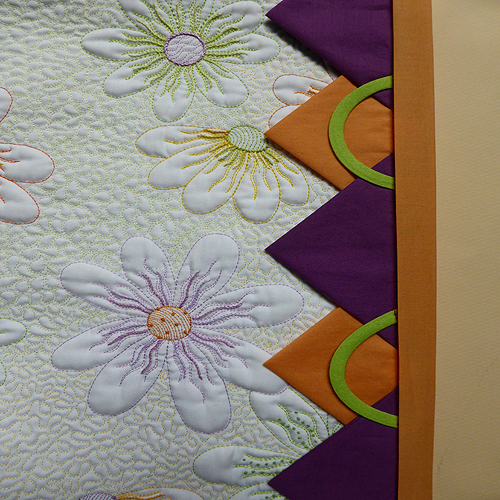 518 Class–The Finish Line—Creative Ways to Finish Your Quilts
All Day Classes 8:30am-4:30pm
Be inspired by a range of decorative edges which will make your quilts, wallhangings, and home furnishings really special. Sew samples and learn how to make straight and shaped facings, decorative rouleau trims, and a range of original Prairie Points. Discover how to support and hang irregularly shaped quilts with reinforcement that is invisible from the front of the work.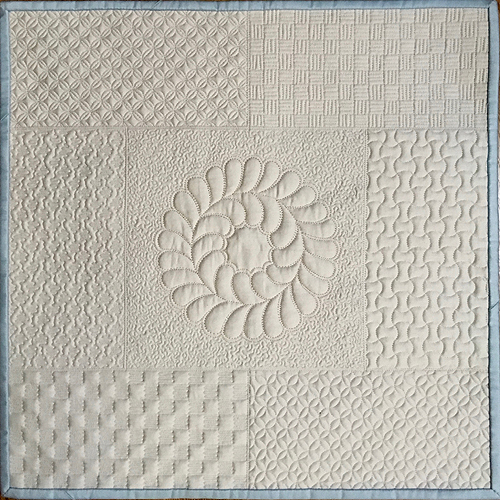 519 Class–Gorgeous Gridded Quilting Designs
All Day Classes 8:30am-4:30pm
The power of simplicity! See just how easy it is to quilt beautiful grid-based quilting designs. These timeless patterns will enhance all of your quilted projects. They may look complicated, but you'll know that's not really the case! Learn ten different grid-based designs—all equally impressive. www.quintessentialquilting.com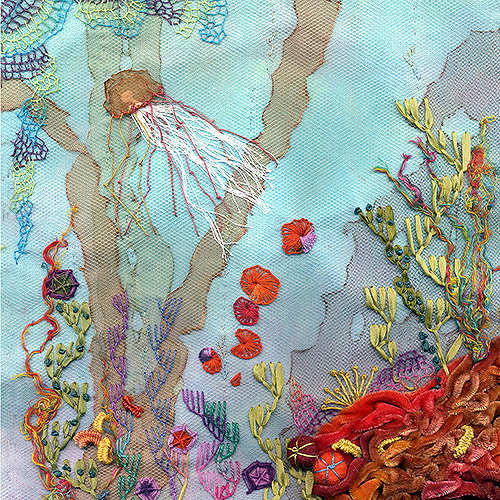 522 Class—Jellyfish, Anemones, Seaweed, and Coral
Create a beautiful underwater scene as Montano guides you through creating amazing underwater shapes using free-form embroidery and fabric manipulation. Make floating jellyfish, Buttonhole anenomes, Net stitch corals, spiderweb Backstitch starfish, velvet brain coral, and many other techniques. A wonderful introduction to painting with threads and ribbons. Free-Form Embroidery with Judith Baker Montano (C&T). www.judithbakermontano.com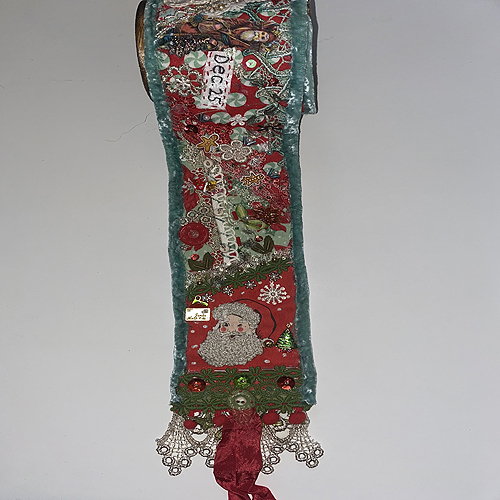 523 Class—Crazy Christmas Strip
Spend a full day learning the foundation of simple Crazy piecing, and how to take the fear out of heavily embellished Crazy work by learning to layer. Learn tips to get projects finished more quickly by glue basting. Hand embroidery, beading, and ribbon flowers will add to the layers. Embellish Santa with French knots for his beard. This project is full of ideas and techniques to carry over to other projects. This 3in x 24in Crazy strip may be wound on a wood spool or simply be a coffee table piece. Will not be finished in class. Spools and charms sold separately.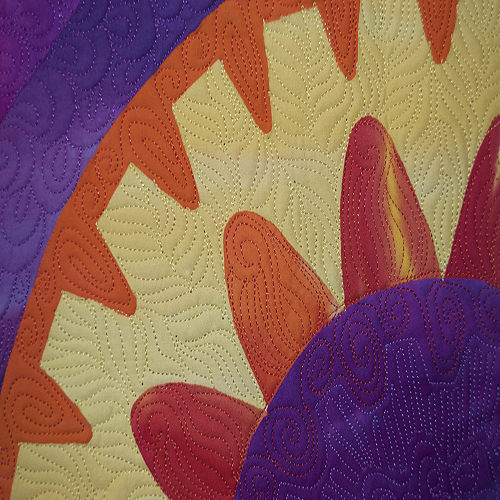 524 Class—Unmarked Free-Motion Quilting for Art Quilts and Modern Quilts
Eklow has only one rule about free-motion quilting—the lines should be smooth. The key to smooth is to relax. This is a great class if you've been fearful of free-motion quilting, or need help getting started, or just want to learn some new tricks or designs. Motifs work on longarms too! www.robbieklow.com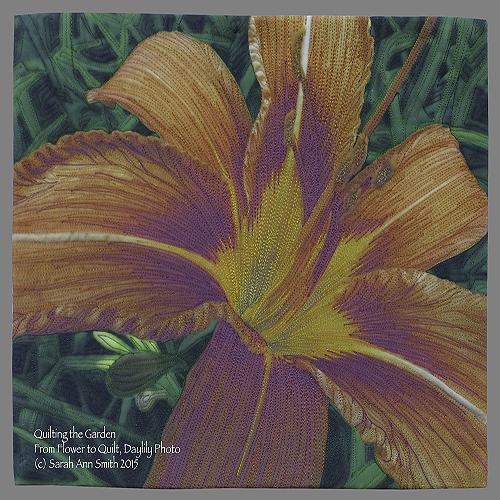 525 Class—Thread-Coloring the Garden
Learn to thread-color your quilt top or quilt. For learning purposes, work in class with a photo printed onto fabric and a kit of suitable thread. Learn to select threads, identify areas of light, medium, and dark, and blend smooth color transitions. Kit covers the flower threads only, fill in foliage greens from your thread stash. Must be comfortable with free-motion. www.sarahannsmith.com