HOUSTON FESTIVAL ENROLLMENT IS NOW OPEN!
Click on the Enroll Now ribbon at the right to take you directly to the enrollment website where you can pick and submit your class choices.
If you are new to the process, here are some helpful Enrollment Instructions and information about class wait lists, refunds, and more.
Need Help? If you have questions about class subjects, teachers, supply lists, or anything class-related, please email Jill Benge at jillb@quilts.com
If you have questions about the enrollment process or your registration, please email enrollment@quilts.com. You can also call 1-877-5-QUILTS or 1-877-578-4587, Mon.-Fri., between the hours of 9 am-1 pm, central U.S. time to speak to an enrollment representative.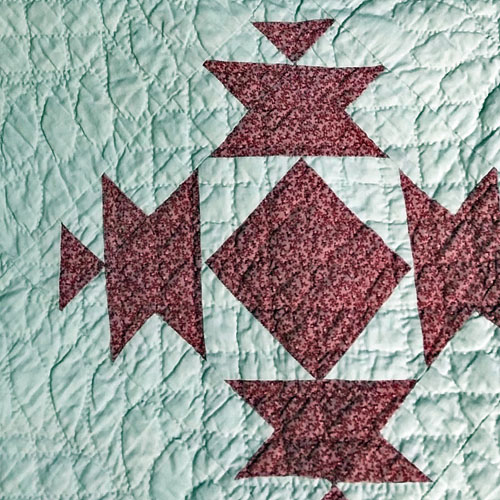 522. CLASS—NO KNOTS, TINY STITCHES, AND BIG STITCH IN A ONE DAY WORKSHOP!
ALL DAY CLASS // 9 AM-5 PM LUNCH BREAK NOON-2 PM
Hand quilting is both fun and relaxing. Join Yamin in this two-part workshop to learn two popular techniques for quilting your completed quilt top. The time honored technique of hand quilting has not been lost, and many quilt shows have a special category for "Hand Quilting" and offer ribbons and prize money to the winners. Learn all of the steps to prepare your quilt and start hand quilting. In the afternoon, work with another technique called "Big Stitch". The big stitch is also quilting but with larger stitches, different thread, and different needles. This is a once in a lifetime workshop where you learn both techniques all in one day. Kits included. www.comequiltwithme.com
*CLASS PRICE - $93 + MAT FEE - $55 = $148