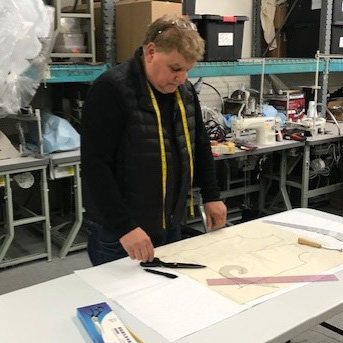 136 Class—How to Fit Your Body Form to Your Body Shape
Making a garment is faster, more accurate than ever when you create your fit on a dress form with easy placement of sizing material. Learn to make simple adjustments on the form to fit your shape instantaneously and eliminate the frustrations of fitting the pattern to your shape. One dress form can become your body shape in seconds! www.Frencheuropeaninc.com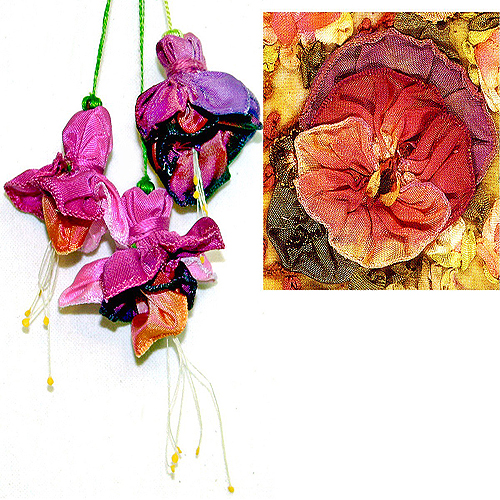 138 Class—Wire Ribbon Fuchias and Pansies
Jump into the wonderful world of wire ribbon work as you are carefully guided through the process of creating these beautiful dimensional flowers. The Fuchsias make wonderful tassels, ornaments, or art-to-wear decorations while the Pansies can be clustered together to create a framed art piece, or to decorate clothing and accessories. Floral Stitches, p. 16, C&T; www.JudithBakerMontano.com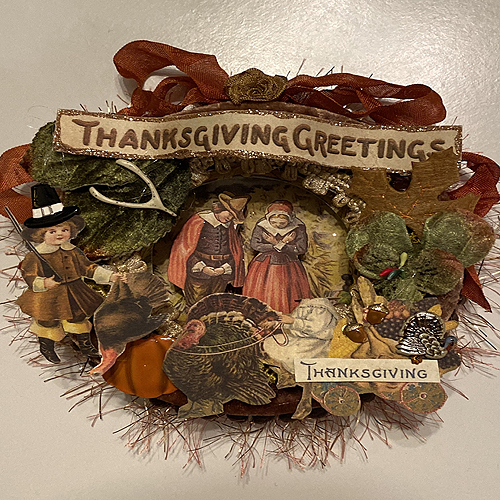 139 Class—No-Sew Give Thanks Diorama
Cut and manipulate vintage images to create a diorama inside a round shadowbox. Trims, ribbons, and embellishments will add finishing touches to this 5in diameter project. You will want one for every holiday! Charms sold separately. Should finish this quick, easy project in class.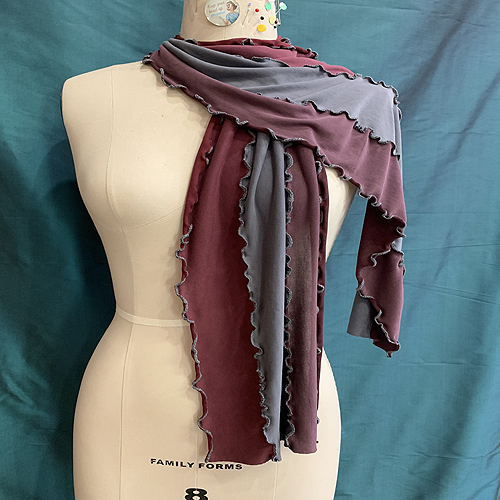 140 Class—Lettuce Lover's Scarf—Serger Hands-on
Morning Class 9:30am-12:30pm
Create a super fun scarf using a specialty serger technique! Transform lightweight jersey knit into a soft, playful accessory that is as fun to wear as it is easy to make. Sergers make it super quick—you'll want to make one for every outfit. Taught by the author of A Field Guide: Serger 101, C&T. www.katrinawalker.com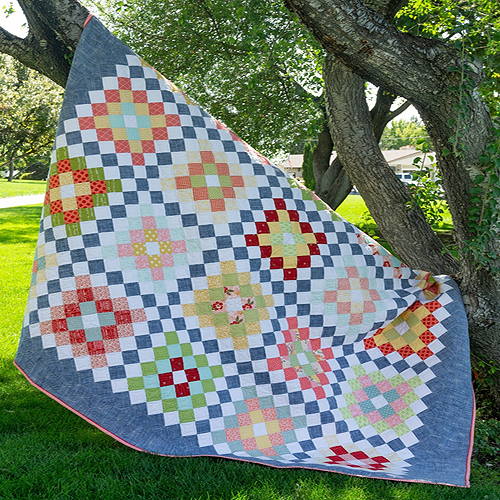 142 Class—Piccadilly Squares
Afternoon-Evening Class 1pm-9pm
Make this traditional on-point quilt in a non-traditional way—use Easy Piecing Grid for a fun, fast, and accurate project. Extra panels avail to make quilt larger. A perfect scrap buster!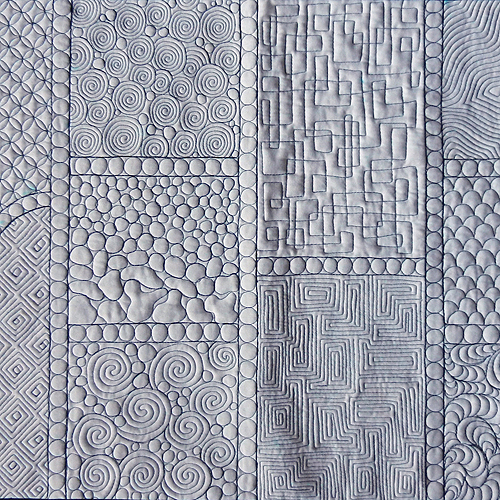 143 Class—Fabulous Free-Motion Fills 'n Frills
Afternoon-Evening Class 1pm-9pm
It's so much more fun to quilt when you can choose from a wide variety of designs. Learn the borders, fills, and grids that enhance all genre of quilts—from Modern to Traditional. Some free-motion quilting experience needed.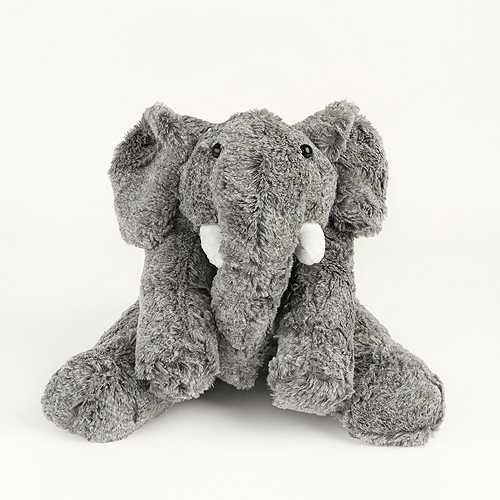 145 Class—How to Make Stuffed Animals You'll Love
Afternoon-Evening Class 1:30pm-9pm
Discover the tips and techniques that will take your handmade stuffies from ordinary to irresistible! Make Ellie the Elephant and learn how to cut and sew with plush fabrics plus which patterns, notions, and tools are most useful for making stuffed animals. www.teresacoates.com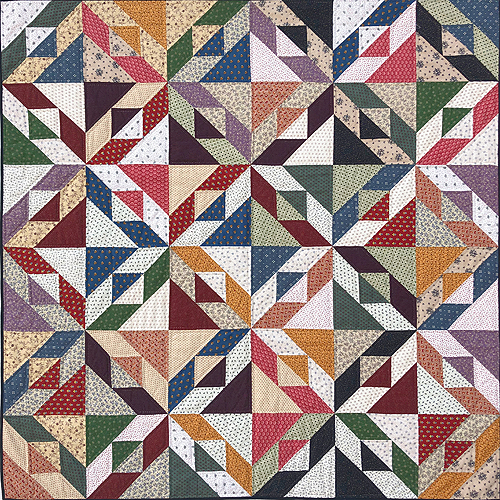 Afternoon-Evening Class 2pm-9pm
Learn accurate piecing, pressing, and seam management techniques on this Traditional block. Secondary designs and quilting are also discussed. www.flynnquilt.com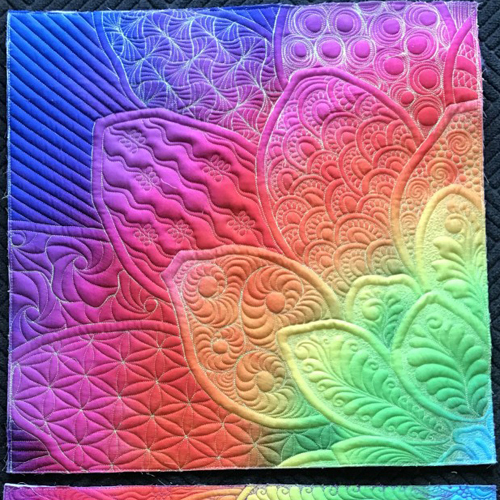 148 Class—Free Motion-Quilting for the Dream Big Panel–Longarm Hands-On
Afternoon Longarm Class 1pm-5pm
Explore feathers and fill pathways for quilting a beautiful Dream Big panel.  Kelly Ashton will show you the stitch paths for feathers in all different types of shapes and spaces with the Dream Big panel as your frame. These pathways will help you add eye impressive texture to your project! One person per machine—space is limited.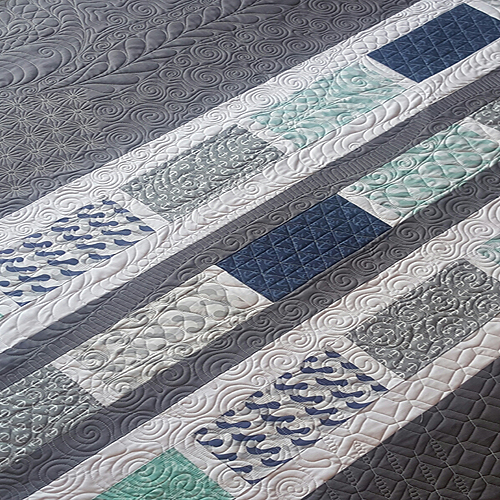 149 Class—Row by Row Free-Motion Designs—HQ Capri Hands-On
Quilting is not always about precision. Sometimes you just have to let loose and quilt without any rules. This beginner free-motion class will fill your mind with countless modern ideas for quilting in those small spaces.  If you are new to machine quilting or just ready to expand your modern quilting skills, this class is for you. www.forever-quilting.com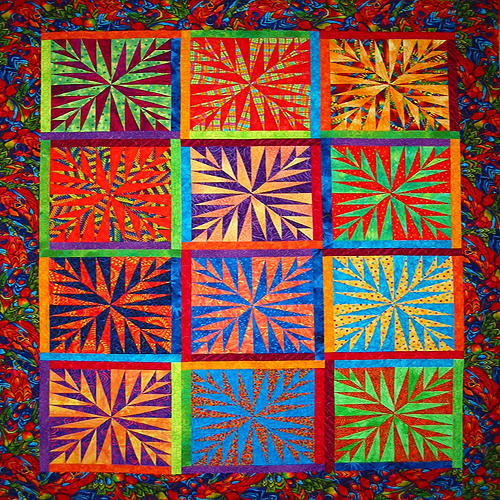 153 Class—Cactus Tree—Positive/Negative Palm Leaf
Afternoon Classes 1:30pm-4:30pm
Update the traditional Palm Leaf block with this contemporary positive/negative coloration. With the included fabric kit, learn how to "Quick-Strip" paper piece this 12in block using an assembly-line method of paper piecing multiple patterns at the same time on fabric strips. A variety of block arrangements will be shown in class. www.peggymartinquilts.com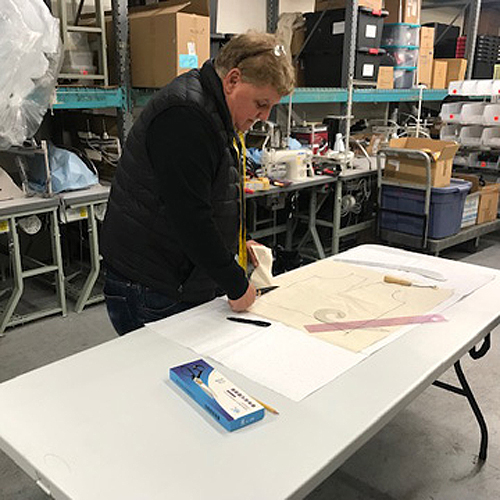 154 Class—From Draping to Sloper
Afternoon Classes 1:30pm-4:30pm
Learn basic pattern making skills in this combined lecture/hands-on experience. After splitting the class into groups, use a dress form, drape a bodice, and convert it into a sloper. Use darts to allow the bodice to fit an individual figure and learn many other essential techniques. Apply the principles learned in class to make your own sloper at home. This sloper can later be used as the foundation for many projects. Experience the same attention to fit as Vecchiarelli's celebrities! www.frencheuropeaninc.com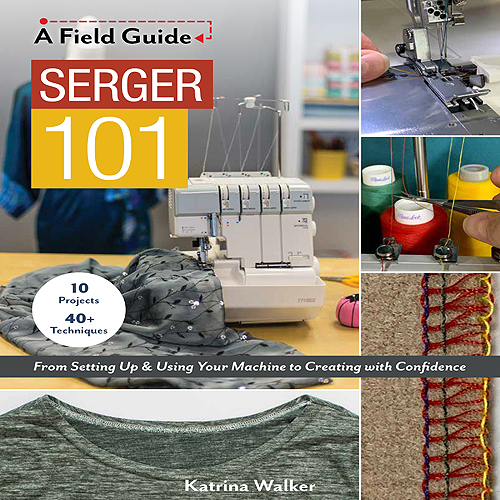 155 Class—Serger Stitch Savvy
Afternoon Classes 1:30pm-4:30pm
Make the most of your serger's stitches! Practice hands-on while learning which serger stitches work best for a whole variety of applications—both practical and decorative for seams and hems. Build a detailed reference notebook full of samples to take home as a valuable guide for all of your serging projects. A Field Guide: Serger 101, C&T. www.katrinawalker.com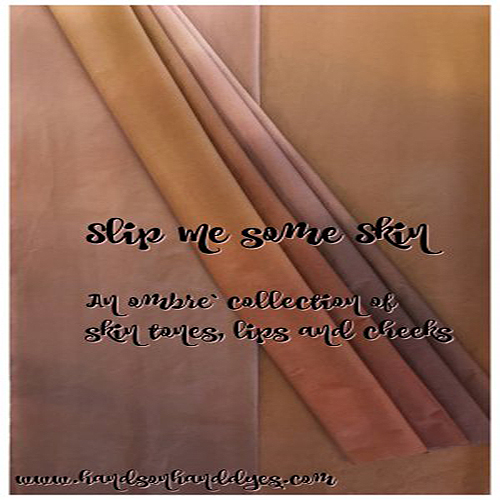 157 Class—Slip Me Some Skin—Ombré Skin Tones for the Portrait Quilter!
Afternoon Classes 2pm-6pm
Capturing the subtleties of the human face requires a full range of skin tones—from highlight to shadow, lips to cheeks. This class will reach to the four corners of the world to help you create a rich and usable collection of skin tones and their coordinating accents in a fun and easy ombré dyeing approach!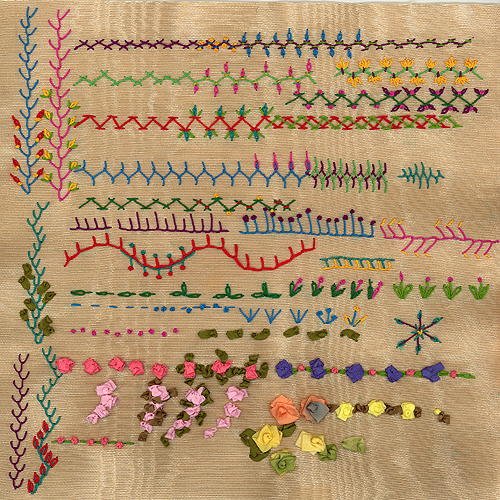 159 Class—Victorian Stitches
Afternoon Classes 2pm-5pm
Learn the basic Victorian embroidery stitches used in Crazy Quilts and traditional stitching—Feather stitch, Herringbone, Chevron, Cretan, Buttonhole, Lazy Daisy, French knot, and  Colonial knot. Also learn three silk ribbon stitches—Iva's Rose, Judith's Curled Leaf, and Fargo Flower.  Explore how to combine stitches to create beautiful designs. Judith Baker Montano's Essential Stitch Guide, (C&T)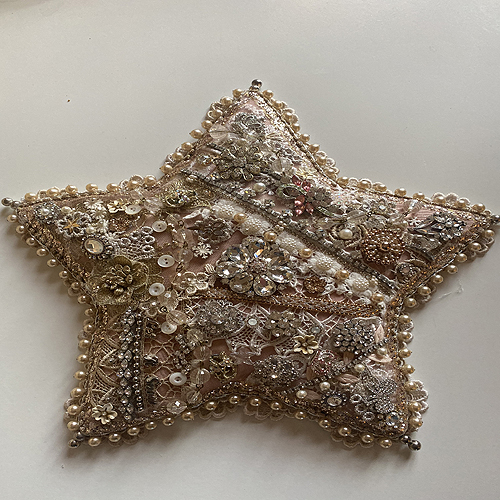 160 Class—No-Sew Glitz and Glory Star
Afternoon Classes 2pm-5pm
Achieve a "glitzy" look by layering lush laces, trims, beads, baubles, etc. onto a padded base of expensive lace. Shines like a jewel when embellished properly with buttons and gems. Learn design and placement tips that can transfer to many other projects. Approximately 12in square and may not be finished in class.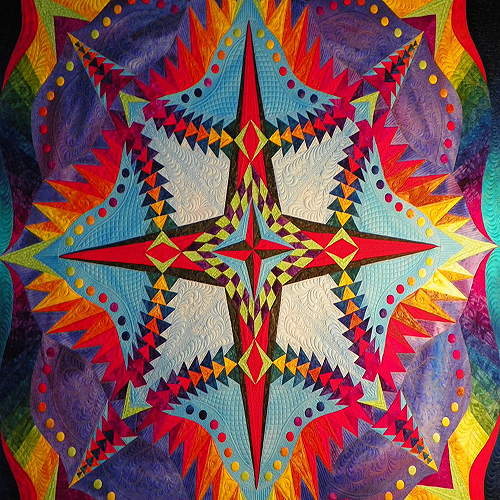 161 Class—Color and Contrast in Quilting
Afternoon Classes 2pm-5pm
Is color choice difficult for you? Explore simple color theory as it relates to quilting. Learn what makes an effective quilt—combining design, color, texture, contrast, and value. A variety of exercises stretch the imagination with lots of interaction as you play with fabric! No sewing & no UFO to take home. Fully kitted. AQM, Oct. 2019, May 2019, June 2018, March 2017, January 2017; National Quilt Museum—"New Quilts from Old Favorites 2018"; Collection of the National Quilt Museum, 2018; www.gailgarber.com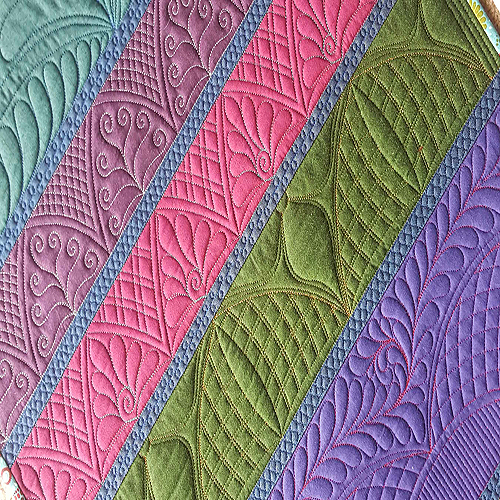 165 Class—Crosshatching with Stencils and Rulers—Longarm Hands-On
Evening Longarm Class 6pm-9pm
Crosshatching comes in many forms, from straight to curved, wavy to modern. So where do you start? Join Hruska as she shows you some creative ways to quilt crosshatching designs with ease. Students will quilt these designs on a border style sampler. Leave the class with the confidence needed to try crosshatching on your next quilt project. One person per machine—space is limited. www.forever-quilting.com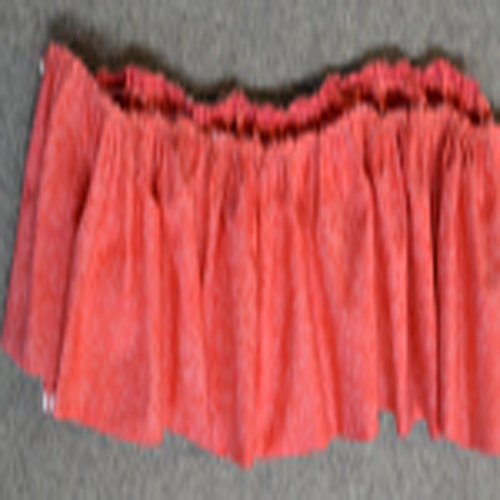 166 Class—Beginner Serging
Step into the world of serging as Damour shows how much fun and how easy sewing on a serger can be. Make three very easy projects on the serger while learning basic skills and techniques that will stay with you for a lifetime. Your kits will have everything you need, so there's no prep required! www.pamdamour.com
167 Class—Piping & Binding
Add a final flourish to your quilts by finishing the edges of your quilts using the techniques Naylor employs in her award-winning work. Contrasting fabric-covered piping and double-folded mitered binding are attached by machine to give beautiful straight edges, perfect corners, and invisible joins.